Sometimes you need a hug.
Other times you need to punch someone something.
This weekend I needed a hug.  Lately I've been feeling like I'm chasing my tail.  I'm frustrated with where I am and I need to ACT.  Marvelous is being honest about needing a hug and getting a bunch of love from Facebook land.  Marvelous is unplugging with a movie and popcorn on the couch.  Marvelous is a wise friend telling you what you needed to hear:
"You have everything you want right in front of you."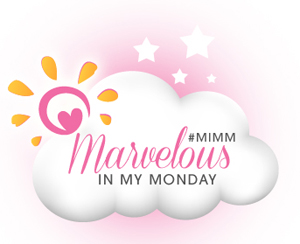 Here are a few more marvelous weekend highlights… be sure to check out the beautiful Diva-Mamma Katie's Marvelous Monday link up. 🙂
Other things that are marvelous:
A full hour of booty building with a killer butt workout… and camera filters that make you look tan.
Free 2oz tastes of Buchi Fire sorbet at Whole Foods.  Its good… but I still like the actual kombucha best.
Brewing your own kombucha at home.
Having dinner with a good friend…
And Instagramming pic from said dinner and receving multiple compliments on my boobs.
Farm fresh local eggs from the farmer's market.
Branching out.  I've taken a brief break from kabocha.
Sweet potato may not be an earth-shattering ingredient, but this dish stopped me in my tracks.  Let's put it this way, there was Sea Bass on my plate and I still saved the sweet potato ribbon as my last bite.  The privilege of being the last bite is a serious thing.
I have no idea why I don't cook with coconut oil more.  I tend to reach for olive oil… but definitely go the coconut route in the recipe.  It's absolutely delicious with the sweet potato and softens the slight bitterness of the greens.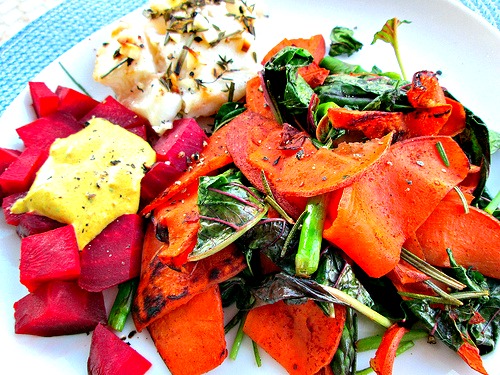 I enjoyed this with a side of roasted beet that was a great compliment to the sweetness of the potato.  The beet was topped with a Greek yogurt curry sauce that I threw together.  Just 2 T Greek yogurt, 1/2 tsp curry powder, and a wedge of lime juice.
________________________________________________________________________________________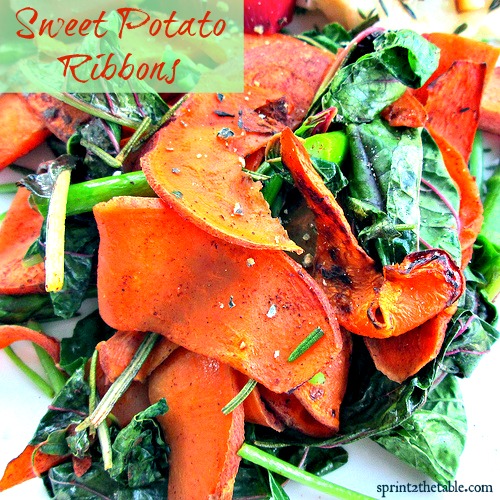 Sweet Potato Ribbons
1 small sweet potato

1/4 tsp coconut oil
1 T fresh rosemary
1 C greens (I used red spinach)
1/4 tsp cinnamon
Juice of 1/2 lime
Pepper, to taste
With a very sharp knife or a mandoline, carefully slice sweet potato lengthwise into thin strips.  
Once sliced, use a knife and cut them to about 1/4-1/2 inch thickness and set aside.
Heat a medium saute pan over medium heat, grease with a bit of oil, and add in sweet potato ribbons.  Continually stir until cooked through to desired doneness (~6-7 mins).
Add coconut oil, rosemary, and greens.  Stir and cook until greens are just wilted.  Sprinkle in cinnamo nand lime juice to finish.
Plate and top with freshly ground pepper (if desired).  
Enjoy!
***
And then I roasted another kabocha squash.
What was marvelous about your weekend?
Do you ever feel like you're chasing your tail?  How do you break the cycle?