Moving is never easy.
Even when it's just down the street.
We don't have an exact date… but hopefully we'll start moving tomorrow.  We have a metric a$$ ton of glassware that I just flat out don't want to pack.  Boxes are beginning to be labeled like this: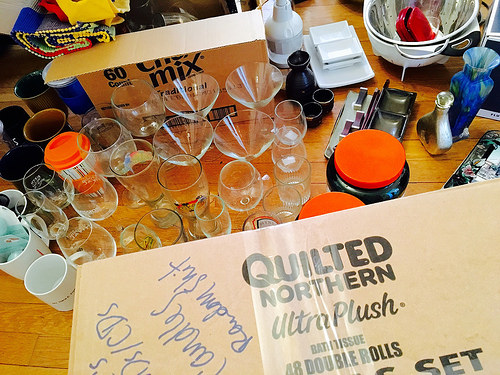 In other news, we've been eating well.  Thank you, tacos, eggs, and Sizzlefish.
---
Here's my day of more (mostly) taco eats.  Read on and link up to Jenn's WIAW baby over at Arman's today!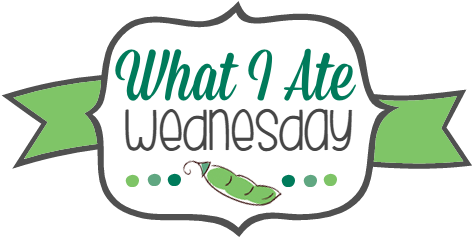 ---
Breakfast:
The usual morning cocktail followed by the matcha sludge (Vegas still wont try the sludge).
Then taco breakfast.  Two eggs scrambled with a little white cheddar.  Mine was mixed with some leftover carnita meat, then topped with salsa and guacamole.
I ate it on a semi-homemade corn tortilla.  You buy these tacos already pressed, and then just heat them on the stove top for 30 seconds on each side (pic in this post).  Easiest way ever to get fresh tortillas for breakfast!
Lunch:
This was a tabbouleh salad experiment that actually went well!  Mine was topped with tempeh.  I pan grilled it and topped it with a mixture of hummus and apple cider vinegar.
Vegas had her salad with cheesy bread and chicken.  There's no way I'll ever get her to eat tempeh.  
Recipe coming Friday!
Snack:
More of this deliciousness:
Dinner:
For dinner, I made the easiest tacos ever.  Really – even breakfast took longer!  I started them right as Vegas was showering off… and it got done so fast she was still in the shower.  Perfect packing dinner.
I took 2 packets Sizzlefish scallops (they're pre-portioned) out in the morning; by 6 they were thawed and ready to cook.  Post-cooking, I stuffed them in same fresh corn tortillas we had for breakfast.  Top with all the Mexican things.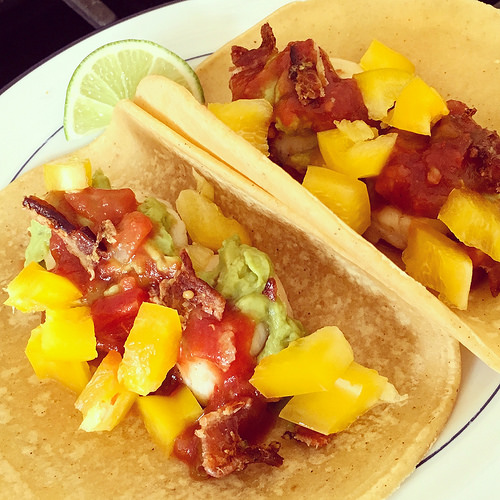 Easiest Tacos Ever:
8 scallops
Juice of 1 lime
Sprinkles of ground pepper and cumin
4 corn tortillas
1/2 C yellow bell pepper, diced
Guacamole (sort bought… because easy)
Salsa
Bacon sprinkles (from a strip leftover from breakfast)
Heat a little oil in a small pan over med heat.  Add scallops.  Drizzle with lime juice, pepper, and cumin.  Cook 4 mins and flip.  Add more lime juice and spices.  Cook ~3 more mins, until just done.  
Assemble tacos.  Devour.
Makes 2.
Dessert:
Oreo Thins.  It's the perfect cookie/filling ratio.  So addicted.
***
I also did a killer shoulder day… maybe not the best idea before lifting boxes.
Does anyone else have a glassware addiction problem? 
Have you tried Oreo Thins?