When we first started dating, Vegas taught me about shower beers.
I classed it up with shower wine.
For the past two weeks I've been eating cleaner than I have in a long, long time.  There have been a few desserts, but I (mostly) skipped the wine. *insert look of horror here*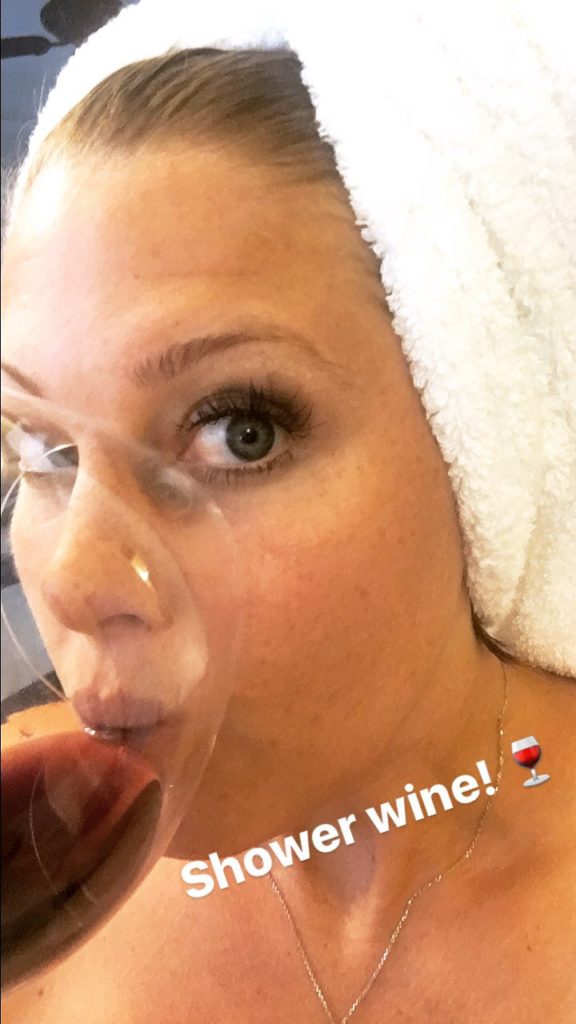 My focus has been on the basics: clean protein, veggies, and "good" carbs.  We used to make fun of my dad for going on and on about what he called "good" carbs.  It turns out, he was ahead of his time with his weight loss journey.  Guess I shouldn't have made fun of him for all of that oatmeal…
Anyway, here's my day of super clean eats… plus the above heart healthy glass of shower wine. 😉
Breakfast:
The usual morning cocktail, followed by my vitamin gummies and coffee.
Breakfast was a Mexican-inspired creation.  Extra hot sauce.
Lunch:
I got some awesome gluten free bread; shockingly it was the plain old Whole Foods brand!  It made a great panini.  I slathered one side of the bread with mustard, the other with fig jam, and sandwiched turkey, arugula, and gruyere in between.
The trick to homemade paninis without a press is to put it in a pan and them put a super heavy pan on top of it.  Perfection!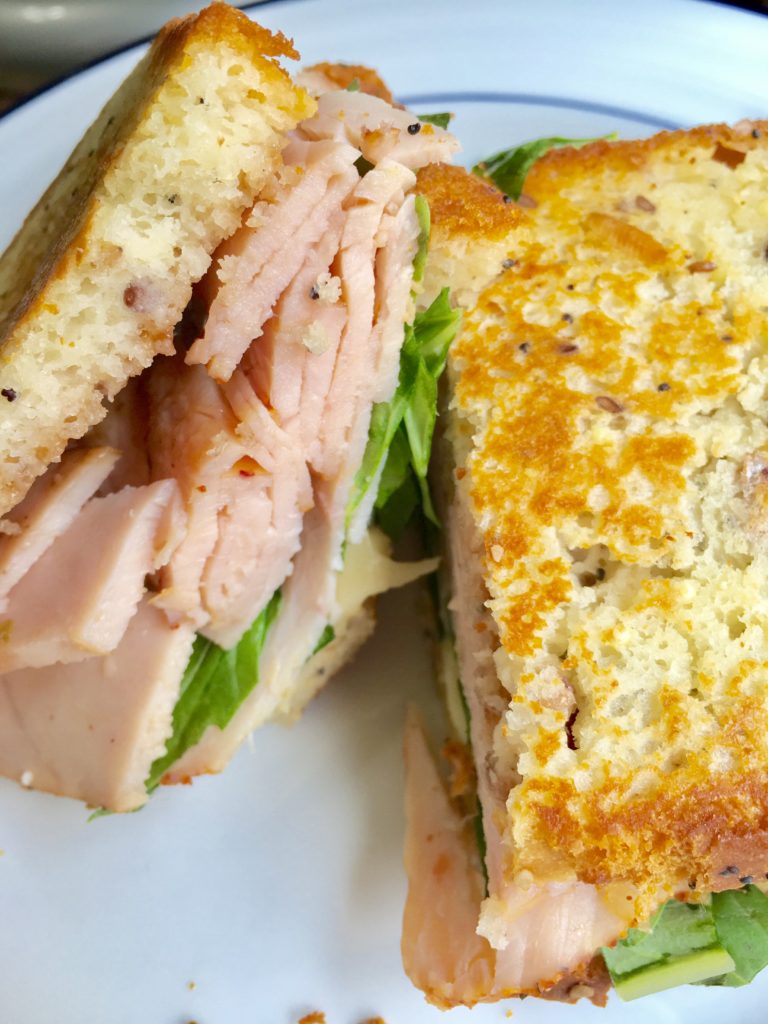 Dinner:
Another Mexican-inspired meal!  This is the simplest recipe – you just put cauliflower in a blender or food processor and pulse until it resembles rice, then you top it.  I used grilled chicken, red bell pepper, sweet potato, avocado, cabbage, and salsa.  Basically everything in my fridge.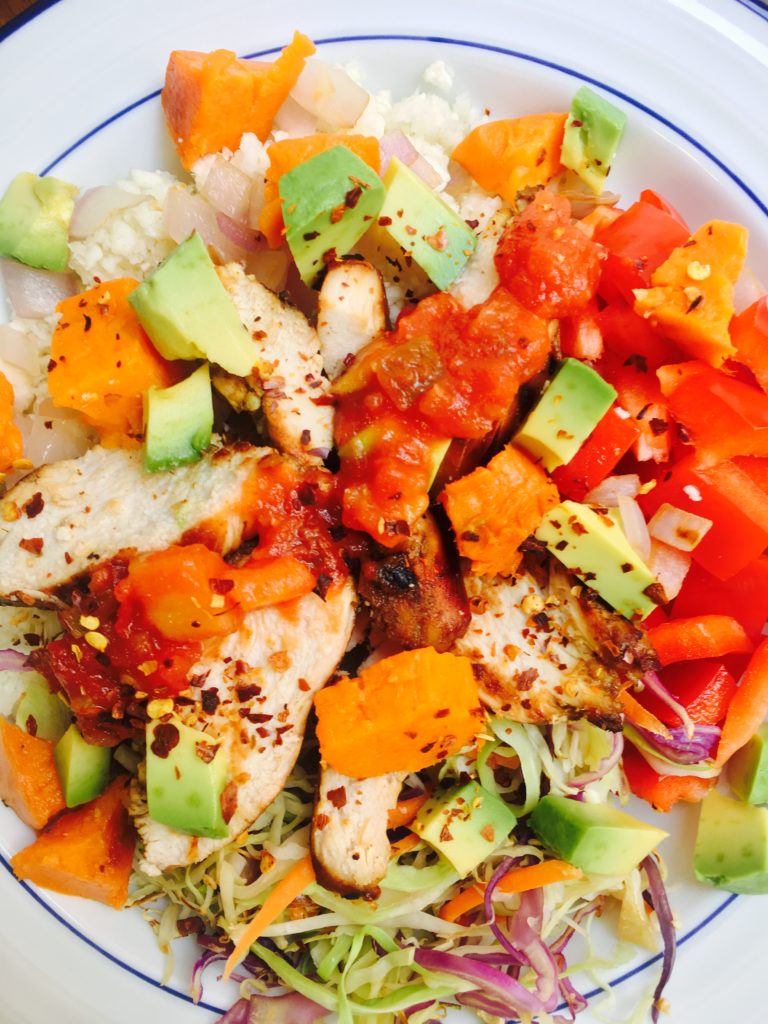 Dessert:
I've been making this 150 calorie protein mug cake for years.  5 years, to be exact.  Still delicious.
---
Make sure to link up to Jenn's WIAW baby right here today!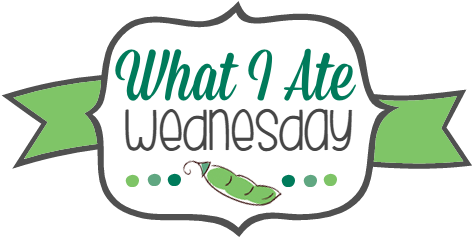 ***
I'm pretty pumped we're leaving for New Mexico tomorrow!  We welcome and food or hiking recs in Albuquerque or Santa Fe. 🙂
Do you ever have a shower beer?  Or wine?  
Have you ever made cauliflower rice?  I don't actually like real rice (except in sushi).