Bro day is my favorite.
Most of the time.
It becomes my least favorite when the reps get high.  Only Jesse could make biceps suck… high reps are not my friend.
Let's back up to the fact that I'm wearing color.  Lorna Jane sent over these amazing clothes for me to check out and – admittedly – I balked at the orange.  Until I put it on.  This top is so awesome that I've added more to my holiday fit list.
I wore it running along Atlanta's Beltine to work.  How cool is the art?!  Once I got to work, I threw on a sweater and wore the leggings for the day.  Fancy, no?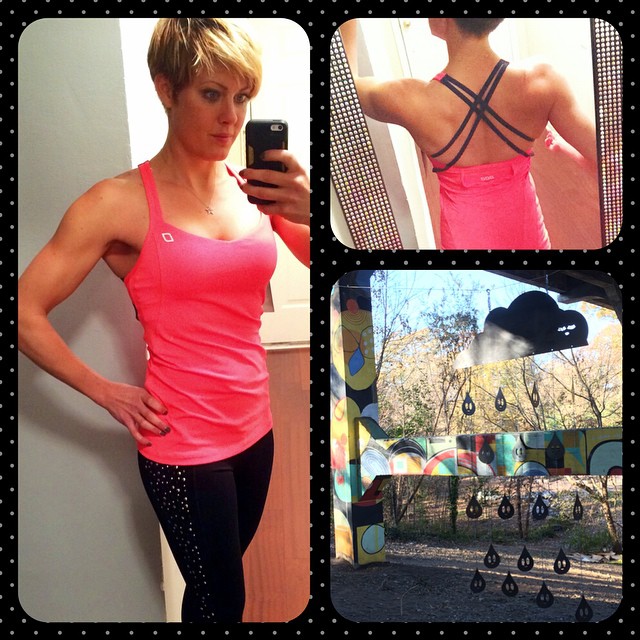 Here are the next two things I'll be ordering:
I'm also digging this journal they sent.  I need to go a LOT better about keeping up about that I do when.  I have the memory of a goldfish!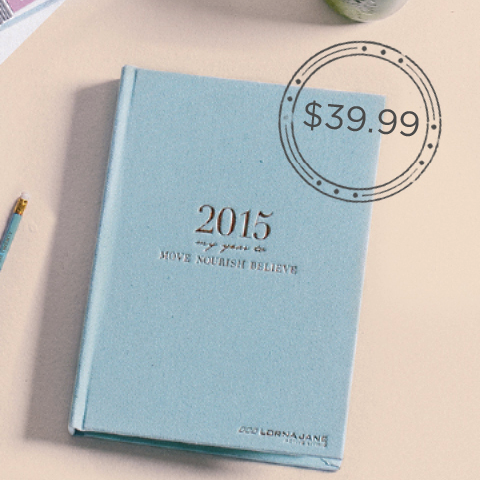 I'm not the most fashionable person in the gym, but these clothes made it easy for me.  The look was cool and versatile – I went right from the gym to Neiman's (no joke)!  They have 70-100 new styles each month, so you'll never be bored.
I love being able to shop online, but if you don't they have stored for you in  CA, WA, OR, AZ, TX, and NV.  Coming to the East Coast in 2015 (woot!). Find your closest store here.
We finished out an killer upper body day with some single arm rows.  30 reps each side, 3 sets.
(Truth be told, I like these.  Don't tell Jesse.)
The whole day was awesome, but the refuel was straight up marvelous.  Sriracha Cheddar Bread, made by my friend Karen from the Sriracha Cookbook, and tomato-basil soup.  And wine.
Check out more Lorna Jane here:
***
It's hard to believe Thanksgiving is this week!  I'm so excited!
Do you wear workout clothes to work or run errands?
Sriracha – love it or too hot?
This post is sponsored by FitFluential LLC on behalf of Lorna Jane.