A weekend without plans never happens for me.
I have such good intentions to relax…
This weekend it happened.  And it was because I made a mistake.  I thought for WEEKS that this weekend was the Food & Wine Festival.  Last year it was on Mother's Day weekend.  This year it apparently is NOT.  So suddenly I had a whole weekend, wide open.  And it was marvelous.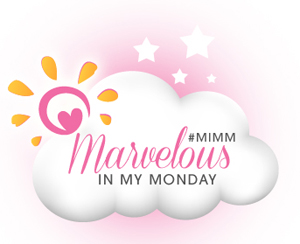 Of course I worked out.  My kickboxing streak continued with a lunchtime class on Friday.  I rocked some shorts that may have more personality than I do.
I received these funky green bottoms from YMX as part of being a FitFluential Ambassador.  More than the unique look, what makes YMX workout gear special is the fabric they use.  It's called MadKool fabric.  It's meant to regulate your body temperature, keeping you warm in cool weather and cool when you're hot.  The boxing gym is HOT.  The fabric was as-advertised… AND it was so light and comfortable I felt like I wasn't even wearing bottoms.  Strange… but good. 😉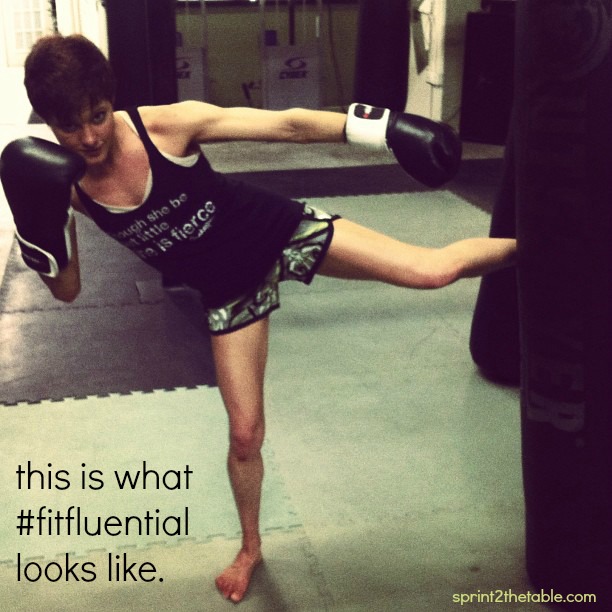 Totally asked the instructor to take a pic of me.  At least I waited until AFTER class!  #shameless
To get your own naked-feeling YMX gear click here.  You move like a butterfly and sting like a bee comfortably too!  Try this quick circuit:
100 jab-crosses
10 burpees
100 upper cuts
50 mountain climbers
20 Side kicks (each side)
Repeat until you pass out 3-5x.
---
After that you should refuel!  To be honest I was a little mad at Lindsay when I received my first order of Healthy Bites.  They are so amazing… I was pissed she didn't MAKE me try them earlier.  I swear I'm not just saying that.
These bites are the most delicious snack I've had in recent memory.  They are filled with good, clean ingredients, they're low-sugar, and they're gluten-free.
My custom order included a protein-laced Reeses flavor, Cinnamon Biscotti, Coconut Caramel, and Birthday Cake.  They are all amazing… but the Reeses were my top pick.  Or the Cinnamon.  Tough choices!!!
They are almost gone.  Whoops!
---
Sunday I hung out with my amazing mom and grandmother.  Mom is truly a rock.  I owe my passion for food and for being active to her.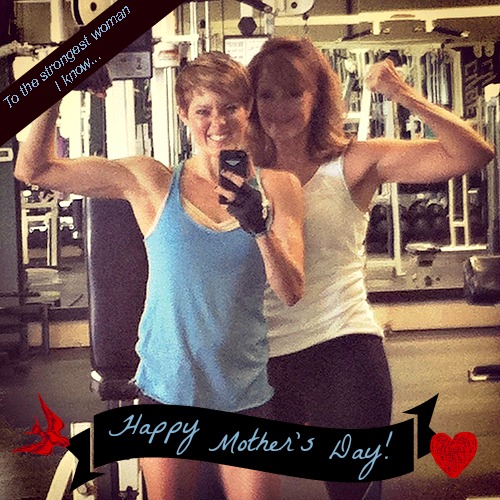 Before I left her house, my mom and my grandmother asked me to make them overnight oats to have in the morning!  I made an oatmeal version of my Cherry Ginger Smoothie.
I'm a terrible blogger and forgot a pic… but I'll ask her to send me one to post on Instagram tomorrow. 🙂
---
Speaking of IG… I also reached a marvelous milestone.  My 2000th picture on Instagram!
Eggs from my local farmer's market.  If you've never had a farm-fresh egg, you must hunt them down.  The difference in taste is astounding.  They are more flavorful, the yolks are bright orange, and they make the best runny yolks.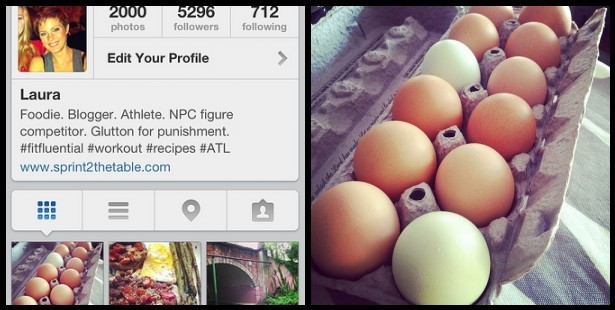 These eggs were first used in my favorite way… #yolkporn!  I cracked one into half a pre-roasted kabocha squash and put it under the broiler for a few minutes.
Served over a bed of arugula and smoked salmon with Greek yogurt cream cheese (made by Atlanta Farm Fresh, purchased at Whole Foods).
They also make killer pancakes.  The creamy, dreamy pancakes below are laced with local strawberries and hints of lemon and then topped with sautéed berries and toasted coconut. I die.
---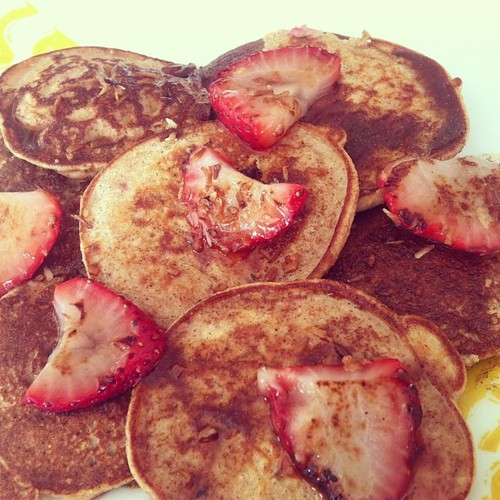 Strawberry Cornmeal Protein Pancakes
2 T cornmeal
1 T vanilla protein powder
1/4 tsp sodium-free baking powder
1/2 tsp cinnamon
1 egg (or 1/4C egg whites)
1/4 C fat-free vanilla Greek yogurt
2 T water
1/4 tsp almond extract
1/4 butter extract (optional)
6-8 drops lemon liquid stevia (or preferred sweetener)
2 large strawberries, mashed
Optional toppings: syrup, toasted coconut, strawberries
Heat a non-stick pan medium heat and coat with cooking spray (I used coconut oil).  
To a medium-sized bowl, add cornmeal, protein, baking powder, and cinnamon and stir to combine.
In a separate bowl, whisk egg white until foamy.  Add yogurt, water, extracts, and stevia and stir well.
Add wet ingredients to the dry and stir until just combined.  Fold in mashed strawberries.
Spoon batter onto pan and cook 3-4 mins per side or until they begin to bubble on top.  
Add toppings and enjoy!
***
It's also Meatless Monday!  Check out all the links at Heather's blog using this week's ingredient: Dark Chocolate.  I'm linking my #strangebutgood Chocolate Avocado Cookies from Friday!
Have you ever had farm eggs?
How did you celebrate Mother's Day?