I can't travel like a normal person.
At least I wear shoes…
The creepiest part was that when I said something to the flight attendant she said it happens all the time.  Apparently parents even let their kids go to the bathroom barefoot!  I have a friend that is a flight attendant and SHE said it happens on every flight.  WTF?!  End rant.
I'm on the other side of the country this week with Vegas (though not IN Vegas).  Being 9 weeks out from my competition, I had to supplement my travel a bit.  I brought chicken, turkey burgers, veggies, roasted sweet potatoes, and frozen Greek yogurt (a must – it doubles as an ice pack) with me.  Okay, I supplemented my travel a lot.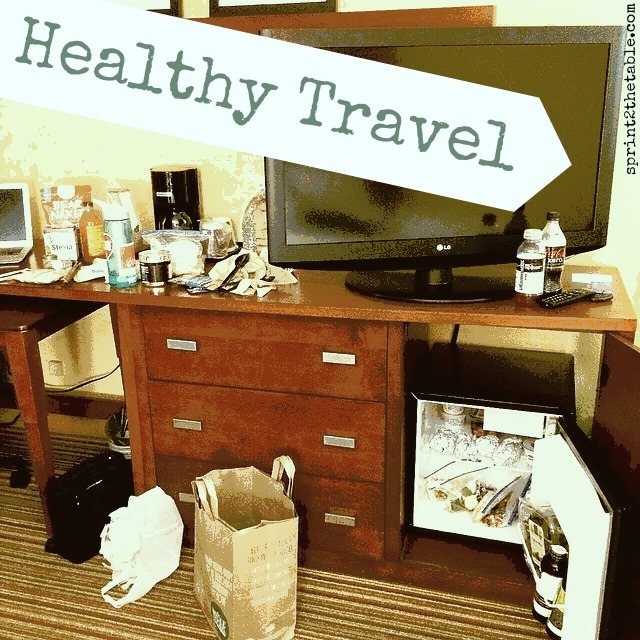 Rather than a #strangebutgood recipe this week, I thought I'd show a bit of the strange side of travel before a competition.
Note: My airplane seat mate's girlfriend used to compete.  He was all about it… and gave me a bag of beef jerky!
We've also eaten more turkey burgers, roasted veggies, protein powder sludge… all out of random paper cups and on napkins.  I made Vegas a salad in a cup for lunch topped with a crumbled turkey burger.  The dressing was mustard, apple cider vinegar (you know we stocked up on that a Whole Paycheck), and a couple drops of stevia.  And she said it was actually really good.
Moral of the story: If you're going to get married, marry someone as crazy as you are.
For more on travel and packing, check out these posts: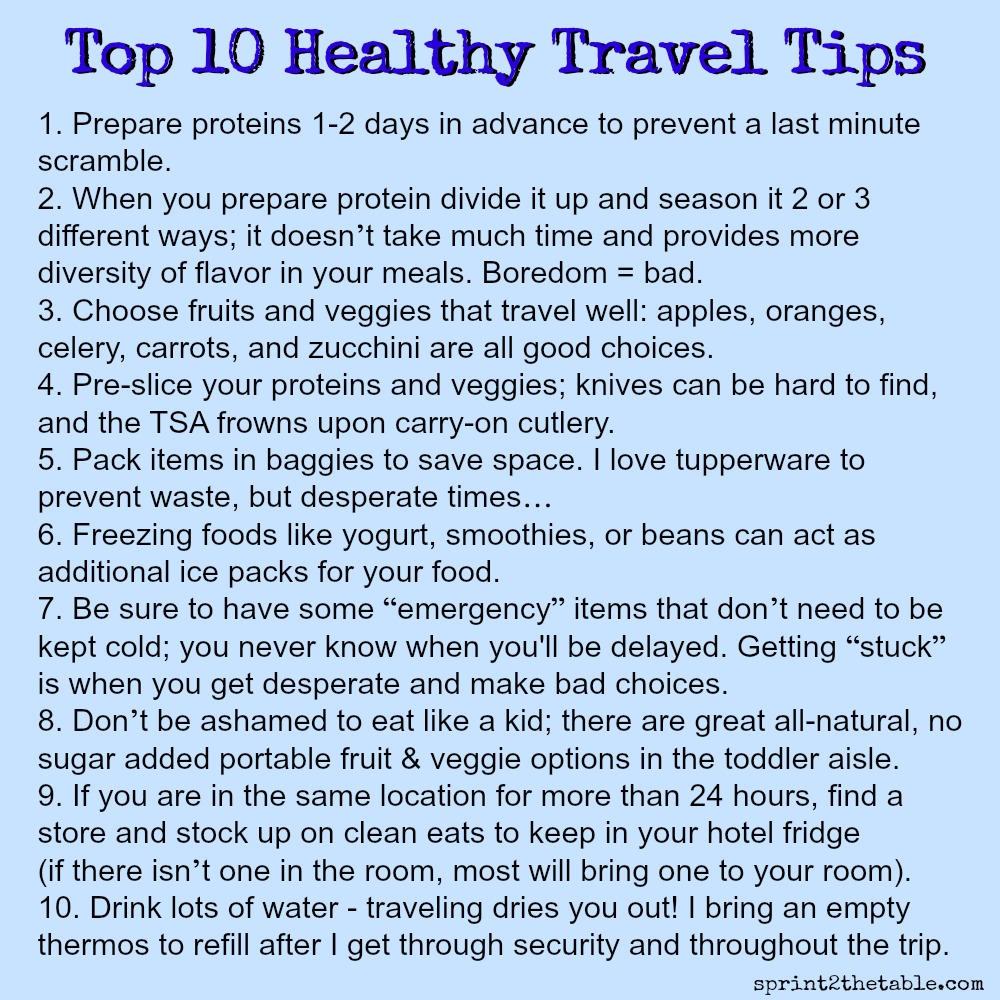 ---
How have you enjoyed making co-workers, friends, or family stare with strange but good creations this week? The link up rules can be found here or by clicking on "Strange But Good" in the menu bar above. In short, I want to see what concoctions have earned you weird looks from co-workers, family and friends! Post your Strange But Good creations, grab the logo below for your blog, and link up here.
Remember to use #strangebutgood in any Tweets and Instagrams of your creations. 🙂



***
Vegas also did bodybuilder cardio with me in the shitty hotel gym.  Ah, true love.
Do you travel with food?
Would you ever walk around barefoot on a plane?