If there's ever a time to let your freak-flag fly*, it's Halloween.
*Assuming you ever bother to hide it.
This Halloween I'm letting my flag fly in full-on Rocky Horror fashion.  Complete with a costume I cannot believe I'm actually going to leave the house in.
In lieu of a new recipe this week, I thought it appropriate to round up some of my favorite not-so-normal recipes.  Translation: I got busy and haven't taken pics of anything I've made.  Or made much, for that matter.
Pumpkin itself isn't all that strange, but I'm willing to bet most of you have never roasted your own.  They're delicious – 100x better than the canned stuff.  I don't do it all the time… because patience… but you owe it to yourself to do it at least once this fall.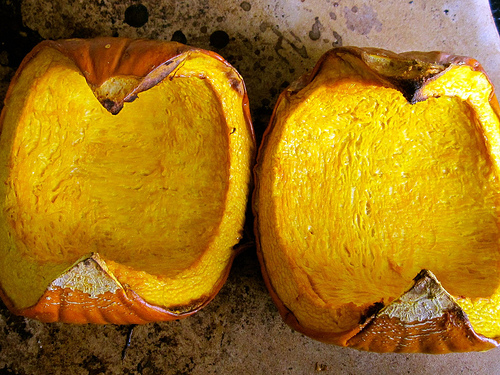 This one is strange.  But it's good.  Flour-less pancake, done up savory-style.  Perfect for the day after Halloween when you've exhausted your sweet tooth (if that's even possible).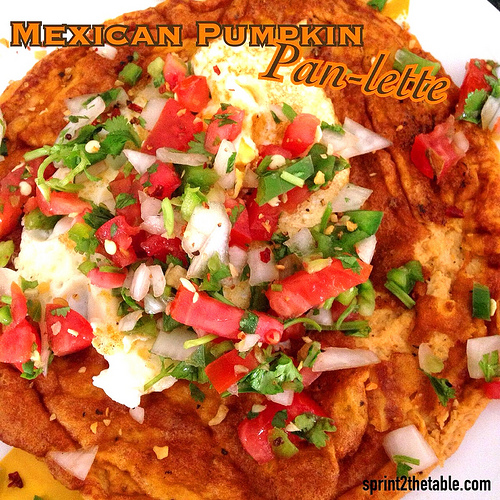 Anyone else have an excess of pumpkin beers?  Make bread with it!  This is probably healthier than drinking it… and you don't have to mess with yeast.  Double win.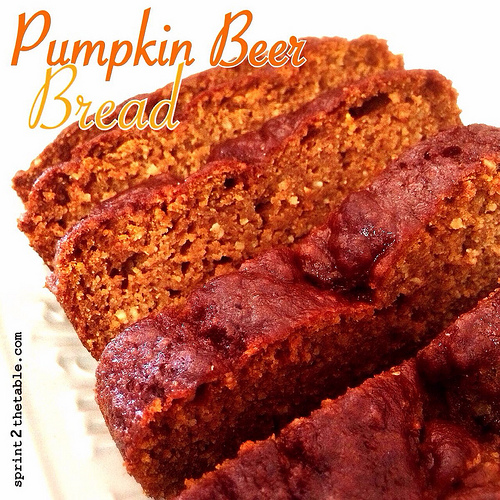 Not a beer person?  No problem!  Cook with rum instead (this is also good with whiskey).  Yo, ho, ho… being an adult on Halloween really is more fun.  I'm not exaggerating when I say this is one of the best desserts I've ever made.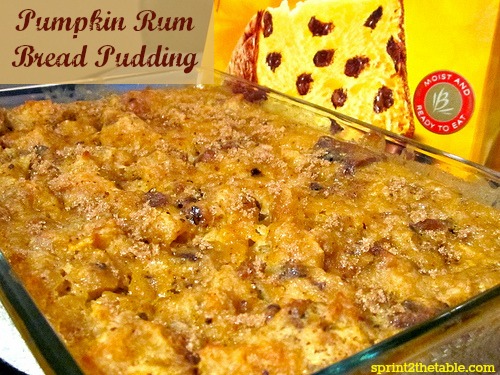 Enough excess?  This is one of my favorite heathy desserts.  I eat Greek yogurt batter in some form nearly every night.  My sweet tooth needs dessert, and this is the perfect healthy cure.  Not to mention the protein, bro.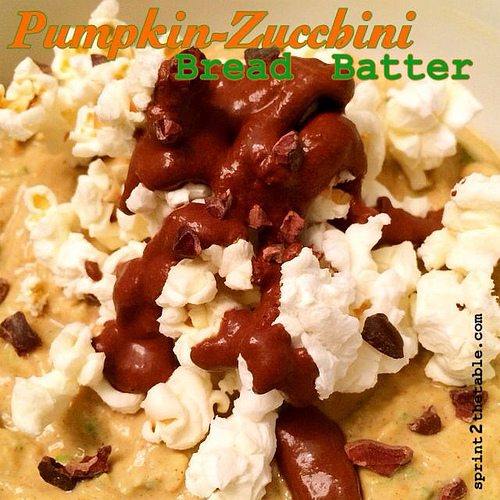 ____________________________________________________________________
How have you enjoyed making co-workers, friends, or family stare with strange but good creations this week? The link up rules can be found here or by clicking on "Strange But Good" in the menu bar above. In short, I want to see what concoctions have earned you weird looks from co-workers, family and friends! Post your Strange But Good creations, grab the logo below for your blog, and link up here.
Remember to use #strangebutgood in any Tweets and Instagrams of your creations. 🙂



***
"He'll do press-ups, and chin-ups. Do the snatch, clean and jerk. He thinks dynamic tension must be hard work. Such strenuous living I just don't understand. When in just seven days, oh baby, I can make you a man."  -Dr. Frank–Furter, Rocky Horror Picture Show
Do you think Halloween is more fun as an adult?
Have you ever roasted a pumpkin?