Welcome to the world of Strange But Good.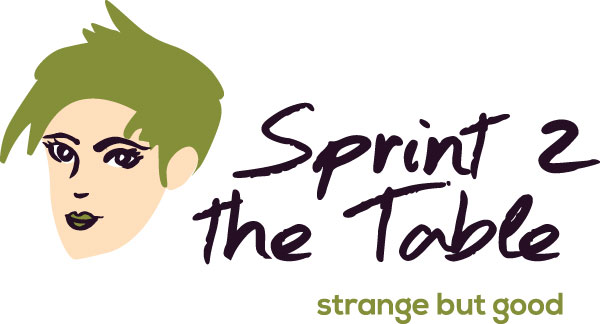 A lot of things healthy living bloggers/readers eat wouldn't be considered strange inside this community; however, your co-workers, friends, and families probably give the strange looks when you load up your sweet potato with almond butter, for instance.  Those things count as Strange But Good!
You get bonus points if it's a combo that this community would think is strange.  This could be something like my Vegan PB & Zeggs, or this Chocolate Protein Red Cabbage Ice Cream many of you thought was bizarre:
Want to play?
All you need to do is come up with a concoction this week that is Strange But Good.  Just add the Strange But Good logo to your post and link up to your recipe.  (Copy the code below.)  In the Strange But Good post each week, you'll see a link to add your own recipe and picture at the bottom of the page.
Not a blogger?  I still want to see your strangeness!  Send me an email with a picture of you food and a brief description by noon on Thursday and I'll include it in Friday's post.
It would be fabulous if everyone would use #strangebutgood in any Tweets and Instragrams of your creations.
Need some inspiration? Check out some of these past Strange But Good link ups here.