Try to stay calm.
There may  be a bacon shortage.  The LA Times reports that drought conditions caused a reduction in corn and soybean crops, which means less feed for swine… which means less bacon.  Stock your freezers now.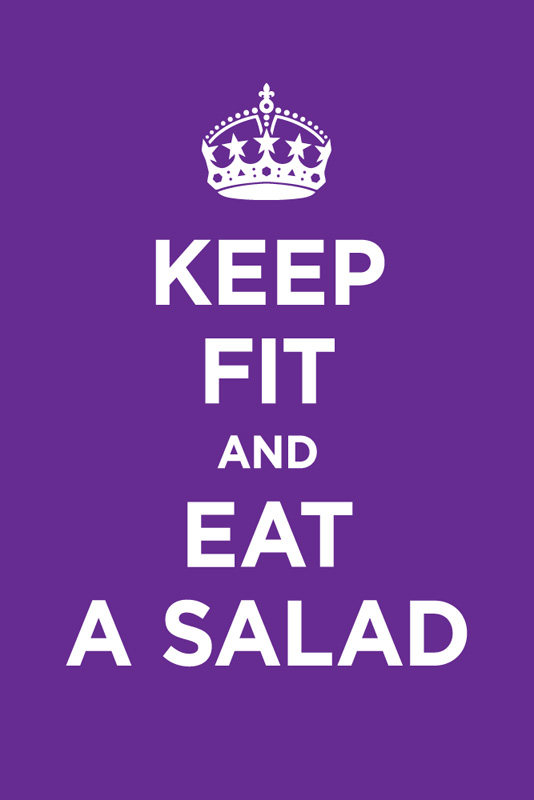 Despite my frequent posting about bacon, I really am not a fanatic.  Yes, I do enjoy the occasional Maple-Bacon Pancake Cookie.  And I think Bacon Toothpaste is funny.
HOWEVER… I bought a mere 2 slices at the farmer's market to add just a little extra flava-flav to my food this week.  And, I worked bacon into a meal today.
---
It's a really stressful week.  Today I craved comfort food, and having developed the habit of reaching for healthy comforts helped me keep it clean… and sticking with September's What I Ate Wednesday theme: "Fall Into Good Habits."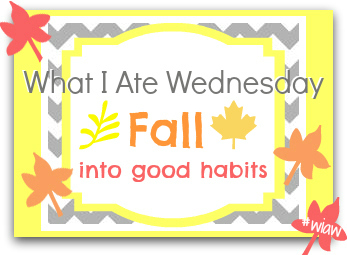 Check out my healthy comfort foods below, and then click here to head over to Jenn @ Peas and Crayons to get to see how everyone else maintained healthy habits this Wednesday.
---
Meal 1:
Like every morning, I arose and had my morning cocktail: a mix of Apple Cider Vinegar, Glutamine and Fitmixer Aminos.  Then I almost panicked when I realized I'm almost out of my Aminos.
After a quick 2 mile walk, I enjoyed a Stuft Mama-inspired sandwich:
P28 Bread panini-pressed in the George Foreman with cinnamon and flax-scrambled egg whites, sugar-free strawberry jam, a little Daiya pepper jack.  With a side of golden kiwi.
Meal 2:
This is truly random.  Certainly a Strange But Good candidate.  Pre-baked lemon-dill salmon… mixed with ricotta cheese, a little cinnamon, and blackberries.
Strangely delicious leg-day fuel. 
Meal 3:
I spent my lunch break in the gym blowing off some steam busting out some leg work.  When I got back home all I could think about was a giant green smoothie bowl.
In my bowl:
Vanilla protein powder
Chocolate unsweetened almond milk
TONS of spinach
Cinnamon
Liquid stevia
Crumbled Zucchini Protein Muffin to top (recipe for that coming soon!)
Meal 4:
Did I mention work is really, really, really stressful this week.  It called for my protein-comfort snack: PB Cottage Cheese and celery (a riff on my childhood "ants on a log").
I mix 1/2 C no-salt added cottage cheese with 2T of peanut flour, cinnamon, stevia, and butterscotch extract.  Then I dip my celery.  There may have also been a side of dark chocolate… shhhhh… 
Meal 5:
Clearly I can never get enough pizza.  This week's pizza meal's base was my beloved cauliflower crust.
Toppings:
Swordfish
Bacon (just a little bit…)
Avocado
Truffle oil
Radishes
Asparagus
Brussels
My crust "dough" felt a little too wet, so I added a little nutritional yeast.  It worked well to soak up a little moisture, and it was really good!
Meal 6:
Still working (it was a late night).  So stressed I had no appetite.  Late nights in college always meant Waffle House… so I made a healthier version of my old order – egg whites with red onion, jalapeno, and spinach.
Meal 7:
Comfort food is the name of the game for this post.  More smoothie bowls!  Meal 7 was a Pumpkin-Chocolate Vitamix ice-cream-like concoction.
In my Fall Smoothie Bowl:
Pumpkin puree
Chocolate protein powder
Cocoa powder
Unsweetened chocolate almond milk
Cinnamon
Ginger
Stevia
Ice
Apple slices on top
***
Does my posting most of this on Instagram ruin the suspense?  Oh!  And the protein count for the day: 195.8g from fall clean eats!
What are you favorite healthy comfort foods?
Do you have a fall chill yet?  It's still pretty warm here (yay!).