Notice anything new?
Look up… there's gullible written on the ceiling.
I kid.  Look at the top of the screen.  I have a new HEADER!!!
The amazing, talented, and hilarious Holly @ The Healthy Everythingtarian designed it for me.  If you don't already read her blog, then you should start.  She is a great writer and makes some of the most yummy-looking food on the web.
In addition to the new header starting my 2012 off right, I did a couple of other things to kick off the New Year:
Dinner with some of my best friends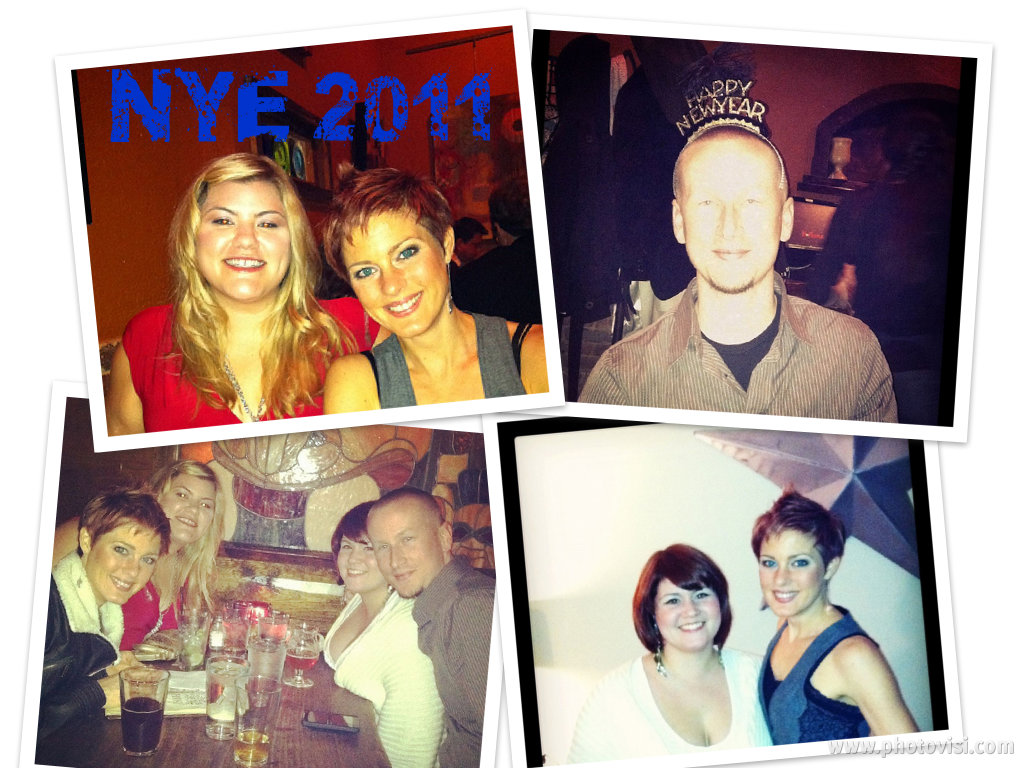 An awesome drink
(ok, a few awesome drinks…)
Pumpkin Zucchini Muffin with Peanut Butter "Icing" for Breakfast
Peanut Butter Icing
1 T peanut four
Splash unsweetened almond milk
1/4 tsp cinnamon
Pinch of salt
12K run for 2012
Green Smoothie
Banana Avocado Smoothie
1/4 avocado
1/2 banana
1 C spinach
1 scoop vanilla protein powder
1 tsp Maca
1 C unsweetened almond milk
1/4 tsp cinnamon
1/2 tsp almond extract
4-5 drops liquid stevia
Ice + Water, to taste
_________________________________________________________________________
Remember when I said I'm not a Resolution-maker?
I lied a little… I set 5 goals for 2011:
Run another Half Marathon – Check!
Work on my fitness, focusing on nutrition and building muscle – Check-ish.  There was a little holiday indulgence and I only made it to a 2 pack.
Develop more original recipes – Check!
Surround myself with good people – Check!  I have the best friends. 🙂
Advance at work – Check!  I was accepted into a leadership program and exceed my goals for 2011.
Writing down goals DOES work – I hit all 5 (with those small exceptions).
In 2012 I just want to start off with this in mind: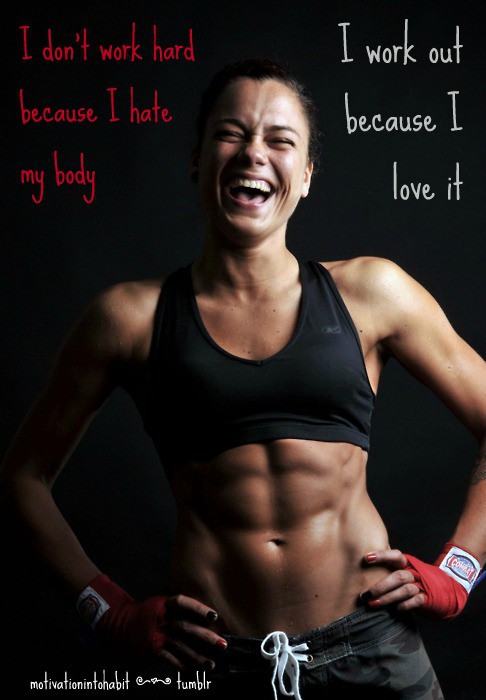 _________________________________________________________________________
Last week was a little crazy with the unexpected travel, but I managed to squeeze in 6 days of workouts.  I started 2012 with a 12K run.  Doing it in kilometers was a little cheat… but I can't just bust out 12 miles like Matt. 😉  I was pleasantly surprised at how good it felt since I haven't been running.  My pace was even good at a 7:37 min/mile average.
Workout Recap (12/26 – 1/1)
Monday – TRX suspension class, 100 push-ups
Tuesday – This BodyRock, Elliptical – 45 mins, 100 push-ups
Wednesday – Rest, 100 push-ups

Thursday – Kickboxing, TRX

Friday – Tris/Chest

Saturday – Kickboxing, 100 push-ups
Sunday – 12K run (in honor of 2012), 100 push-ups
***
I'm looking forward to a kick ass 2012!
How did you start off the new year?
What are you most looking forward to this month?