It's strange to admit, but we all like to be regular.
I mean that in the most TMI way possible.
Fiber.  Are you thinking what I'm thinking?
Fiber helps you poop.  It's strange to admit to in public, but being regular is nothing but good.  These Spiced Protein Fiber Bars are loaded with fiber, which helps you stay regular, which is good. #strangebutgood
The oat fiber, flax, coconut flour, and maca in these bars are great sources 'o fiber.  They also happen to taste good when mixed together with some vanilla protein and spices.
Entirely on accident, I made these gluten-free and vegan.  Not to mention low carb.  What's even better is that they freeze well.  Life is hectic.  I'm not entirely sure what time zone I'm living in.  Much like a good poo, quick grab-and-go snacks are golden.
In other regularity news, I've also found my daily gelatin to be invaluable.
Back to the bars though.  They're also good with chocolate-avocado "icing."  Just mash up 1/4 of an avocado, a tablespoon of cocoa powder, some cinnamon, and 405 drops of vanilla liquid stevia.  If you like it spicy, make it Mexican chocolate icing with  sprinkle of cayenne!
---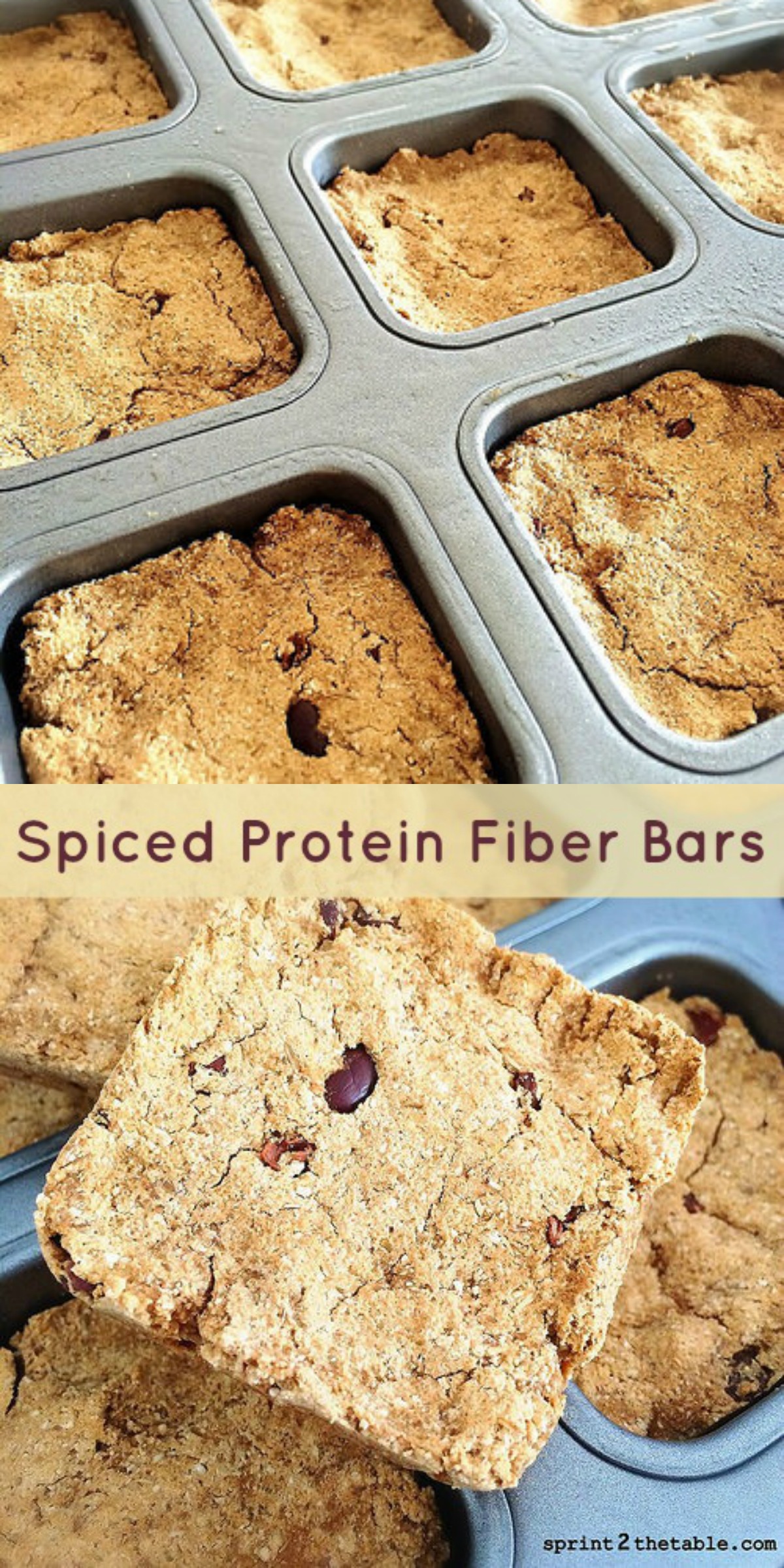 Spiced Protein Fiber Bars
Preheat oven to 350 degrees.
In a large bowl, combine dry ingredients.  Slowly pour in wet ingredients. Add additional milk (or water) as needed – the mixture will thicken quickly.  The dough should be stiff, forming a large ball.
Divide dough evenly into greased tins, filling to the edge. Press top to flatten.  Bake for 15 mins, until top is golden brown and edges are firm.  Remove from over and allow to cool completely.
Refrigerate or freeze for storage.
Makes 12 bars.
Approximate nutrition (per bar): 64 calories, 2.3g fat, 306g sodium, 66.4g potassium, 4.5g carbs, 0.4g sugar, 5.9g protein
---
How have you enjoyed making co-workers, friends, or family stare with strange but good creations this week? The link up rules can be found here or by clicking on "Strange But Good" in the menu bar above. In short, I want to see what concoctions have earned you weird looks from co-workers, family and friends! Post your Strange But Good creations, grab the logo below for your blog, and link up here.
Remember to use #strangebutgood in any Tweets and Instagrams of your creations. 🙂

***
I just wrote a whole post centered on poop.  #shityeah
Are you regular?
How strange do you think I am right now?