This is the most normal #WIAW I've had in a hot minute.
Normal, by the way, is relative.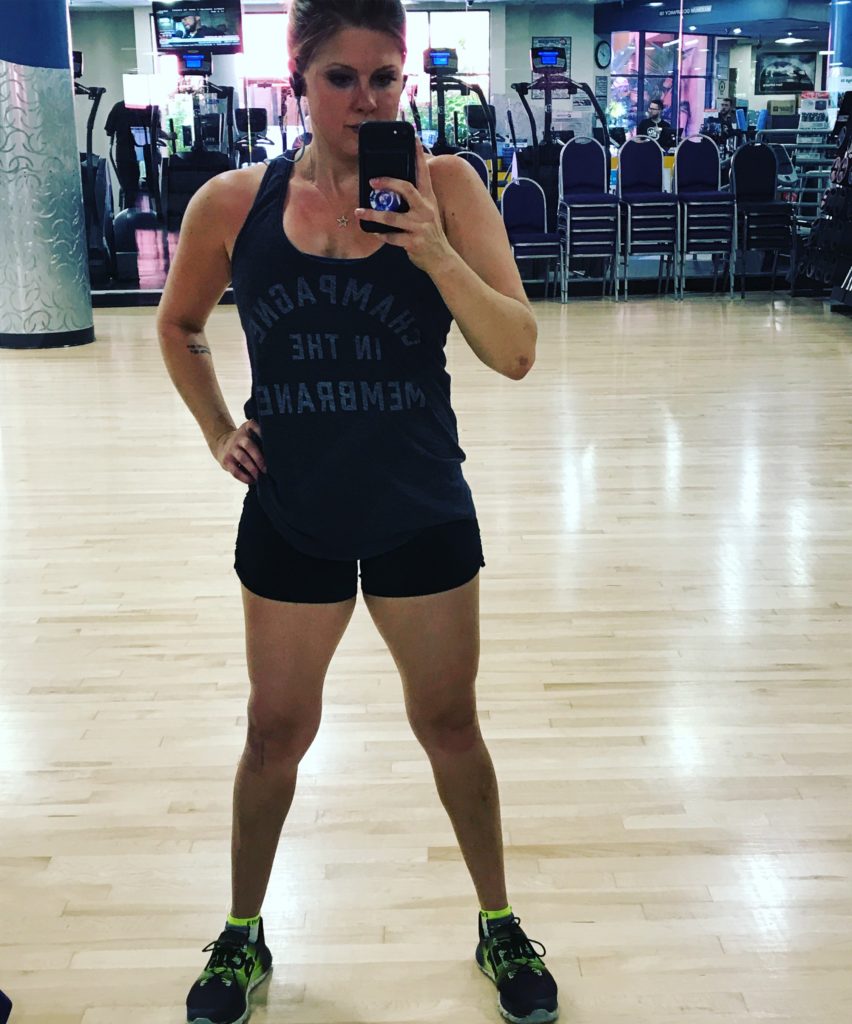 Looking back on my WIAW posts, I realized I'm always out of town, have company, or have some form of "help" from meal kits.  This Wednesday, I ate like an independent, somewhat responsible adult.  Stranger things have happened!
But first, check out my legs!  The ACL surgery knee is on the left.  It's still smaller that my "good" leg, but the muscles are starting to wake up again.  I'm just over 7 weeks post-ACL reconstruction now.  Recovery seems SO slow, but I feel better seeing this.
---
But you came here for a somewhat normal day of #WIAW eats, not my sexy legs. 😉  Check out my day of eats below, and be sure to link up to Jenn's WIAW baby at the bottom!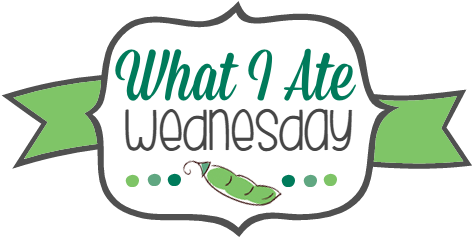 ---
Breakfast:
Vegas always brings me coffee to bed.  After choking down half a cup (have I mentioned I really don't like coffee?), I come downstairs to make our morning cocktails.
Breakfast wasn't really what I'd normally eat first thing.   We'd had a giant dinner the night before at a Mexican restaurant and I just wanted something light before I went to the gym.  I grabbed a couple of Samoa Protein Balls from the freezer and off I went!
Lunch:
Maybe that's not such a normal breakfast, but lunch was on point!  I came back from the gym ravenous.  I made Vegas and I salads, olive bread with hummus, and leftover steak 'n eggs.  Well, I had leftover swordfish 'n eggs.  It's the steak of the sea!
I told you this "normal" day of eats was all relative!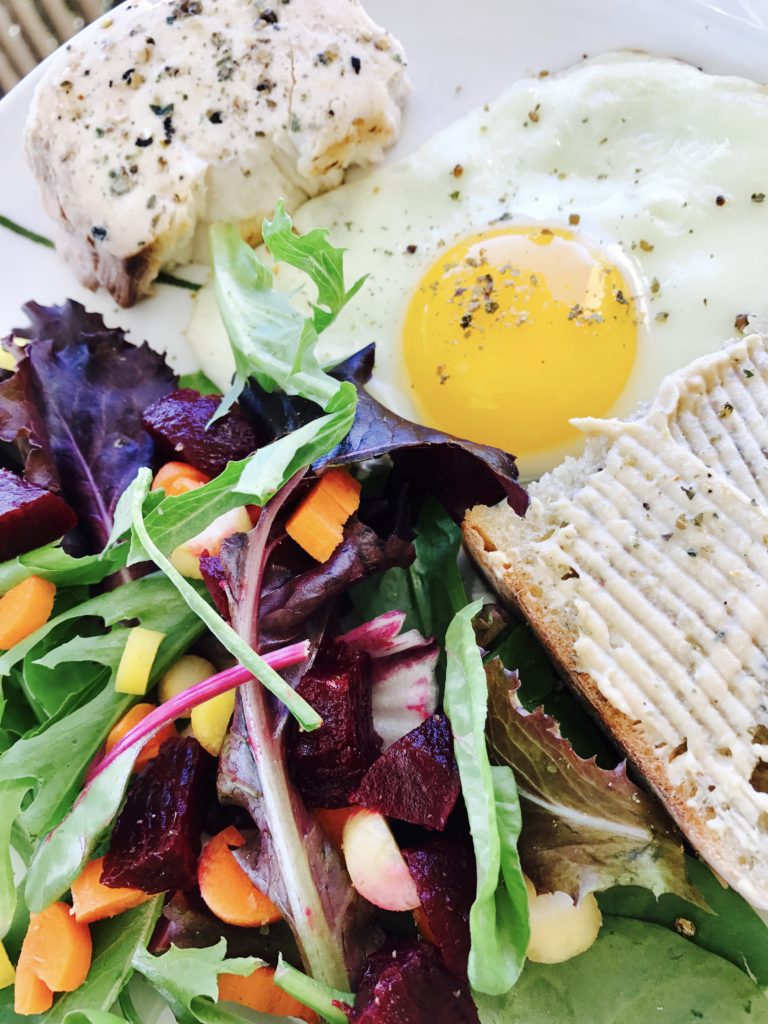 Snack:
This is an old favorite: no-salt cottage cheese mixed with chocolate protein powder and cinnamon.  Today's was topped with strawberries.  It's a good mid-afternoon sweet tooth satisfier when you're busy with work.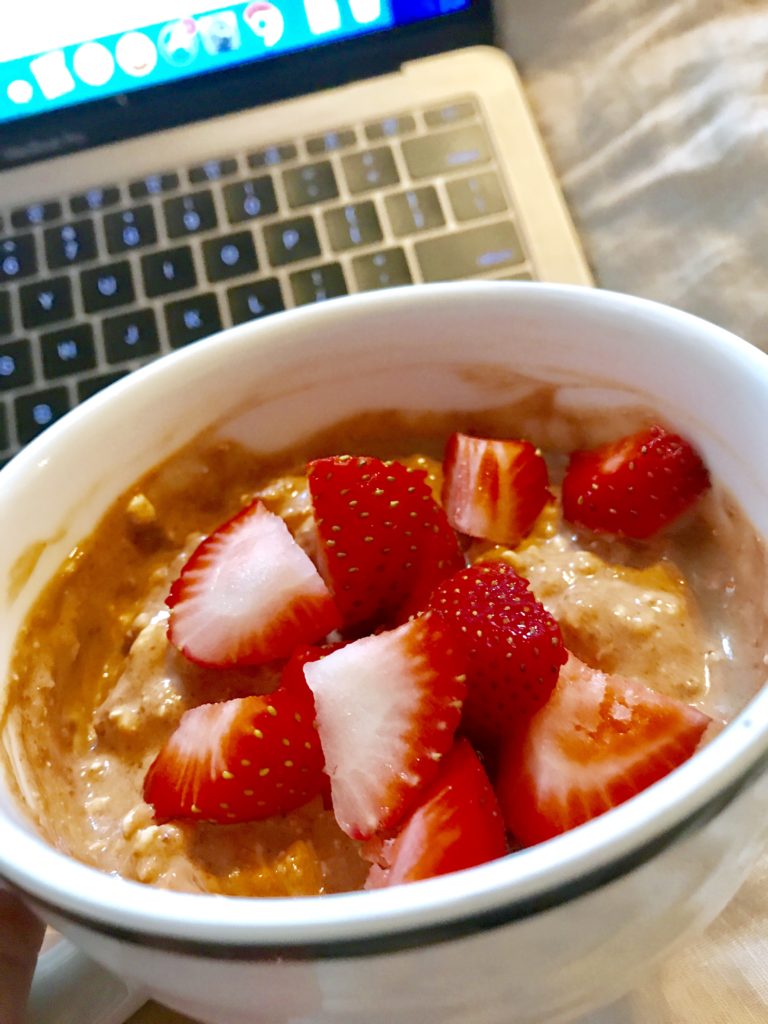 Dinner:
Vegas had to take off for a work trip, so I was left to my own strange devices for dinner.  I sautéed some leftover sweet potatoes and brussels to crisp them back up, then added a sh*tload of egg whites.  Topped with mustard, sriracha, and hemp hearts.  Totally normal, no?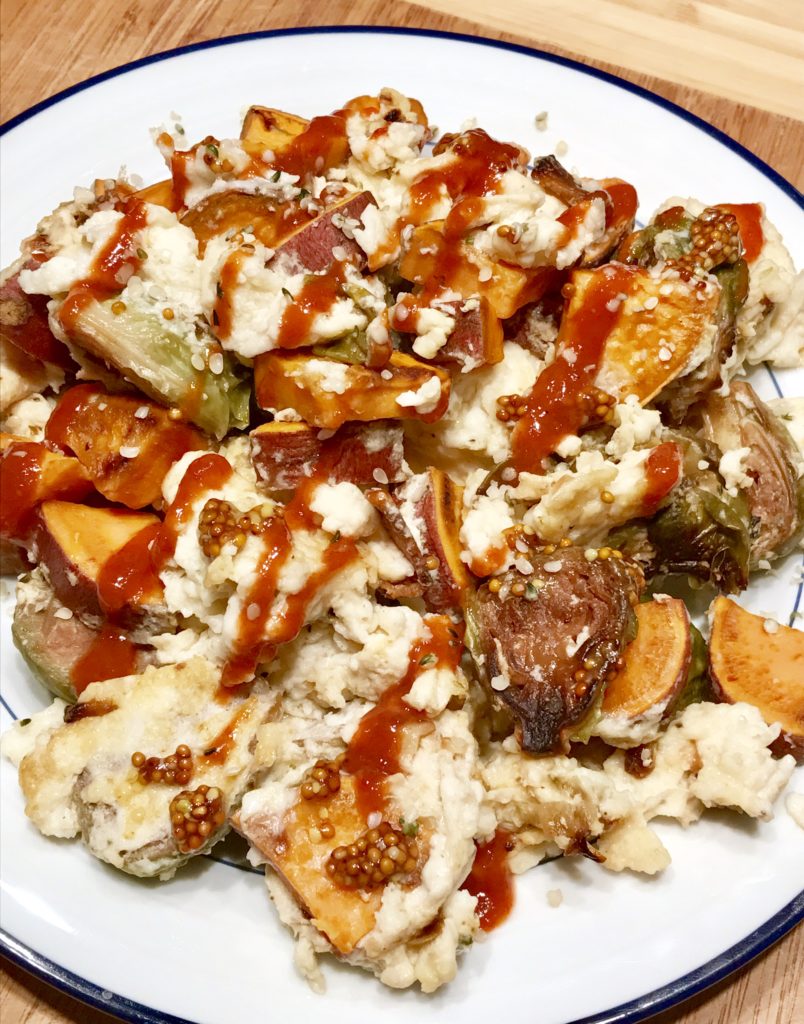 There were some random post-dinner snacks: nuts, kombucha, and a scoop of Halo Top ice cream.  I was too busy watching TV to picture all that.
***
Good thing Vegas is gone… brussels give me major gas!  (TMI?)
Is your idea of normal a little weird?
Who watched This is Us last night?  Those last few minutes… gawd!