We survived the Tough Mudder!
Was there really any doubt? 
We had some doubts going into the Tough Mudder.  Vegas and I were coming off a week of softball and – having done this once before – I was already dreading the Arctic Enema.
We're terrible about getting out the door in the morning, so I made our breakfast for the road.  It was an overnight creation much like this apple pie one, but with chia seeds, vanilla rice protein, cinnamon, ginger, and persimmons.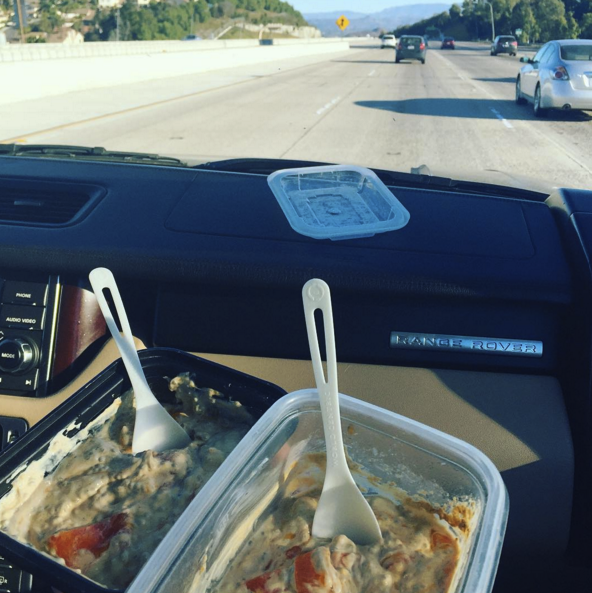 We parked, walked half a mile to the race area, and chugged the C4 they were handing out (that stuff is like workout crack).  They had a hilarious warm up – picture one of the Village People leading borderline-pornographic stretches.  Then we were off!
Of course the race began with us trekking through swap.  Literally.  Our feet were sinking in the mud and at one point I was up to my boobs in inky water.  I was thankful Vegas thought to bring goggles.  We were dunked in water in at least 4 obstacles; the water was disgusting and I know my contacts wouldn't have survived.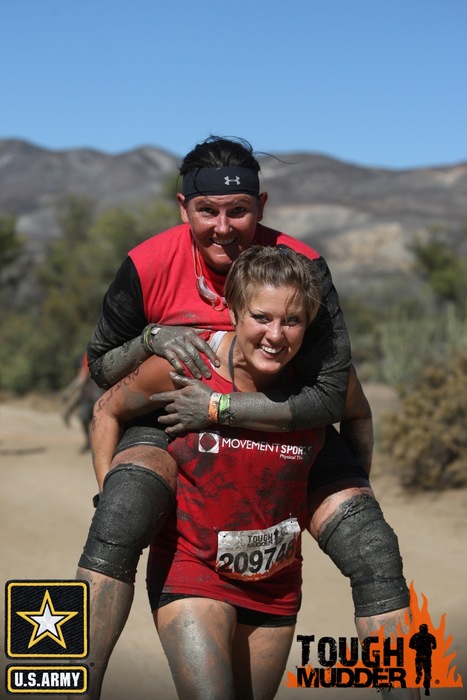 Thankfully this race was 100x more organized than the one I did 4 years ago.  There was a ton of water and fuel along the course, and it was just 10.3 miles (as advertised).  It was also warmer so that dunk in ice water at mile ~7-ish didn't feel so bad.
I was really proud of us for completing every single obstacle.  The "Cry Baby" tear gas obstacle was the worst.  IT wasn't physically challenging, but not being able to see or breathe due to the vapor was panic-inducing.
They had beer and beef jerky at the end, so you know Vegas and I were happy campers.
32,468 Garmin vívofit steps steps later, we crashed in our hotel room after a massive steak dinner.  We barely stayed awake to catch the end of the World Series!
---
Read on for my eats, then join Jenn's WIAW baby here this week!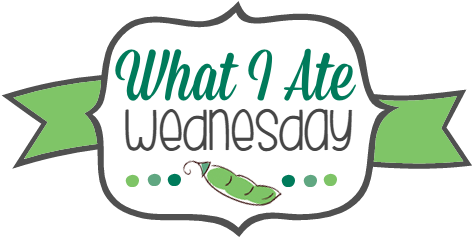 ---
Breakfast:
I had my usual morning cocktail and sludge (mixed with kombucha).
Vegas and I have been eating Arman's tasty brownies for breakfast with coffee.  I used my Growing Naturals Chocolate Rice Protein Powder, as well as P28 white chocolate protein butter for extra protein and chocolate goodness. Totally legit meal when you have no groceries.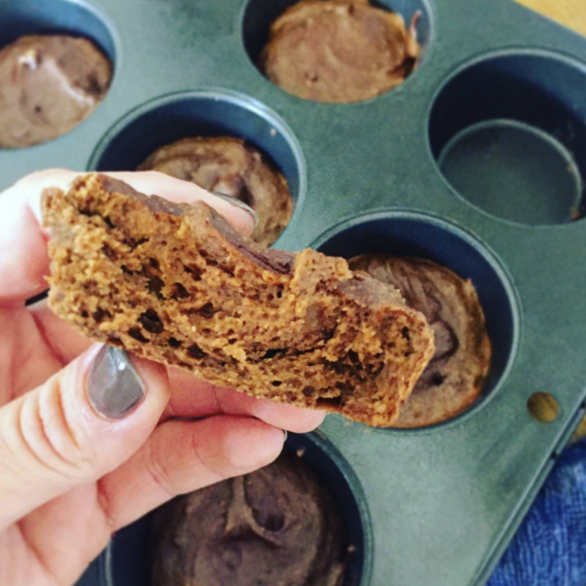 Lunch:
Again without groceries, we had yogurt bowls.  It was really good – Greek yogurt mixed with 1/2 a scoop ofGrowing Naturals Chocolate Rice Protein Powder, cinnamon, and some cashew milk.  Topped with hemp hearts and pomegranate arils.
This was followed by an unpictured Quest S'mores bar as I was running out the door an hour later.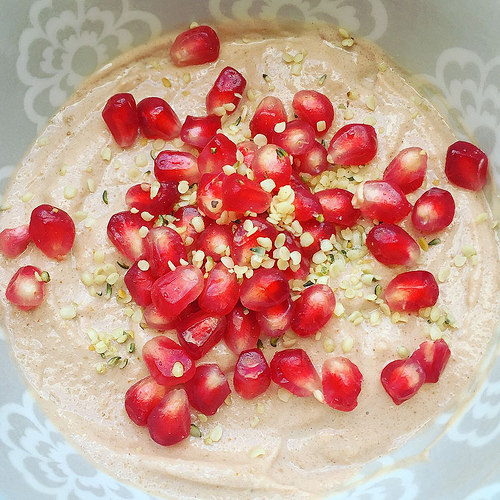 Dinner:
We went to see the Peanuts movie and stopped in at Yard House for a bite before.  We split a lobster artichoke dip, and I got a delicious Cobb salad with shrimp.
The meal was better than the movie.  It's just not as entertaining as an adult… oh well.
---
***
Now to choose the next adventure… I'm thinking it'll involve snow!
Have you ever done a Tough Mudder?
Have you seen the Peanuts movie?  Thoughts?