This delicious, healthy, budget-friendly, one-pot meal is one of our favorites for busy weeks. The spice combination is full of healing ingredients like turmeric and cinnamon.  Serve over rice or on it's own!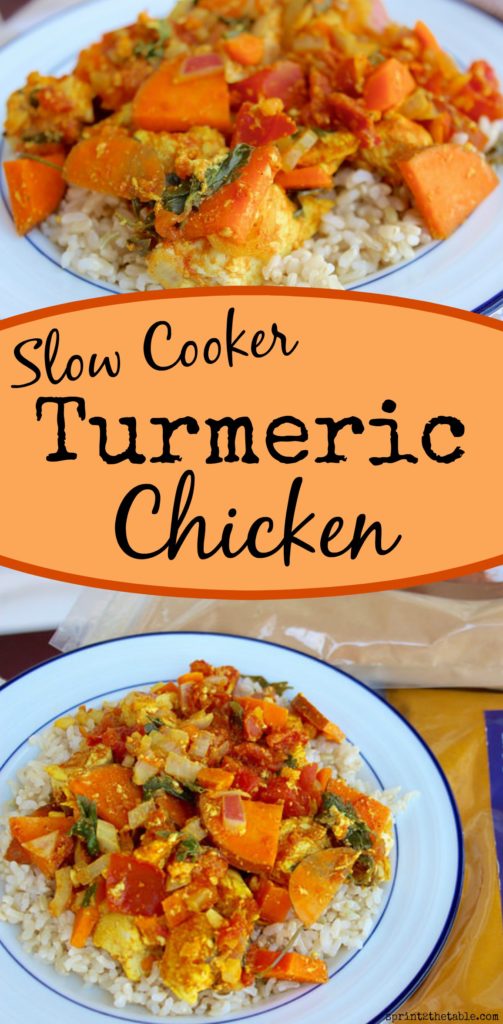 This post was sponsored by Flavor of the Earth.  All opinions are my own.
We are in the process of moving (again).  While the new place is only a mile away, the struggle is real.  I think because it's close, the move actually harder.  We've been transferring boxes and furniture pieces one load at a time for over a week!
Needless to say, healing ingredients are much-needed for our aching backs.  Both turmeric and cinnamon are known to have anti-inflammatory properties.  These two superstar ingredients were the inspiration for this recipe.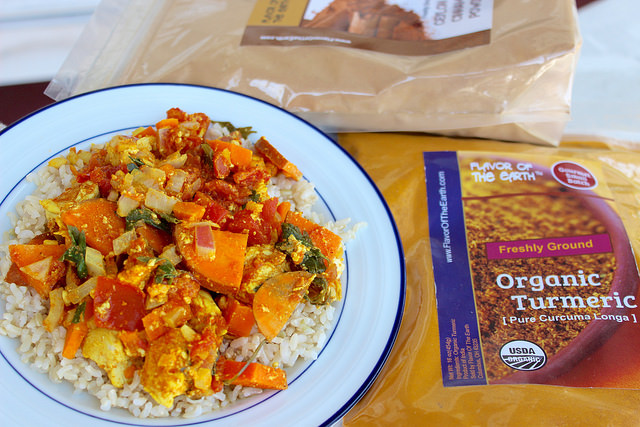 I've been loving Organic Turmeric and Ceylon Cinnamon products from Flavor Of The Earth.  You can find them on Amazon, where I buy all the things.
I fell in love with Flavor of the Earth for a few reasons.  First of all, they only source from small family farms where they genuinely care about their crop.  It's all ground from the raw product into powder in the US, where it can be packaged immediately.  Flavor of the Earth only grinds the raw product in very small batches.  You want small batch, immediate grinding and packaging to ensure fresh product with maximum purity.
Why should you care about purity?  
Remember when the news blew up with reports that expensive fish sold in many restaurants and stores was actually a cheaper substitute?  A similar thing happens with spices.
You've likely seen all of the different cinnamons available on shelves.  Most of those "cinnamons" aren't actually cinnamon at all, and they contain a lot of a toxic chemical called Coumarin, which can damage the liver.  What you actually want is true cinnamon called Ceylon Cinnamon.  Flavor of the Earth's product is pure and has 1250 times less Coumarin than cinnamons.  You can truly taste the difference!
Turmeric is also one you need to be careful of.  Many capsules and powders sold contain additives and fillers.  These include two potentially toxic ingredients: magnesium stearate (also known as stearic acid) and dibasic calcium phosphate.  You want as much curcumin, the active substance in turmeric, as possible.  Another thing to consider with turmeric is absorption rates.  I was taking turmeric capsules until I realized most of what's in the pills goes right through you.  Ingesting turmeric powder is the most effective way to go.  Pro tip: mixing it with fat may supercharge absorption rates.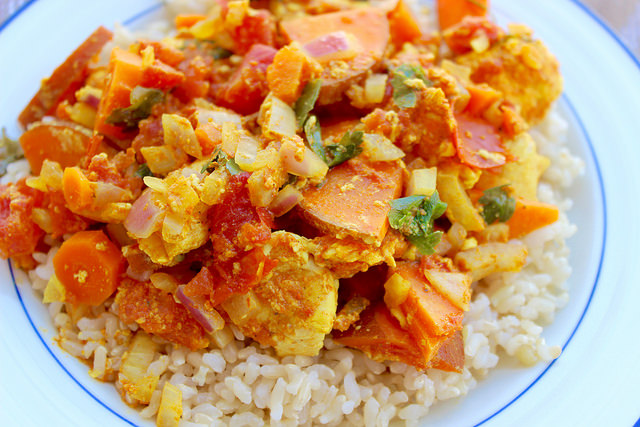 So why am I eating all of this?
Turmeric and cinnamon are great natural remedies.  Especially if, like me, you are hard on your body.  Here are a few of the benefits of each:
Cinnamon
Contains anti-inflammatory properties
Packed with protective antioxidants
Helps reduce LDL (the "bad" cholesterol)
Aids in lowering blood sugar
Protects cognitive function and brain health
Anti-fungal properties can help prevent or cure Candida
Benefits skin health – acne, rosacea, and skin allergies
Turmeric
Effective anti-inflammatory compound
Reduces oxidative stress and inflammation
Can promote natural weight loss
Helps calm gastrointestinal issues
May be effective in managing depression
Benefits skin health – wound healing, acne, psoriasis
Do you see some similarities between the two?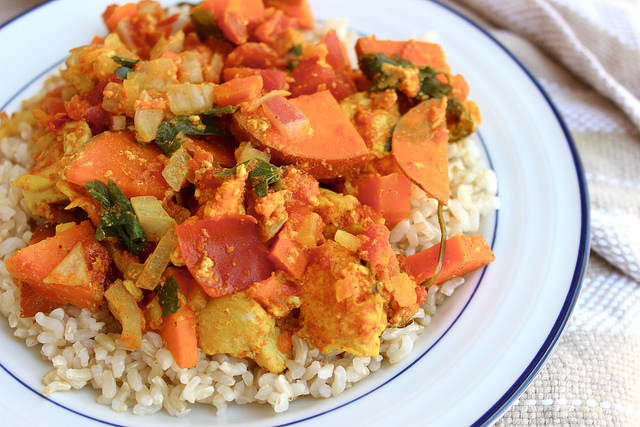 This dish is a simple slow cooker meal, good for busy weeks and moving.  A slow cooker was one of the last things I packed because it's such an easy way to cook dinner without dirtying many dishes.
My Slow Cooker Turmeric Chicken is similar to a stew in flavor; however, it doesn't have all the soupy liquid.  Think of it as chicken and vegetables with a thin, flavorful sauce.  I think that makes it a better summer dinner.  It's perfect for serving over rice and enjoying on the patio!
---
Slow Cooker Turmeric Chicken
8SERVINGS
adjust servings
Ingredients
2

large carrots, peeled and diced

1

sweet potato, thinly sliced and quartered

2

pounds skinless, boneless chicken breasts, cut into 2-inch pieces

1

red onion, diced

4

cloves garlic, minced

2

tsp ground cumin

2

tsp ground turmeric

1/2

tsp ground cinnamon

1/2

tsp ground black pepper

1/2

tsp salt

1/2

tsp smoked paprika

1/4

C fresh parsley

1

(14.5 ounce) can diced tomatoes

2

cups brown rice, precooked
Instructions
Place the carrots and sweet potato in the bottom of the slow cooker. Place the onion, garlic, and chicken breast pieces on top of that.
In a bowl, mix the spices. Sprinkle the spice blend over the chicken and vegetables. Pour the tomatoes over the top. It may look like not enough liquid, but I promise it is.
Cover the cooker, and cook on high for 3.5-4 hours (the chicken's internal temperature should be a minimum of 165 degrees F).
Stir to combine and serve over rice.
***
Almost done with the move.  After this weekend we're home free!
What's your favorite make-ahead meal?
Are you a fan of turmeric?  Cinnamon?