Tempted to grab a certain green shake this week?  This Shamrock Protein Shake is packed with protein, but without the sugar and calories.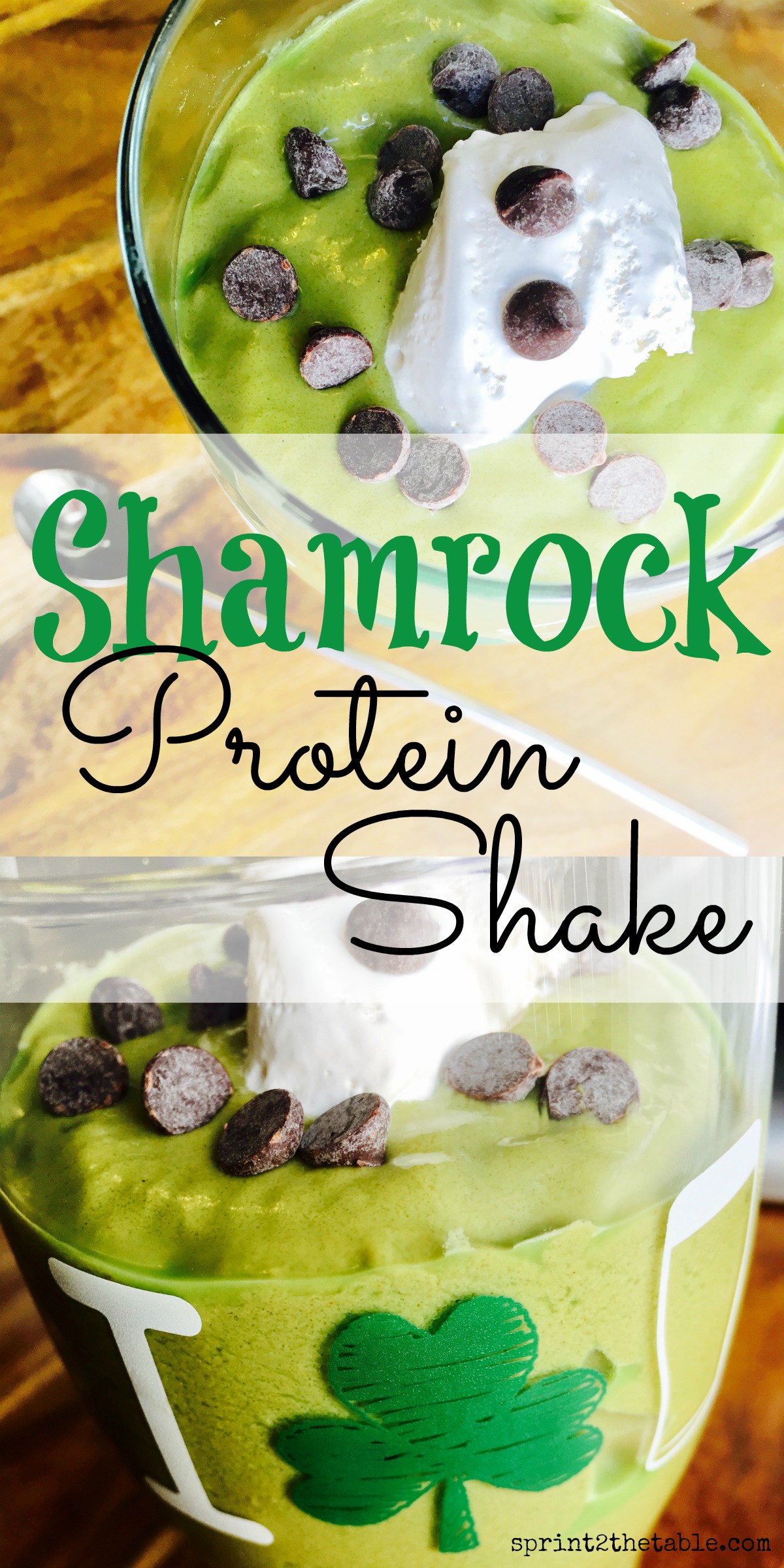 In the spirit of all things faux Irish and green, I thought I'd revamp an old favorite.
I'm not typically a huge fan of mint-flavoring.  The key to this healthified version of a St. Patrick's Day fast food favorite is a high-quality peppermint extract.  It doesn't taste like plastic.
The green color is all-natural from both spinach and avocado.  Avocado also made this shake extra-creamy, a must for any milkshake.
Having given this to Vegas (my giant kid), I can promise you that you can't taste either "healthy" ingredient.  She actually looked surprised when I told her about the avocado!  It's such a great trick to get in more nutrients without even noticing it, plus no artificial dyes are needed to turn this shake green!
Lucky, no?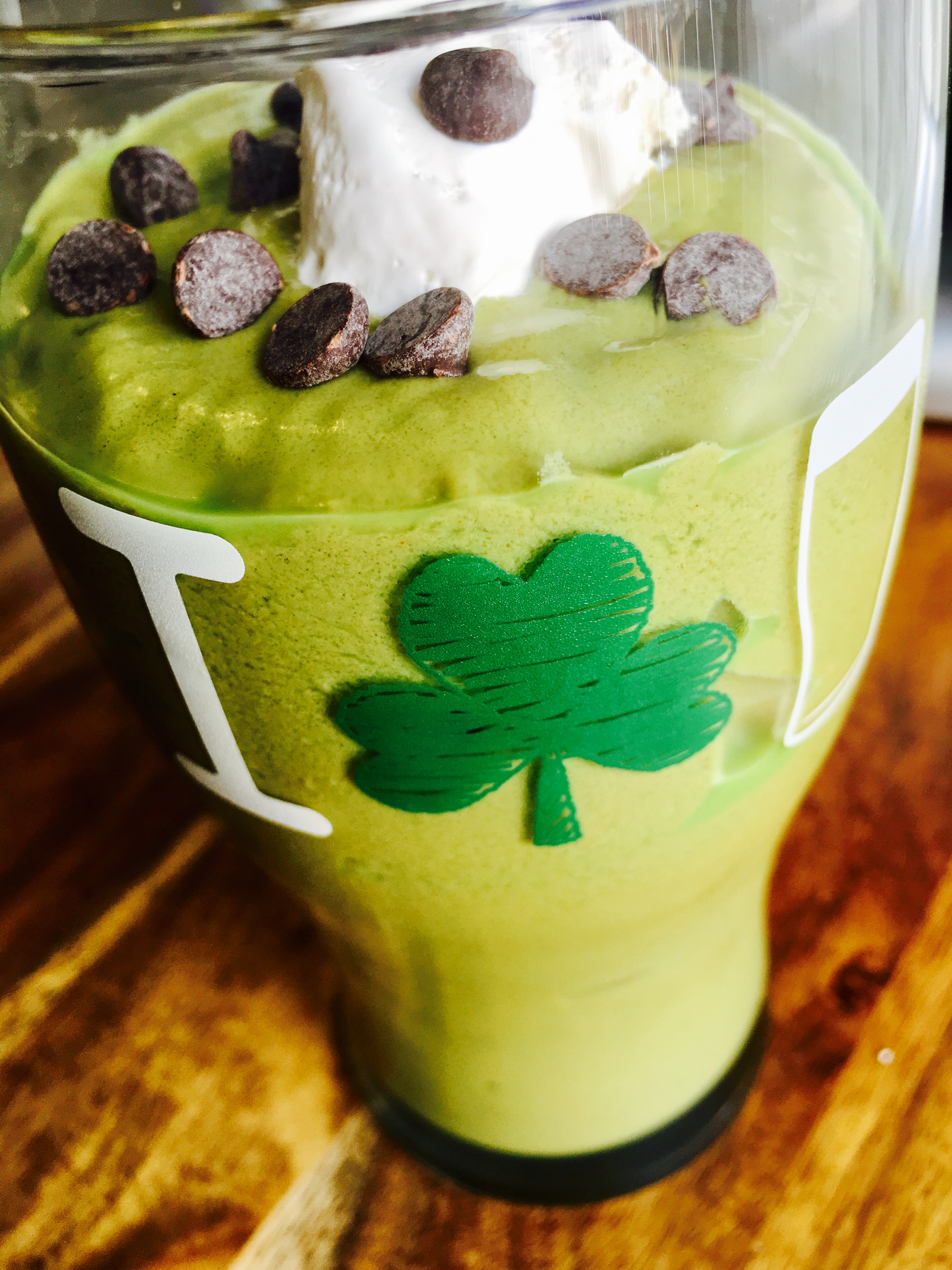 If you're not sold on my tasty promises, just look at the macro comparison.  Remember: this doesn't even begin to take into account all of the added vitamins and nutrients in my version!
Small McDonald's Shamrock Shake: 470 calories, 14 g fat, 62 g carbs, 65 g sugar, 10 g protein
vs.
My Shamrock Protein Shake: 170 calories, 7 g fat, 13 g carbs, 1 g sugar, 24 g protein*
*This will vary slightly depending on your protein powder, milk, and topping choices.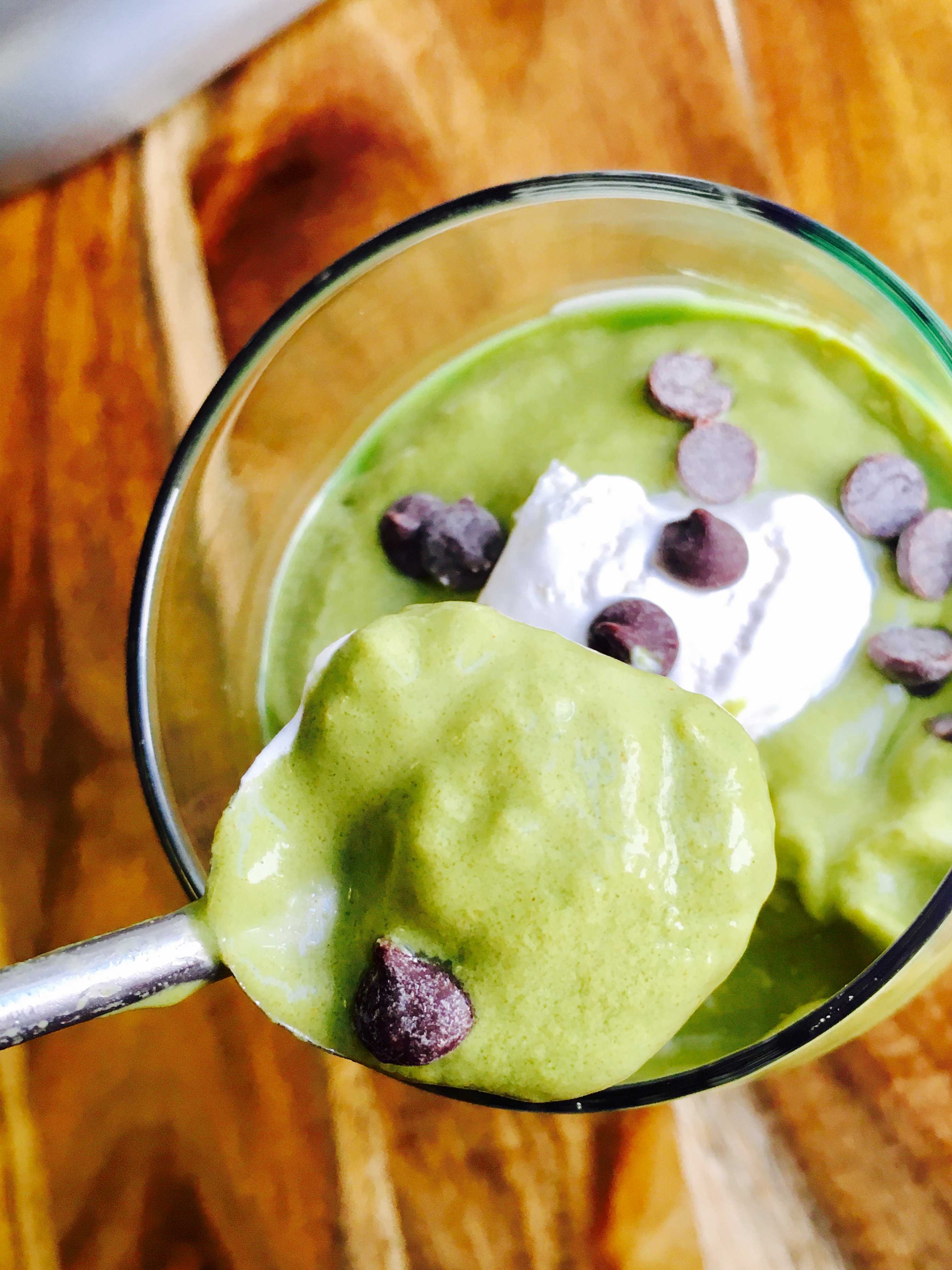 This minty shake was particularly refreshing post workout.
Side note: can someone tell me what "shamrock shake syrup" is in the McD's ingredient list?  Right, it's basically high fructose corn syrup, and some food dyes.  NOT happening.
---
Prep Time: 5 mins
Keywords: blender shake snack gluten-free low-carb low-sodium sugar-free vegetarian vegan soy-free nut-free protein powder spinach avocado peppermint extract ice-cream spring
Instructions
Place all ingredients in a high-speed blender. Mix until smooth.
Add more ice to make the smoothie thicker, or more almond milk to smooth it out.
I topped mine with cool whip and chocolate chips, but get creative with your own favorites!
A Shamrock Shake that's healthy, has over 20g protein, AND delicious?! Sign me up!"]
***
I think I'm going to Moroccan restaurant on St. Patrick's Day.  Typical.
Have you ever made your own Shamrock Shake?
Have you tried spinach in a smoothie?  Avocado?  I swear you can't taste it!