You may have noticed I didn't post anything Monday.
Or you may not have noticed…
This weekend we were in Arizona playing in a softball tournament.  By the time we got home Sunday night, we went straight to bed!
We didn't win… but everyone played hard!  And we brought the basics:
We also made it into an adventure, as per usual.  This Mexican extravaganza happened in Yuma, AZ at Las Herraduras.  It was incredibly good.  I loved my pork chile verde and Vegas' carne asada burrito was as as her arm!  My only regret is that Mexican food isn't always the prettiest thing to photograph.
On the way home we stopped in Dateland and had an obligatory date shake.  I had not idea Dateland was a think, but their shake didn't disappoint!
I was called out on Facebook for being corny… I checked in and commented that I was at Dateland with my favorite date.  Whatever.
We also saw a ton of windmills coming out of the desert. It looked like an eerie video game in the light.
Or a scene from Planet of the Apes.
---
This WIAW we were totally out of groceries for the first half of the day.  And then Whole Foods happened.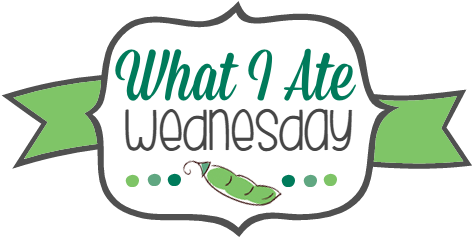 Read on for my eats, and then check out Jenn's blog for everyone else's delicious creations!
---
Breakfast:
When I say we were out of groceries, we were OUT.  Vegas and I had our usual morning cocktail, sans apple cider vinegar.  It was a sad day.  I had my morning sludge.
Of course, after posting spring recipes I made my Fall-Spiced Pumpkin Protein Pancakes.  Gotta work when you you have on hand.  Even down to the dregs, I had a can of pumpkin!
Lunch:
This is when Whole Foods happened.  It was actually closer to 2p because we had an acupuncture appointment.  I pretty much ate my way through the store.  Because I was shamelessly sampling everything and I was starving… I didn't take a single picture.  #sorryimnotsorry
Instead I'll leave you with a picture of the tree seeds the acupuncturist taped in my ear.  They're supposed to promote the body's release of endorphins to help with pain relief.  My calves and forearms have been in pretty bad pain for a while… hence the tree seeds.  Taped in my ear.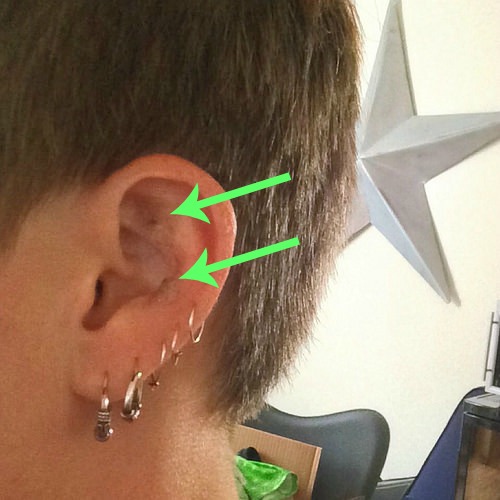 Dinner:
Comfort food after all the fun with needles.  Spaghetti with meat sauce.  No real recipe… I do it the lazy girl's way.
I buy fresh pasta and canned sauce.  In a pan, I sauté the beef and set it aside.
In the same pan, I sauté mushrooms, onion, and garlic.  Then I pour in the sauce and add red pepper flakes, freshly ground pepper, and a pinch of cinnamon.  Then the beef goes back in.  Semi-homemade deliciousness!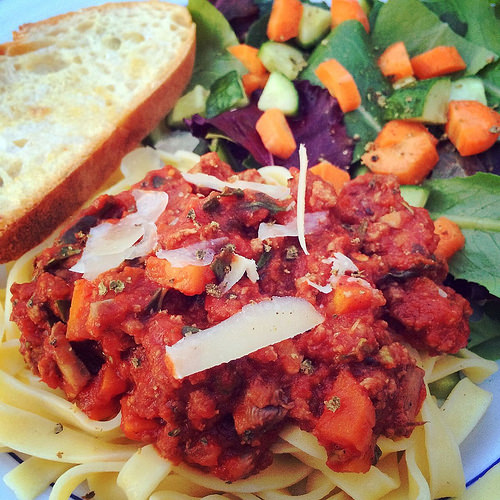 ***
Can't wait for a "normal" food day tomorrow.  I use the term normal loosely.
Have you ever heard of sticking tree seeds in your ear?
What's your go-to pasta dinner?