The move is over.
I hope we stay in this house for a very, very long time.
We've found places for about 75% of our belongings.  We've hooked up the Wii.  We've even had a dinner party!  It feels like home.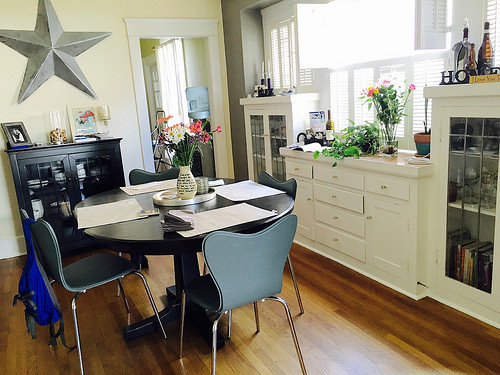 Things left to do: organize Vegas' closet, put together the guest bed, and spend some quality time a Bed, Bath, & Beyond.  You guys think Target is bad???  BBB slays me.
Oh, and remember when I said we order EVERYTHING on Amazon?  Not kidding…
---
Here's my day of MUCH healthier eats – it's so nice to be settled.  Read on and link up to Jenn's WIAW baby over at Arman's today!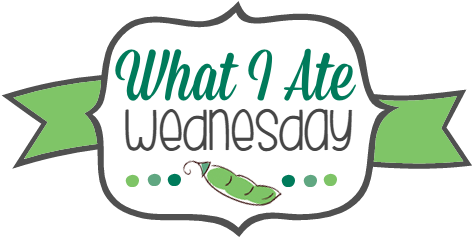 ---
Breakfast:
The usual morning cocktail followed by the matcha sludge.
I experimented with Heather's Cinnamon Cake Batter Oatmeal recipe.  It is fabulously creamy.  I can't believe I've never thought to steam my oats a bit post-cooking!
Pssssst… she's having a giveaway for some oats!
Snack:
Having gotten settled(ish), I'm committed to regular workouts, pushing myself with a trainer, and eating at home.  I'm also not drinking during the week… which is a big change.  I heart San Diego beers.  And wine.
But that's not the point of this snack.  The point is, I had a great workout did some cardio, and was starving.  So Quest.
Lunch:
Salad with Sizzlefish shrimp, arugula, spinach, cucumbers, tomato, avocado, and peach-mango salsa (<– so good!).
Literally took 8 mins to make.  I'm eternally grateful for pre-portioned Sizzlefishes.
Snack:
I revisited an old favorite cookie recipe: Sugar-Free Chocolate Avocado Cookies.  Vegas still doesn't know the "secret" ingredient. 😉
Dinner:
This was one epic brinner.  We've also eaten this for a savory breakfast too.  It's good any time of day.
For the aforementioned dinner party, I made a ton of meatballs.  We had a bunch leftover, along with homemade tomato sauce and half a baguette.  Why not try a savory French toast?
And, get this… Vegas loved it!  I think she surprised herself. 🙂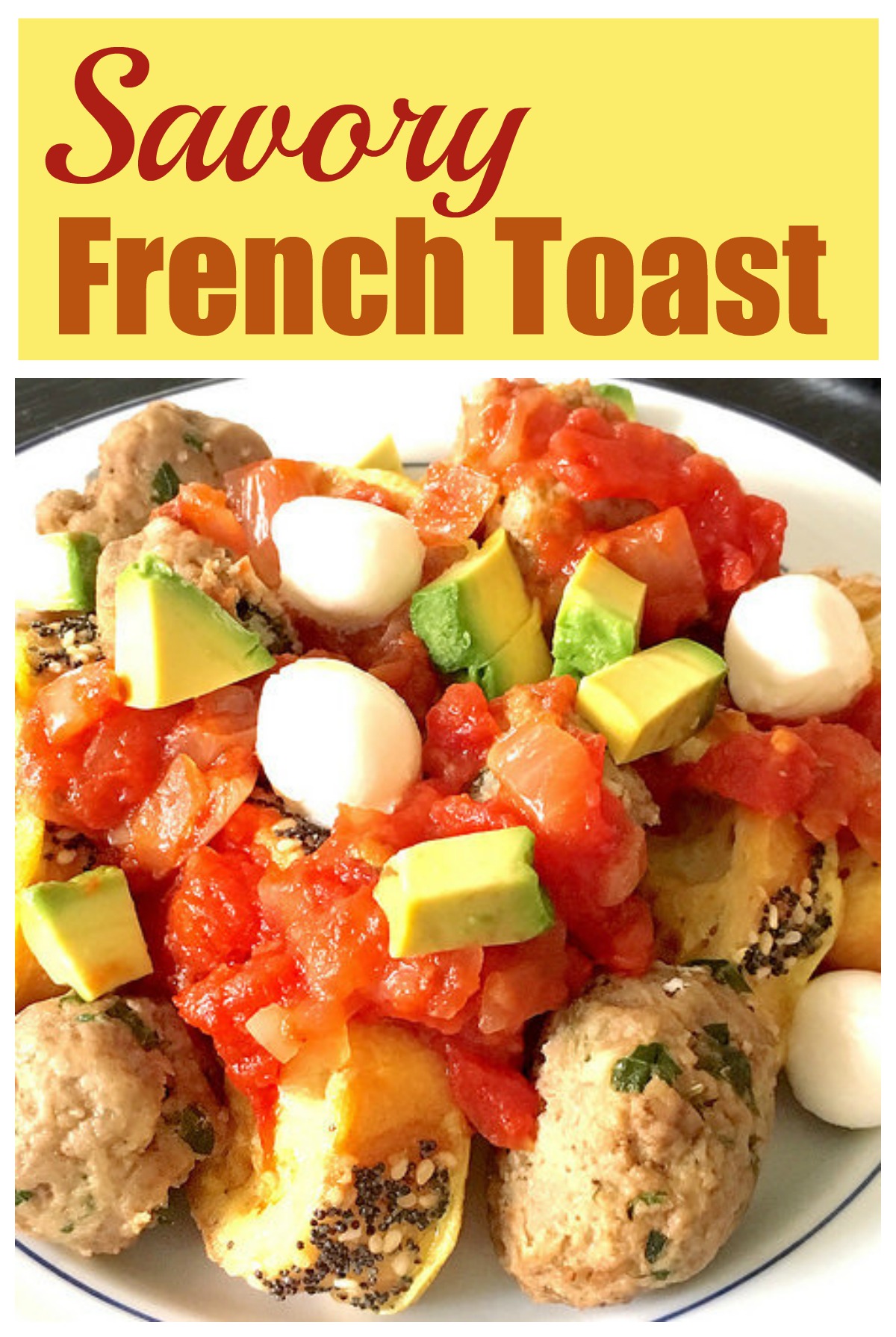 Savory French Toast:
Day-old baguette
Eggs
Milk
Garlic and herb spice blend
Slice baguette into ~1/4 inch thick slices.  
In a shallow bowl or Pyrex, whisk together the eggs, milk, and herbs.  Soak bread slices in the mix until softened.  Meanwhile, heat a little oil in a pan over medium heat.
Place soaked bread slices the pan and cook just like you would French toast, flipping half way through. 
Assemble with your favorite toppings.  I used meatballs, tomato sauce, fresh mozzarella, and diced avocado.
***
Annnnnd now I have to get my knee shot up on Friday and back to being an invalid for a bit.  Boo.
Are you a Quest bar fan?  What's your favorite flavor?  The lemon is oddly addicting. 
Have you ever tried savory French Toast?  I loved my hummus version too!