Anyone need boxes?
Actually, we posted an ad on Craigslist and someone came for them within hours!
The thing about packing that you have to unpack.  While a couple drinks (ok, maybe more than a couple) makes packing easier, it makes unpacking full of hilarious surprises.  Apparently at some point I gave up and just added IDK to a box (that's "I don't know" for those of you who don't have millennial siblings or kids).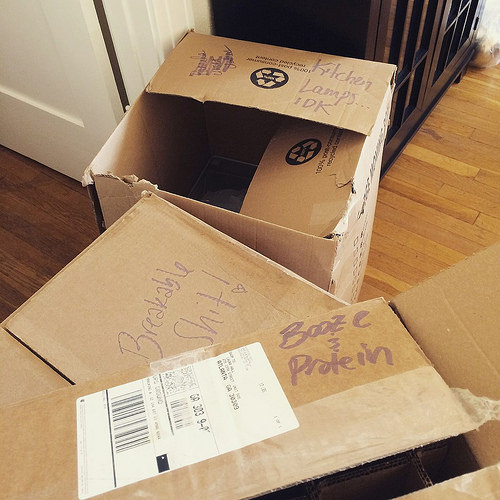 There was also a box labeled "hotdog costume."  Also a fun one to open.
---
This WIAW is a day of eats as we move in.  We don't have many groceries, so most of this was a acquired at random from nearby places.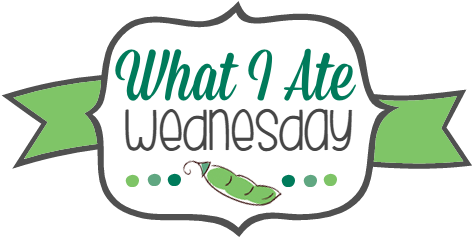 Read on for my eats, and then check out Jenn's blog for everyone else's delicious creations!
---
Breakfast:
The usual morning cocktail followed by my morning sludge.  Some things will never change.
Carrot cake batter for breakfast today. This is one of my favorite yogurt bowl creations. Today was Vegas' first. She said it "tastes like Fruit Loops but that's a good thing." Ok…
Topped with Rice Krispies and NuNaturals cocoa syrup.
Lunch:
For lunch we walked down to a corner market for sandwiches.  I got a low sodium turkey on rye with spicy mustard, lettuce, tomatoes, onion, and avocado.  It was huge… so I finished it and took my salad to go for later.  There was practically a whole salad on the sandwich anyway.
Dinner:
Vegas shares my passion for eating platters of meat, cheese and bread for dinner.  And sparkly drinks.  We celebrated our new locale with a variety of cheese from Whole Foods (OMG – the Hillcrest WF is dangerously awesome), veggies, apple slices, and smoked Salmon and swordfish.  The sparkly was a reserve bottle from Schramsburg for this occasion.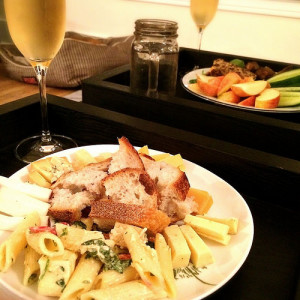 Bedtime Snack:
Elvis and beer.  Typical.  The bed frame will be here next week.  It's like camping… but better.
***
Did I mention I walked to lunch in a sun dress and flip flops?  Please excuse my shit-eating grin. #sorryimnotsorry
Have you ever had any fun surprises unpacking?
Could you turn a charcuterie into dinner?