Coming home is hard.
Some might say it's downright depressing…
I fell in love with Colorado last week.  I will move there one day.  Atlanta is getting older by the minute.  I love my city – we have gorgeous parks, amazing food, and my friend and family are here.  But I was born here.  While I've been lucky to travel a lot, the time for a change of scenery is growing near.  Since I can't exactly pick up and move to Switzerland, Colorado is a good second.
I think the goats miss me too.  More on this adventure to come!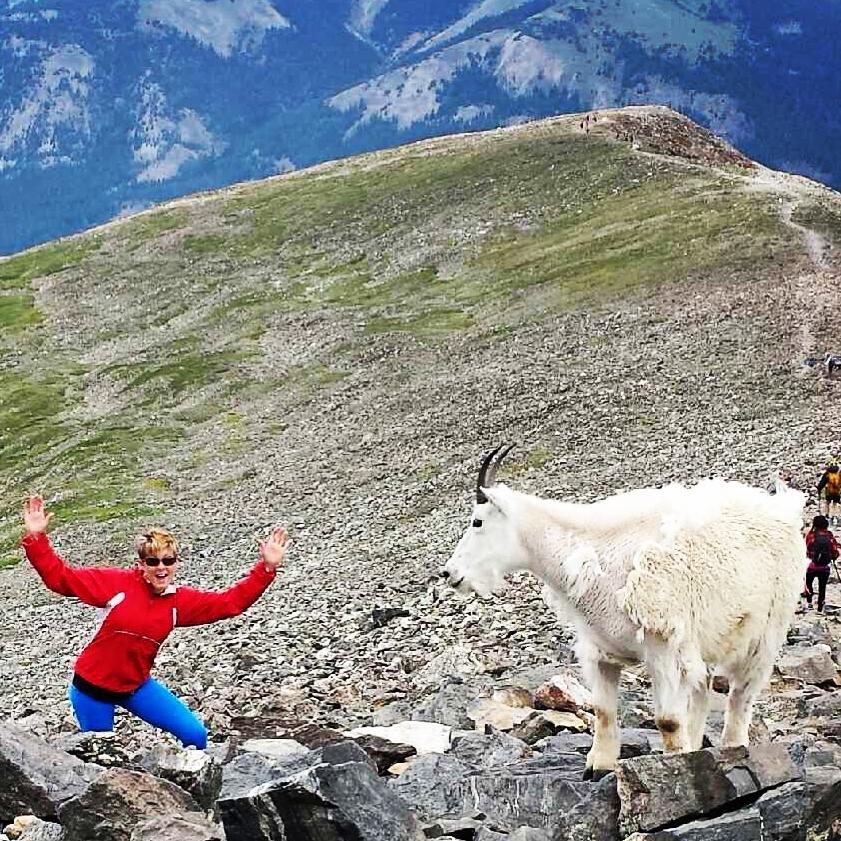 In lieu of an after work hike, I got my nails done.  Nothing like a little pampering to soothe the travel blues.
Speaking of blues… my toes are now No Room For the Blues!  The nail color is Wooden Shoe Like to Know.  Gotta love OPI!  They were totally talking about my nasty feet after all the Colorado adventuring.  Not that I'm paranoid…
________________________________________________________________________________________
This WIAW I'm back from Colorado but OUT of groceries.  Desperation has set in…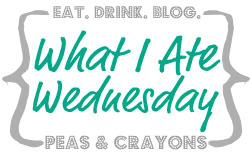 Read on for my eats, and then check out Jenn's blog for everyone else's delicious creations!
________________________________________________________________________________________
Breakfast:
My morning cocktail was followed with a microwave breakfast similar to something I made in Colorado.  That's what's pictured here because I was running too late to take a pic of my actual breakfast.
This was a microwave cake made with Kodiak Cakes' new protein pancake mix.  I added egg whites, cinnamon, and butter extract and nuked it for a minute or so before topping it with blueberries.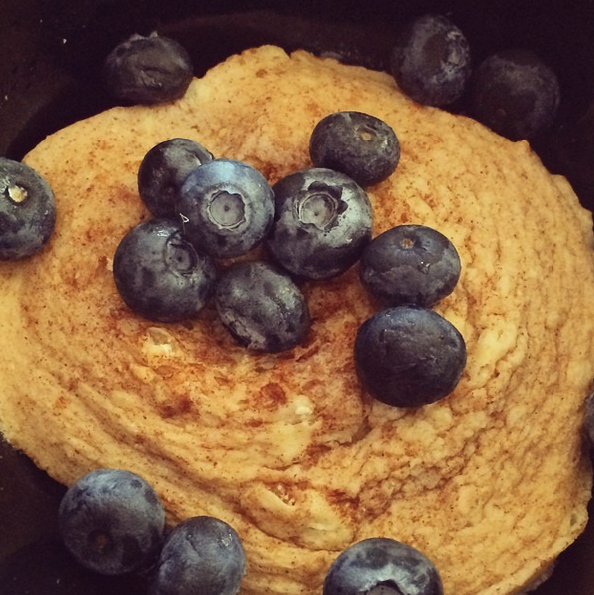 Mid-Morning Snack:
We had a an all-morning meeting and I had no snacks… so I ate a part of a bagel and a small taste of a red velvet muffin.  Should have taken a pic of that muffin because whoa.  But I didn't.
Back at the office I desperation ate jerky.  It wasn't bad, actually!  Even better with an animal border added, no?
Lunch:
The only food in my house was eaten: a pile of no salt deli turkey with red bell pepper, tomatillo salsa, nutritional yeast, and pepper.  Desperation eating at it's finest.  Unpictured cookies & cream Quest bar for dessert.
Mid-Afternoon Snack:
Post-workout chocolate shake that I failed to picture because I was too excited about topping it with a special delivery.
Arctic Zero sent me a whole giant box of ice cream… including the bars (so hard to find in stores here, but SO good) their new flavors: coconut, sea salt caramel, and orange.  I'm not normally a fruit-dessert person, but the orange is my favorite.  It tastes like a push up, which was always my order from the ice cream truck as a kid. 
Dinner:
There just so happened to be a sushi restaurant next to the nail salon.  Not that I went to that particular salon with this in mind… nooooo…
I've been craving sushi non-stop ever since Heather and Kirk taught me to make my own last week.  Naturally, I paid for it rather than use my own skill.  But they had toro sashimi!
Then I had a Yellow Jacket hand roll.  The restaurant, Steel, is right next to GA Tech, so it was aptly names.
The sushi cone hand roll consisted of yellowtail, cilantro, jalapeño, sriracha, grilled shrimp, and avocado.  So very good, if not a little over-priced.
Dessert:
One thing I did miss in Colorado was my nightly dessert bowl.  This was shredded carrot, Growing Naturals vanilla protein, gelatin, cinnamon, and almond extract.  Topped with a cocoa powder fluff, tiger nut flour (ask Lucie about this deliciousness), and a scoop of chocolate Arctic Zero.
***
I get a new meal plan today.  Back on the wagon I go!
Do you have a hard time coming back home?
What's your favorite sushi order?