The competition is off.
I don't know how I thought I was going to pull that one off.
I just got married.  I'm moving across the country (anyone want to buy a condo in Midtown Atlanta???).  And I was going to do a competition… a week after moving.  HAHAHAHA!  I'm stubborn.  I don't understand the word "no."  But even I'm not quite THAT crazy.
Also, red velvet Oreos are delicious with Zinfandel.  We all know I have an Oreo thing.  That red velvet is definitely contender for the top flavor.  The cookie isn't so different, but that cream cheese filling rocks my world.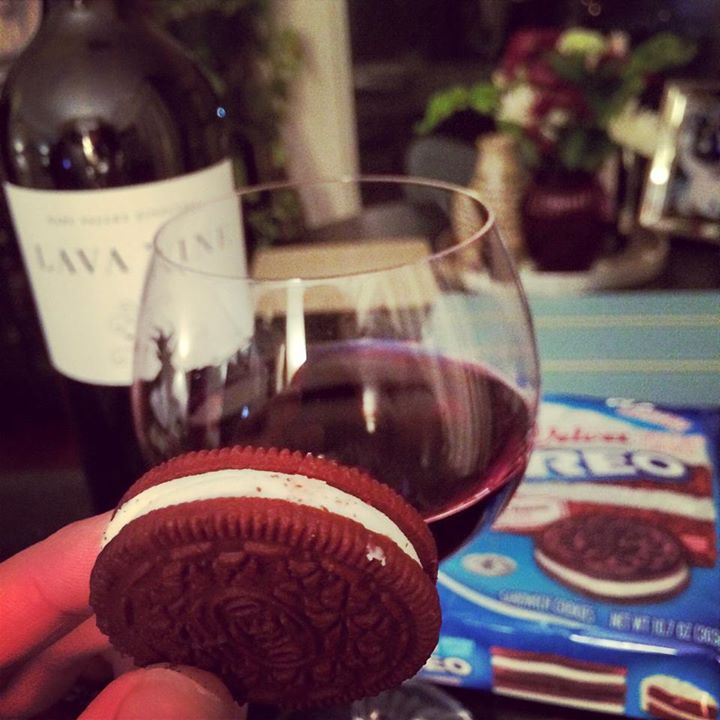 The Zin is also great with my cauliflower crust pizza.
I made it for Vegas last weekend.  She claims to like it better than regular pizza… admittedly, she's not a crust person.  It's all about the toppings for her.  This crust is super-light; it doesn't even have cheese in it.  More room to add extra to the top! 🙂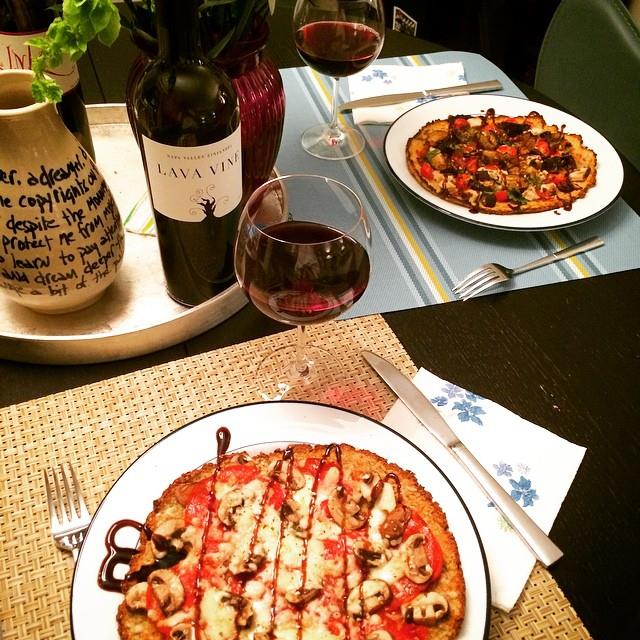 So yeah… competing will happen again one day.  Just not now.  I was unsure about making the decision (I worked SO hard to grow!), but as soon as I made the call I felt so much relief!  Immediately I knew it was the right thing to do.

I'm still aim to be Wonder Woman one day.  Today is just not that day.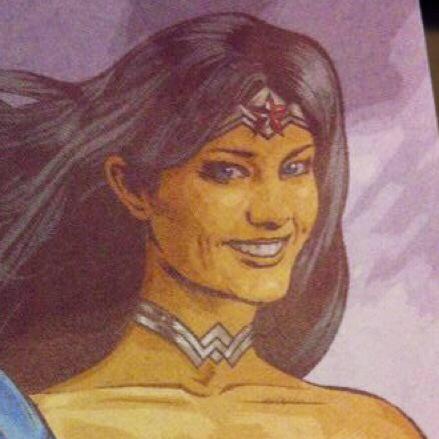 ---
This WIAW is on the road with my boss.  Just a quick overnight trip for a meeting, so I didn't worry abut prepping much… hence the hush puppies…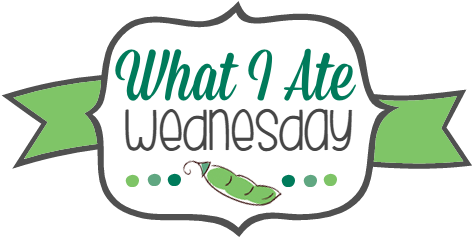 Read on for my eats, and then check out Jenn's blog for everyone else's delicious creations!
---
Breakfast:
I did pack the usual morning cocktail mix, followed by my morning sludge (pre-made for ease).
After a morning workout, I order oatmeal from the hotel and mixed in vanilla protein from home.  I always ask for cinnamon and pour some coffee in too.  It's like latte oats!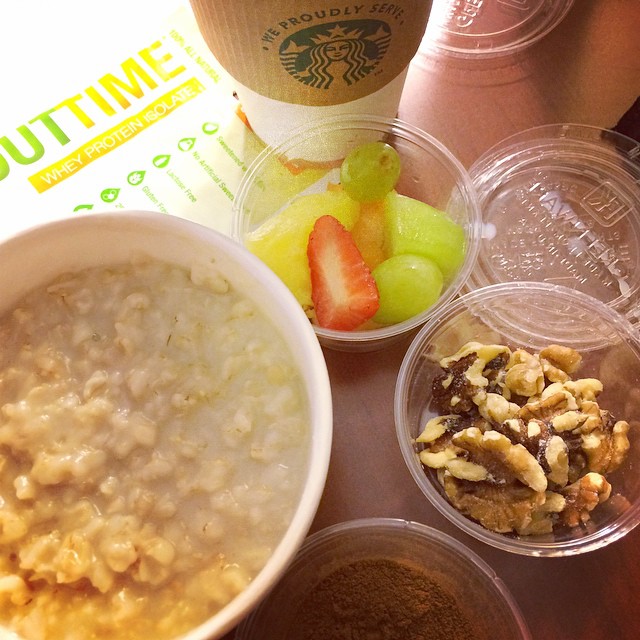 Lunch:
We split an appetizer of sweet potato hushpuppies on the way back home.  When in Rome South Carolina…  
I did redeem myself a little with my entree – BBQ chicken salad.
Dinner:
Once again, Sizzlefish saved the day!  I got home and had NO food… except the Sizzlefish shrimp in my freezer.  I thawed it in less than 10 min by running hot water over it.  Then all I had to do was toss it in the pn with some lemo juice!
I did have some pre-roasted veggies from the week before (8 9 days old is totally acceptable, no?) and made quick socca.  Socca is just chickpea flour, water, and whatever spices you like.  I also add a splash of apple cider vinegar too.
Dessert:
Goat milk yogurt mixed with mashed up white sweet potato (pre-roasted, also a week old… still good!), peanut flour, vanilla stevia, cinnamon, and ginger.  Topped with chocolate avocado pudding and some raw oats.
***
I'm not kidding about the condo for sale… San Diego, here we come!!! 
Have you ever said NO and felt immense relief?  You should try it.
What's your favorite Oreo flavor?  I'm between red velvet and birthday cake.