Week two of recovery from ACL surgery has done much better.  The staples are gone.  I've been doing upper body workouts.  Also, I still have wine.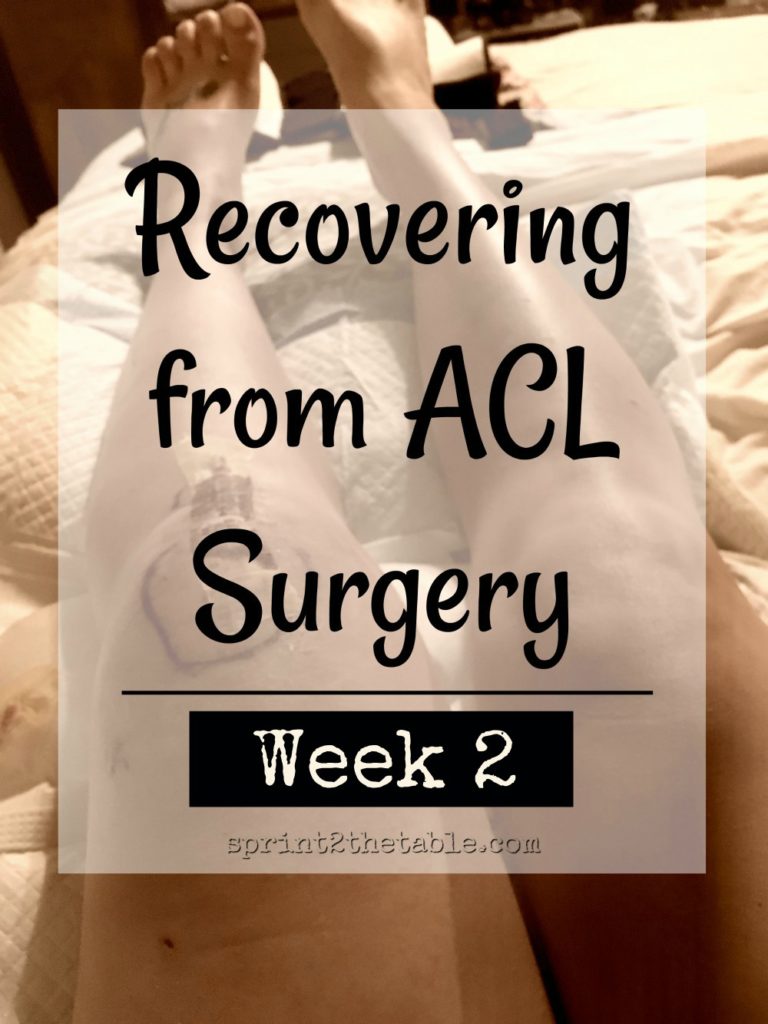 If you've been following along, the week following my ACL surgery was NOT fun.  It was so much worse than I'd anticipated; I'm still not sure I'd do it again.  Apparently using my patellar tendon to replace my ACL was the most painful way possible I could have done this.
That said, this week is 100x better.  I've been 80% off crutches for 3 days now, and I've hobbled around the gym twice!  Vegas take me to workout and hands me weights.  Walking around with more than a couple of pounds in my arms isn't feasible yet.
I've also started PT.  She said I'm doing well for being just under 2 weeks post-op.  I have a little bit of an easier time with mobility because I'm naturally hyper-mobile.  Finally that's working in my favor… usually it just means I get hurt more.  *sigh*
Breakfast
Vegas brings me coffee to bed, but I'm now able to drag my leg downstairs to make our morning cocktail.
I eked out an at-home bicep and ab workout (below) before making both of us yogurt bowls.  I piled them high with berries, cinnamon, and hemp hearts.  Easy and refreshing!
Lunch
Since we were already out, Vegas and I tried out a new-to-us spot for lunch.  She was sold on the name – Beerfish.
I ordered a crab cocktail and a wedge salad with a glass of rosé.  Vegas order a plate of fried things and a beer.  I acted like I was judging… but I ate most of her fries. 😉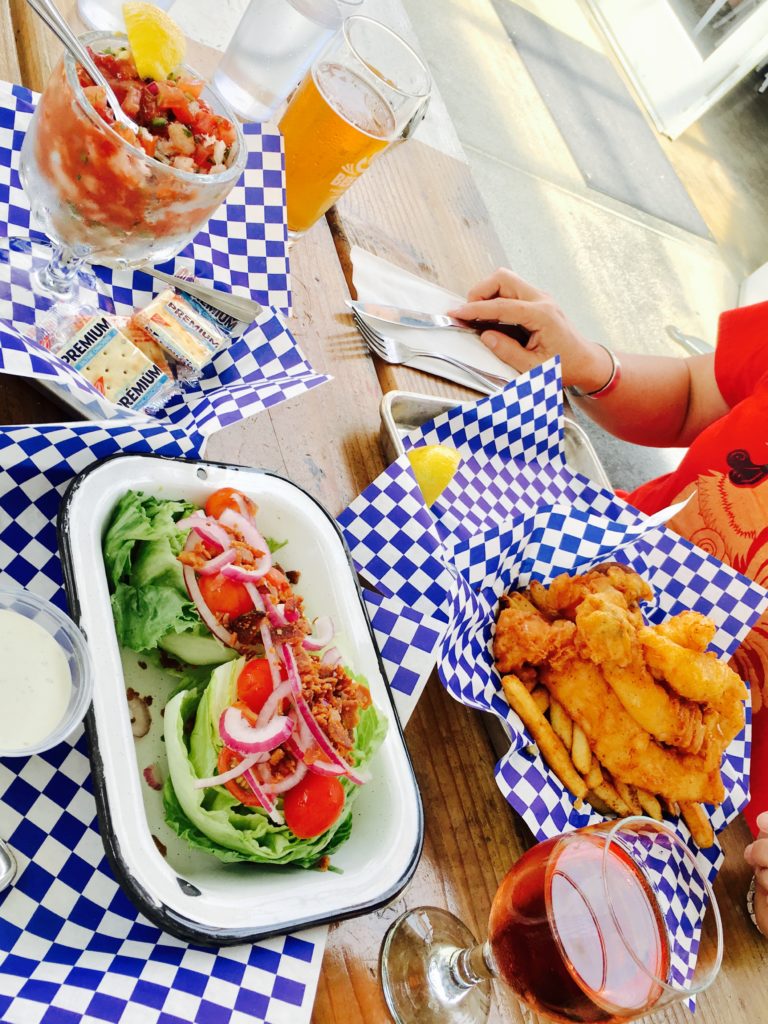 Dinner
Dinner was a group effort.  Vegas took the Honey Mustard Chicken to the grill while I roasted veggies for our Hello Fresh meal.   We ordered another round this week because I'm not up to doing much cooking yet.   I'm going to keep doing these periodically though; its so nice to have something easy (and tasty) on hand.
There's a review and $30 discount code are on my previous post.  That post was sponsored; however, my subsequent orders are all on my own.  Two thumbs up.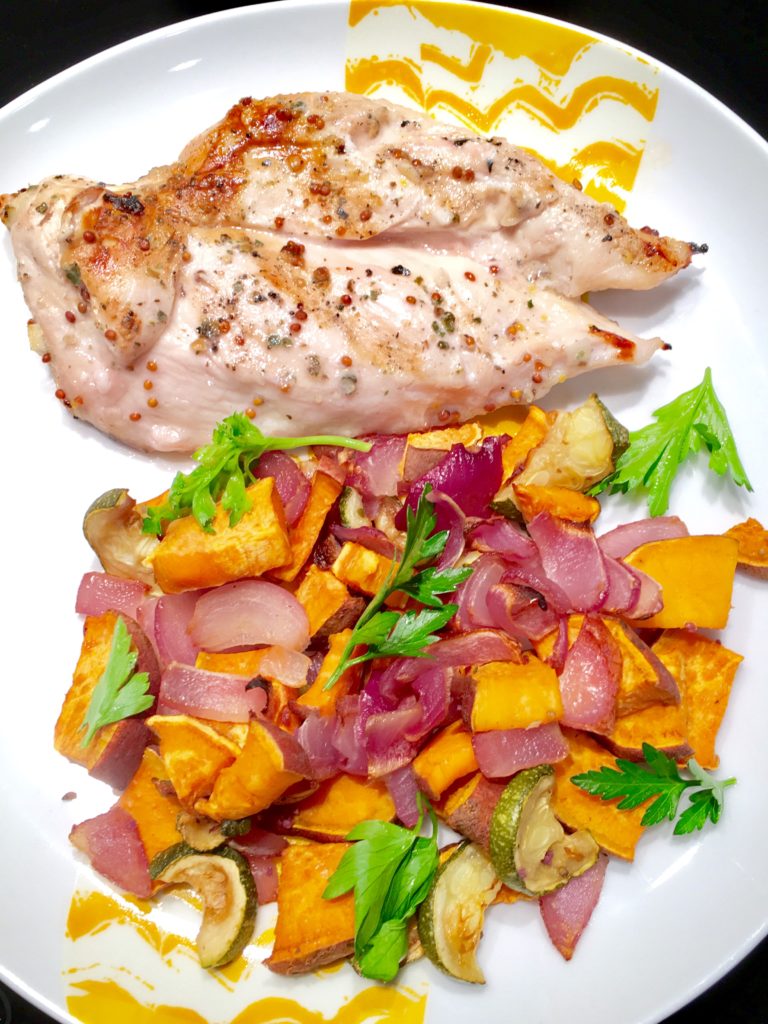 ---
I hope you enjoyed my day of post-surgery eats.  Be sure to link up to Jenn's WIAW baby below.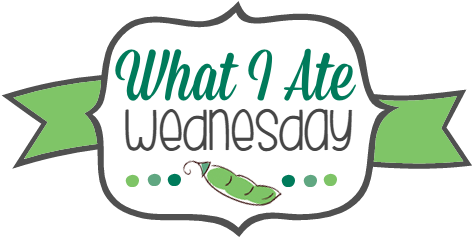 ***
I can't wait until the 2 month mark.  Apparently that's when life gets easier.
Are cooking duties shared at your house?
Do you jack your spouse's fries?