Week three of recovery from ACL surgery is MUCH easier.  Of course, it's all relative.  I've been out and about more, started driving again, and kept up at the gym.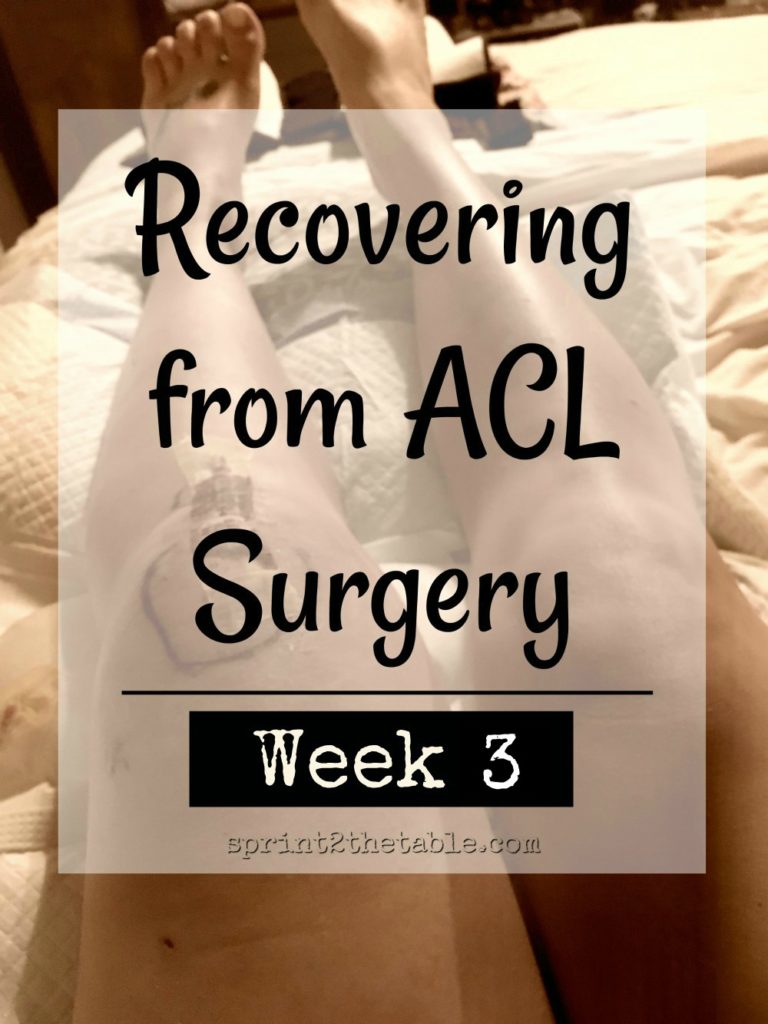 I'm notorious for my impatience, but I have to recognize that I'm only 18 days post-op.  The week following my ACL surgery was almost intolerable.  I laid in bed, cried, and took pain pills.  Week two I was out of pain (mostly) and I'd started going to the gym with Vegas' help.
Now, on week 3, I've been to the gym alone twice!  Check out my "weighted" leg raises!  I couldn't even begin to think about doing this just 5 days ago.
I have also been cooking more!  Hence Monday's blog post – healthy chocolate chip waffles with a #strangebutgood twist.
Shameless reposting of a pic because I was really proud of it: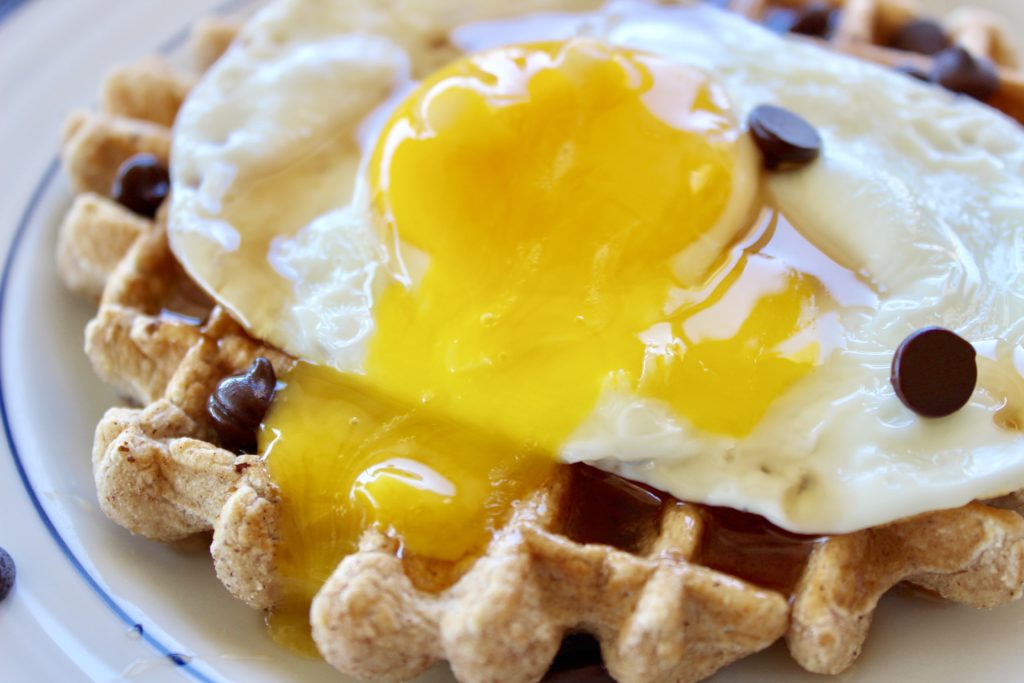 The post below is the first #WIAW where I've made every meal in I don't know how long.  *pats back*
Breakfast
Vegas still brings me coffee to bed.  Then I verrrry slowly walk down the stairs at the pace of an 80 year old to make our morning cocktail.
Some days breakfast is yogurt, but somedays you just need leftover steak and farm fresh eggs.  Here's our her's and her's concoctions.  Vegas gets white potatoes with scramble cheesy eggs, I get sweet potatoes and yolk porn.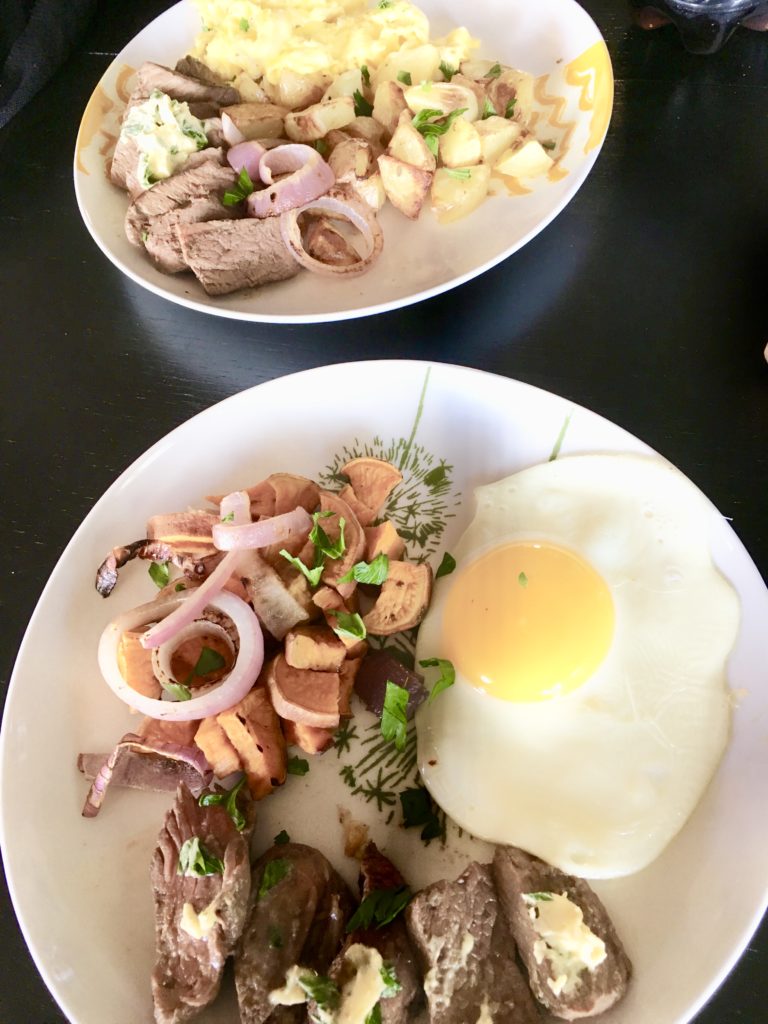 Lunch
We had a bigger breakfast, so my lunch was just my post-workout smoothie.  I don't know if you turmeric is making a big difference, but I'm going to keep eating it!
Snack
Happy hour, party of one.  I used my tray from this month's Popsugar Must Have box to carry my goodies upstairs where I was working.  Mini veggie and cheese plate with a blue cheese martini.
I recently became obsessed with blue cheese olive martinis.  I think it's the Chopin rye vodka.  So.  Good.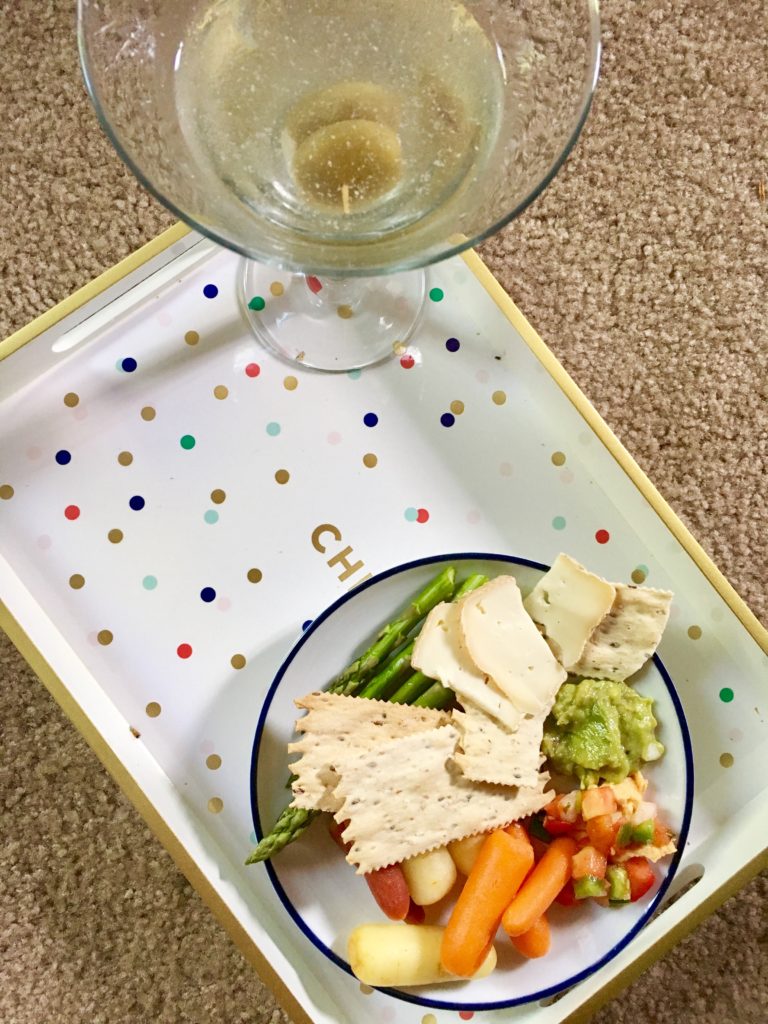 Dinner
Dinner was a homemade version of one of my favorites – nachos!  I did these quick and easy with help from Whole Foods.  I grilled some chicken while sautéing red bell peppers and onion, then piled it on the chips with canned beans and shredded cheese.  After a couple mins under the broiler, I topped it with pico de gallo and hatch chili guacamole.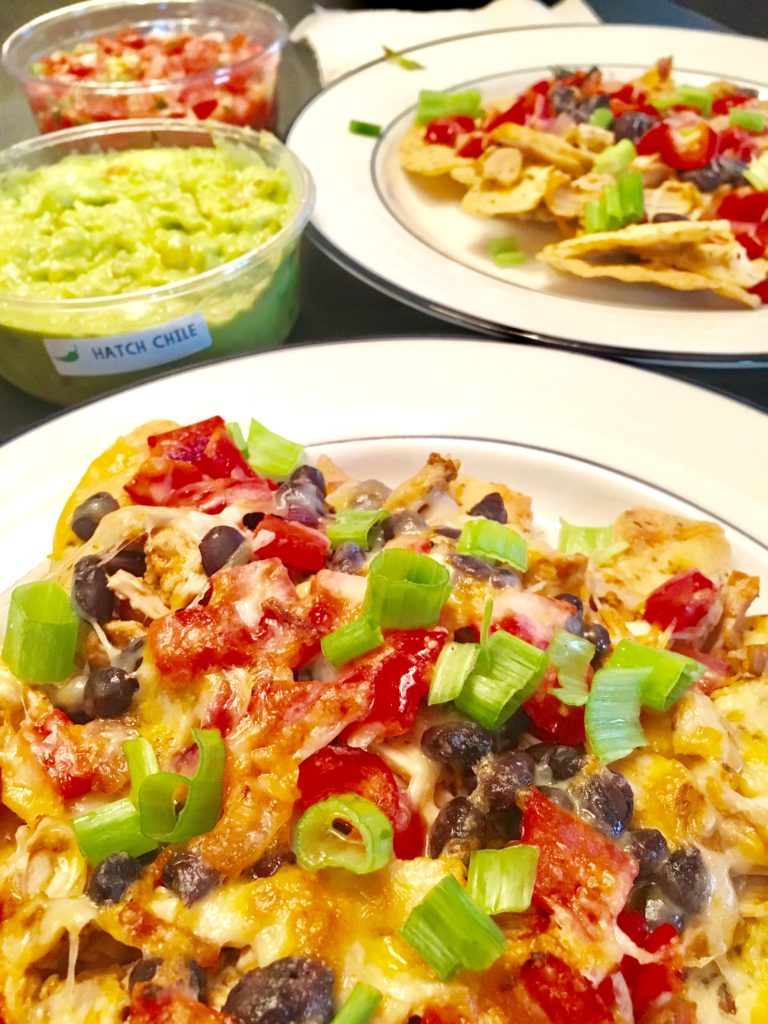 ---
I hope you enjoyed my day of self-sufficient post-surgery eats.  Be sure to link up to Jenn's WIAW baby below.
***
I'm back to physical torture therapy today.  Wish me luck.
Are you a steak and egg fan?
Do you like martinis?  I've come a long way since my college cosmo days! 😉