Going into this surgery, I wasn't sure what to expect.  People say "oh, it'll be over before you know it," but they fail to relay the insane amount of pain you're about to be in.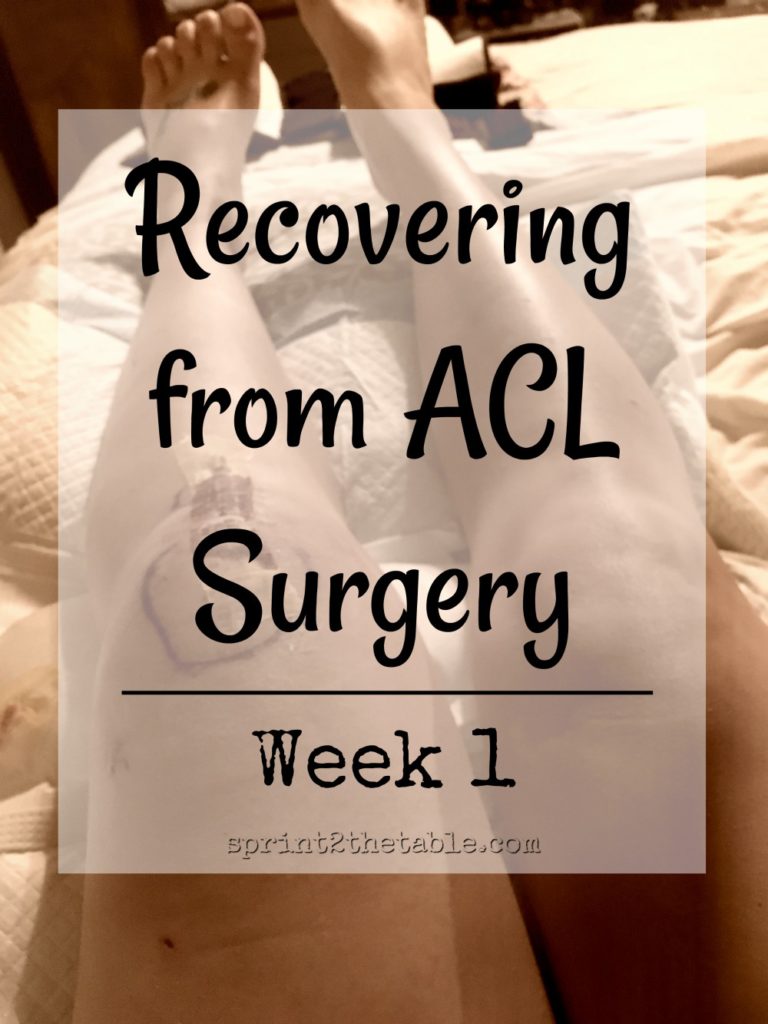 Let me back up, as I'm sure this differs based on the extent of the injury and the method.  I completely severed my ACL and meniscus about two months ago.  Due to my age (under 35) and my fitness level, the doctor suggested that I use my own tendon for the procedure.  Once that's decided, you have to choose whether you take the tendon from you hamstring or the patella.  He suggested using my patellar tendon because 1) I've torn my hamstring before, and 2) women tend to tear ACLs more frequently if they have weaker hams.  It was a no-brainer for me; I've built my hams pretty well, but I definitely didn't want to risk making it weaker!
Friday was surgery day.  I was the first patient of the day, which meant getting to the surgery center at 5:45 am for a 7 am procedure.  You can't eat after midnight, so of course I was starving.  You're not supposed to even have water… but I know I'm not a puker, so I had half a glass of water.  Shhhhh!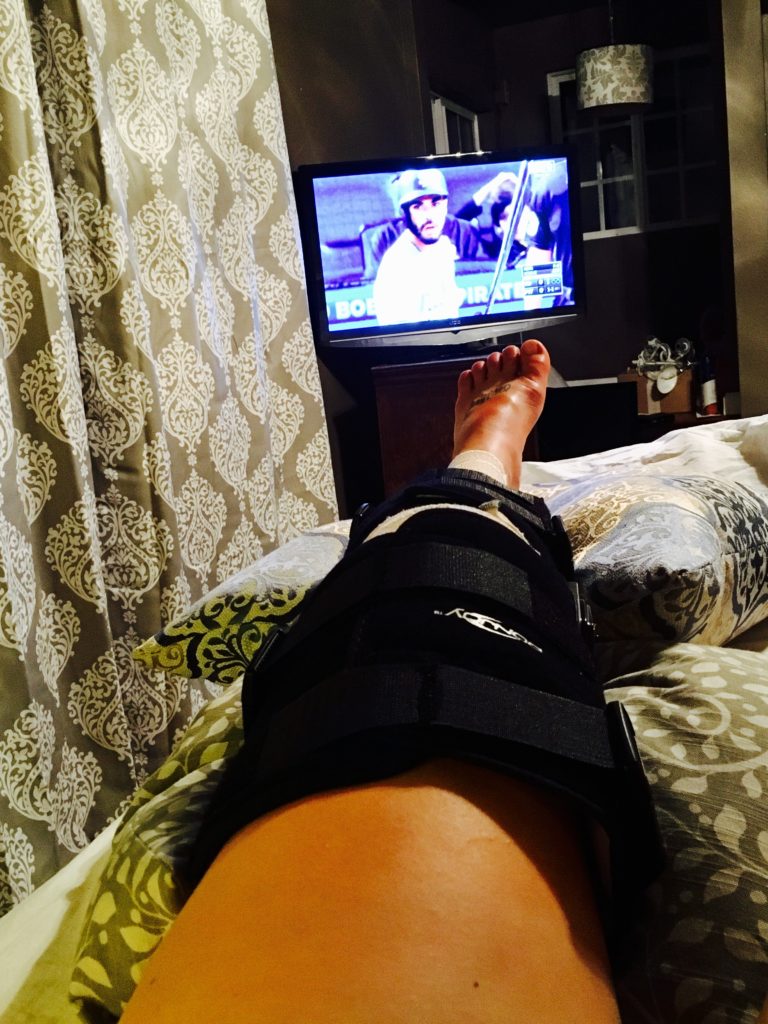 They take you in, show you to a recliner in a little private room, collect a urine sample, then give you a lovely gown and socks to wear.  Everyone came by to introduce themselves – from the nurse to the anesthesiologist and his assistant.  They confirmed the procedure and asked which knee it was (the left) about 100 times.  You can't be too careful!  I was glad to see my doctor before I went it too; he came by to draw a giant "L" on my left leg.
Then came the IV needle.  I have amazing veins.  Phlebotomists turn into vampires when they see the inside of my arm.   I've never had anyone try to put an IV in my forearm or my hand before though.  Apparently those veins have an inordinate amount of valves on them.  This just means it's basically impossible to put an IV in, and when she tried I almost crawled off the table.  Eventually she gave up and did the standard inside of the elbow, which didn't hurt at all.  Whatever.  I was about to get some general anesthesia, so what more could hurt… right?
After all that, it was time to go.  Vegas was escorted out to the main waiting room and I walked myself to the operating room.  I kind of liked that I got to walk in.  One last stroll for a while!
The last thing I remember is being introduced to the nurses, laying back, and oxygen being placed over my face.   I woke up in recovery, asking for Vegas.  The nurses assured me she could come back as soon as they got my pain under control.  It was about a 9 out of 10 and I was shaking violently.  I couldn't stop my teeth from chattering!  The rest is pretty fuzzy, but I know Vegas came back and held my hand.  They adjusted the meds until I could stop shaking, and eventually give me Percocet for the ride home.  The surgery itself took 1.5 hours, so I was out by 8:30 and headed home by 10.  Not bad!
I don't remember a while lot from that day except Vegas making me a smoothie bowl and scooting up the stairs on my butt to the bathroom.  That evening I guess the hospital meds had worn off, and the Norco they prescribed wasn't near as good.  The last trip up the stairs to the bathroom, there were tears streaming down my face.  I couldn't control it!  I don't think I've ever been in pain like that before.
Imagine someone driving a dull knife into your knee, twisting it and then pushing it in and out.  That's what it felt like for the first 3 days.  My leg felt like a piece of heavy lead.  Poor Vegas though.  I basically NEVER cry.  I'm sure she didn't know what to do.  She helped me as much as she could, and then got me to bed.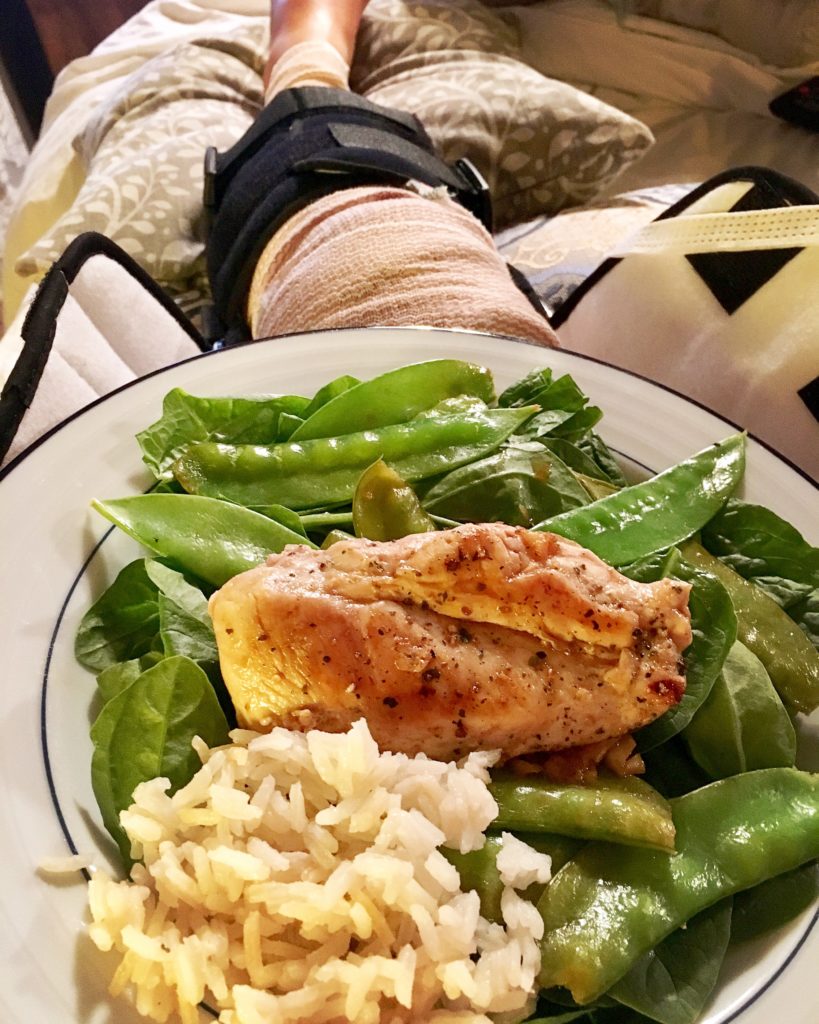 We ordered pizza, which arrived cold.  It's the first time in my life I've only eaten one piece.  So the above is actually what we ate for dinner on the second night (I was too pissed off about the pizza).  I wasn't kidding when I said I ordered more Hello Fresh meals for this surgery!  Vegas made us the Sweet-as-Honey Chicken with rice and snow peas.  I'm not crazy about rice, so she added spinach to mine.  It was delicious, and Vegas reported back that it was really easy to make. The review and $30 discount code are on my blog post. That post was paid, but I paid for this shipment all on my own.  Definitely recommended for busier weeks.  Or if you're having surgery.
I had to pee a lot because I tried to drink more water to accompany all of the pills.  I'm pretty sure I took 10 Norcos in as many hours.  I'd wake up, take one, and pass back out.  MISERY.
They problem with having the patella tendon taken, is that I can't tighten my quad at all.  I can't lift my leg.  I can't even slide out of bed without excruciating pain.  Did I mention I have a pretty good pain tolerance?  Vegas has been my hero.  She basically holds my leg so I can totally relax my quad while getting in and out of bed.  Even at 3 am.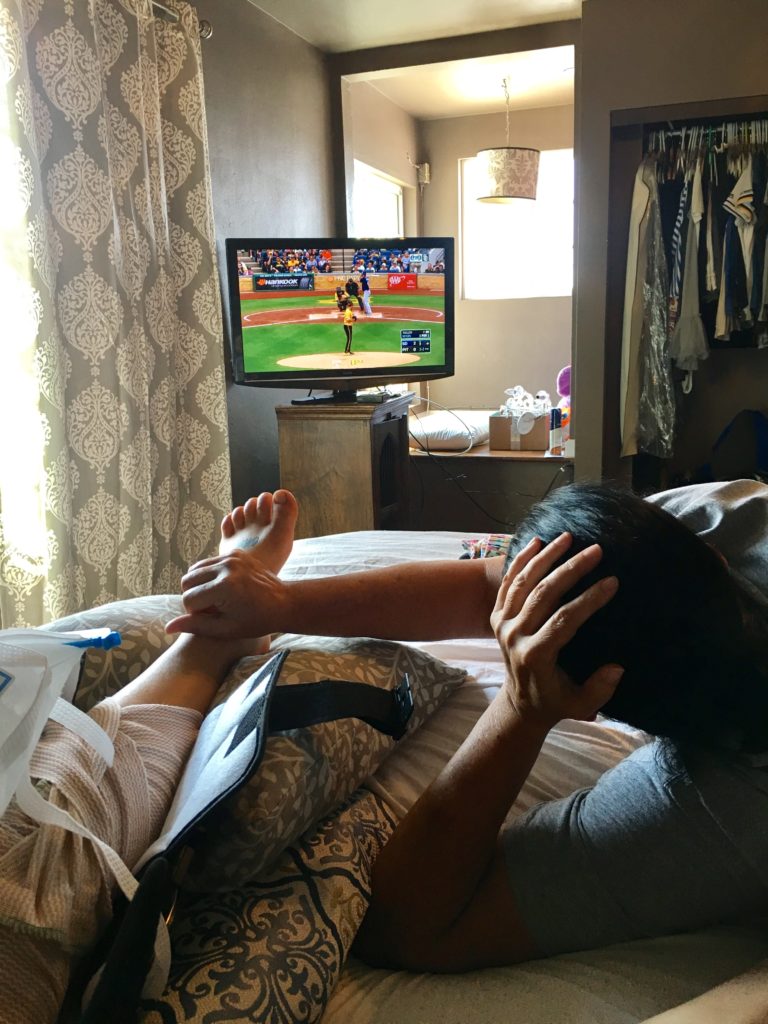 Speaking of the bathroom, the super fun part about all of this is that pain meds constipate you.  So not only can I not move, I have a poop baby the size of a watermelon.  TMI?  I'm so far past caring… I can't even take a laxative because it takes like 10 minutes to get to the bathroom.  That would be a tragic moment, one that I'm sure Vegas would never let me live down!
At least I had the surgery done on a Friday.  I didn't shower until Monday afternoon.  Still haven't gotten dressed at all.  Vegas has brought me every meal (and several a couple of glasses of wine).
As of the time of writing this Tuesday night (4 days post-op), I feel a little better.  I at least smell better!  Friday I'll go back for a check up with the doctor, and then I'm on to PT.  Hoping to be fully functional again within 6 months.  Which is when they say I should do the other one.  Argh.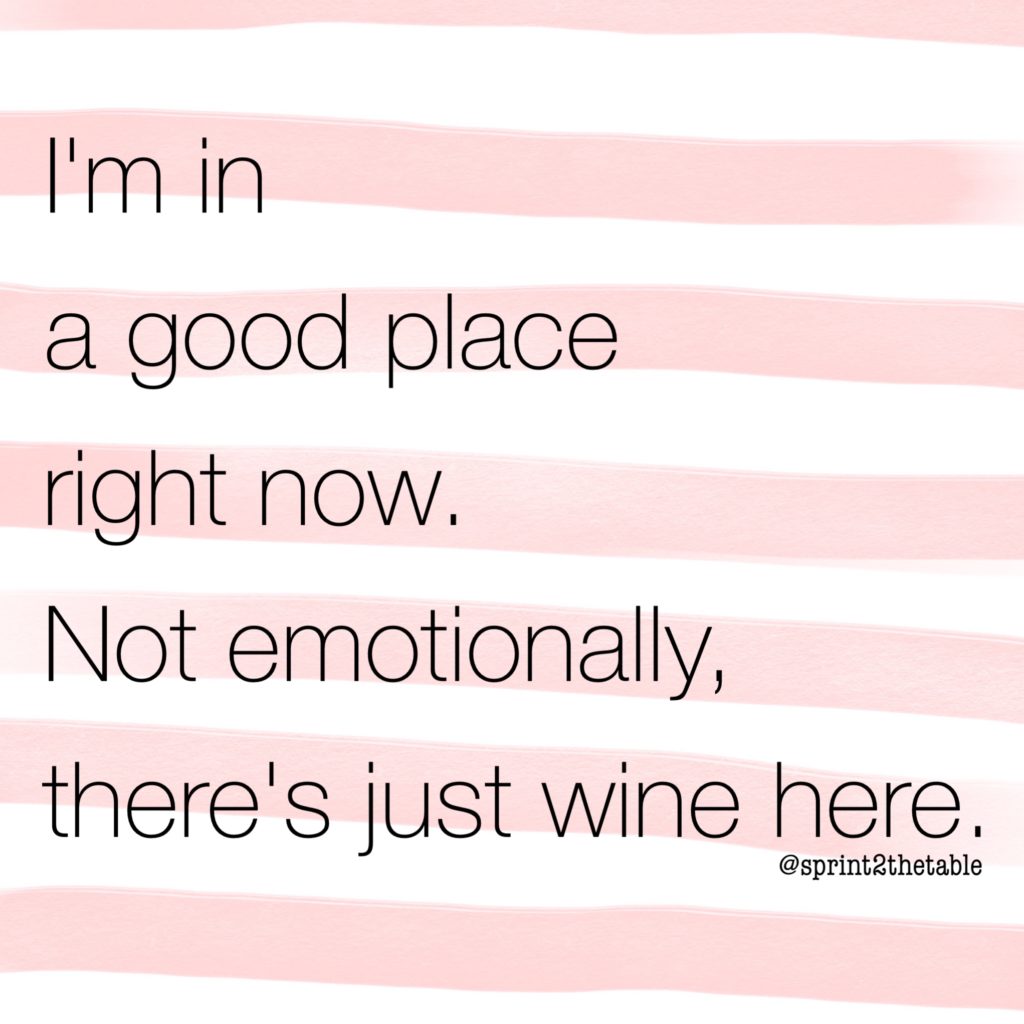 At least we have wine.
---
I hope you enjoyed my janky day of post-surgery eats.  Follow along on IG for more – Vegas is doing a great job!  Be sure to link up to Jenn's WIAW baby below.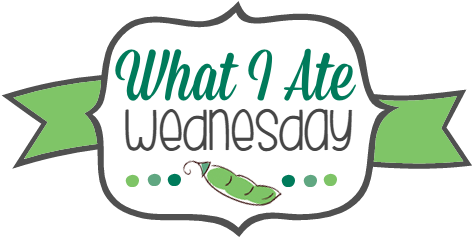 ***
Knowing what I know now… I may have chosen the cadaver tendon.  We'll see in a few weeks though.
Have you ever had surgery?  This is way worse than getting my boobs done!
How are you with blood?  I made a conscious effort not to post the worst pics.