A month into recovery from ACL surgery and I'm walking like a boss!  A boss that limps, but a boss nonetheless.  I've been released from the brace and I wan ride a stationary bike!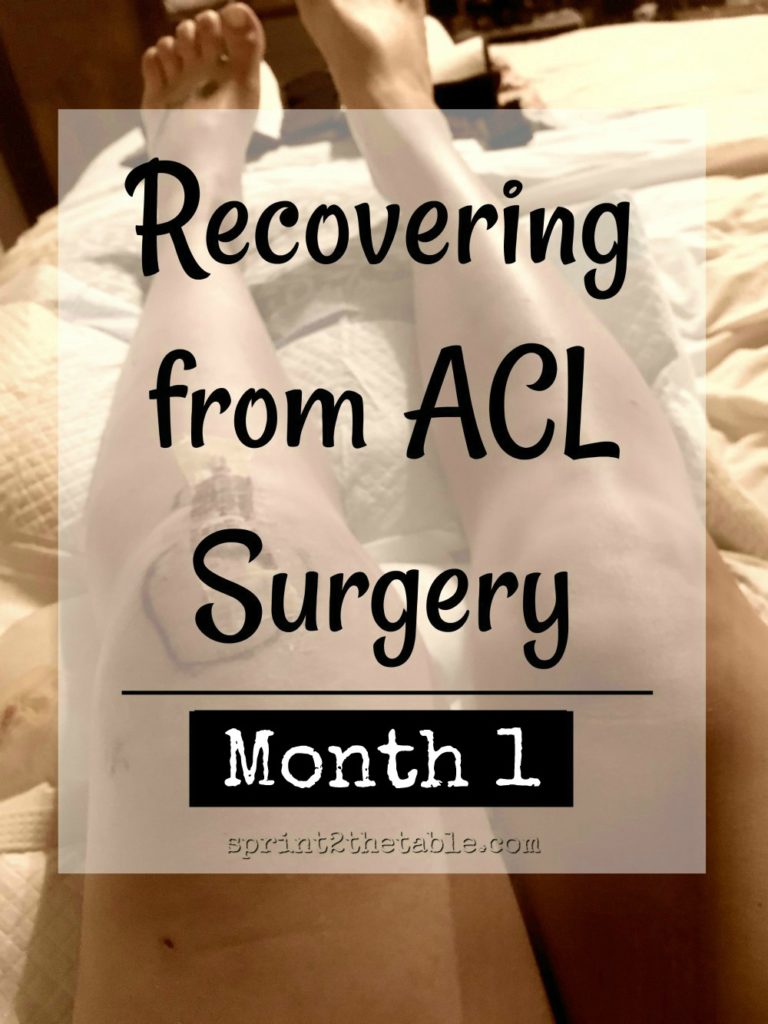 Last week I had my one month post-ACL surgery check up with my doctor.  He was impressed with my progress and told me I heal faster than most people he's seen.  I'm attributing it to the gelatin-collagen powder I take every day.  😉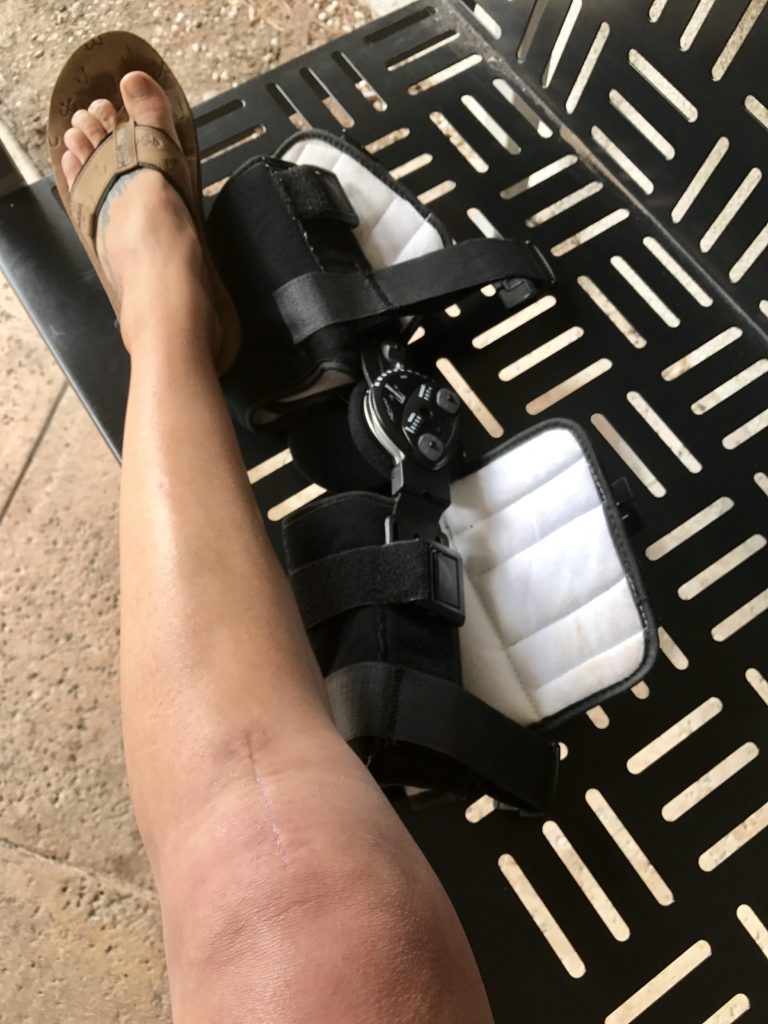 I'm really pumped to be out of the leg brace.  I do have to wear it at the gym because lifting weights requires a bit of extra stability.  Outside of that, I'm free to walk around as I wish!  On Monday, I hit 10,000 steps for the first time since surgery.
Today's #WIAW post is from our trip to Valle de Guadalupe this weekend, where I wandered about free of the brace.
Breakfast
I never travel without apple cider vinegar and BCAAs.  I can't wake up without my morning cocktail!
We avoided breakfast at our B&B because the day before we were attacked by bees in their lovely outdoor dining space.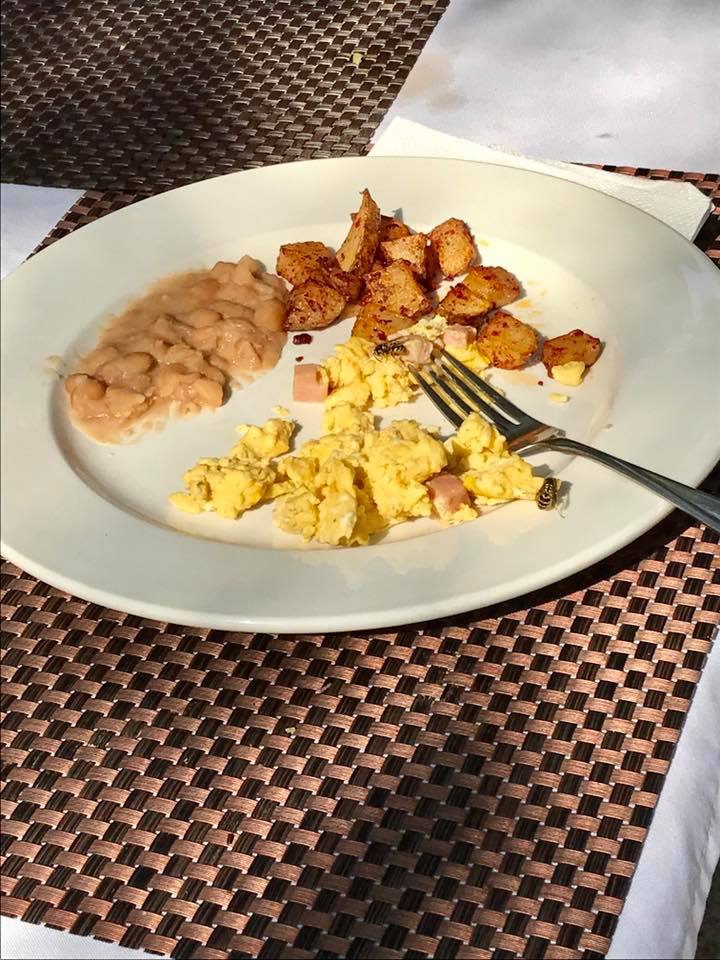 Lunch
We waited an HOUR AND A HALF for lunch… but it was worth it.  La Cocina de Doña Esthela was named the "Tastiest Breakfast in the World" in 2015.  It lived up to the hype.  It won the honor based on it's Machaca dish – a delicious pile of dehydrated, shredded and fried meat.
To get there, you turn off of the paved road and down a sketchy, rocky dirt road.  You think Google Maps has lead you astray until you come upon a line of cars parked on the side of the road.  Once you park and walk to the entrance, there are throngs of people waiting.  There's a little snack bar, a petting zoo (?!), and several vendors to keep you entertained.
After being seated, you're given a plate of fried tortilla chips, the most amazing salsa ever, and a bowl of fresh, salty queso made from the milk of the family cow.  Literally the cows from the petting zoo… that's some fresh cheese.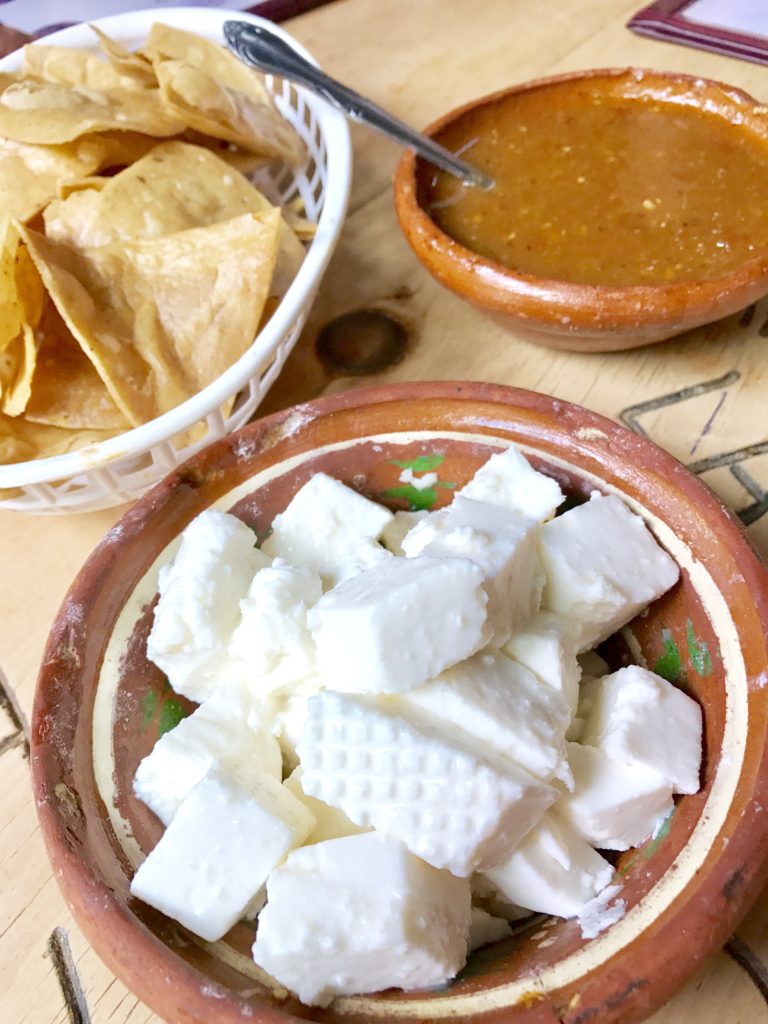 We wanted refills, but thank god they never offered.  The meals were MASSIVE.  Our band of 5 savored freshly squeezed orange juice (the pigs in the petting zoo were chowing down on the rinds) and coffee to start, all while watching two women painstakingly making tortillas on the hot stove in front of us.  Did I mention it was probably 90 degrees that day?  And there's no such thing as A/C in Mexico?
The tortillas were scooped off the grill and delivered to us in a basket, covered in a towel that was hand sewn with Doña Esthela's name.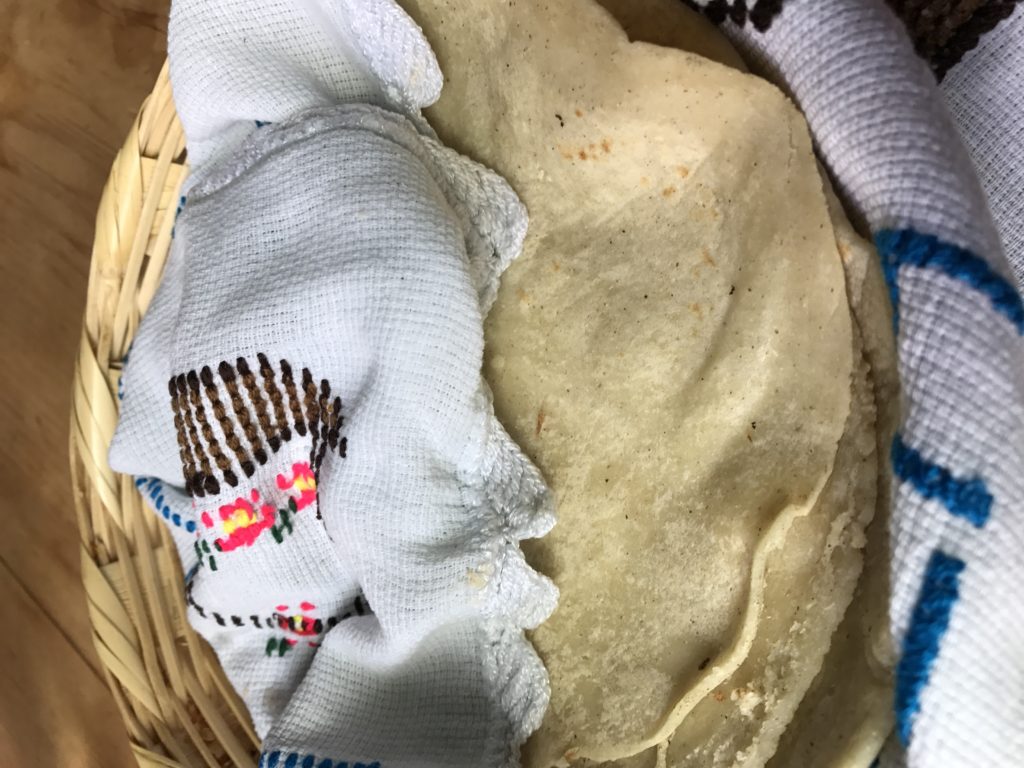 Then the food arrived.  Machaca scramble for Vegas, the combo machaca and chorizo with eggs for me.  Everything comes with fantastically smooth frijoles puercos, which is basically refried beans amplified by pork lard.   I don't even lime refried beans but I had to force myself to stop eating them before my stomach burst.
As we completed our meals, Doña Esthela herself came over to our table asking if we needed boxes and inquiring about our meal.  She's clearly something of a local celebrity, so it was especially cool to see her working the floors with her staff (who were all handling the Sunday crowd like bosses).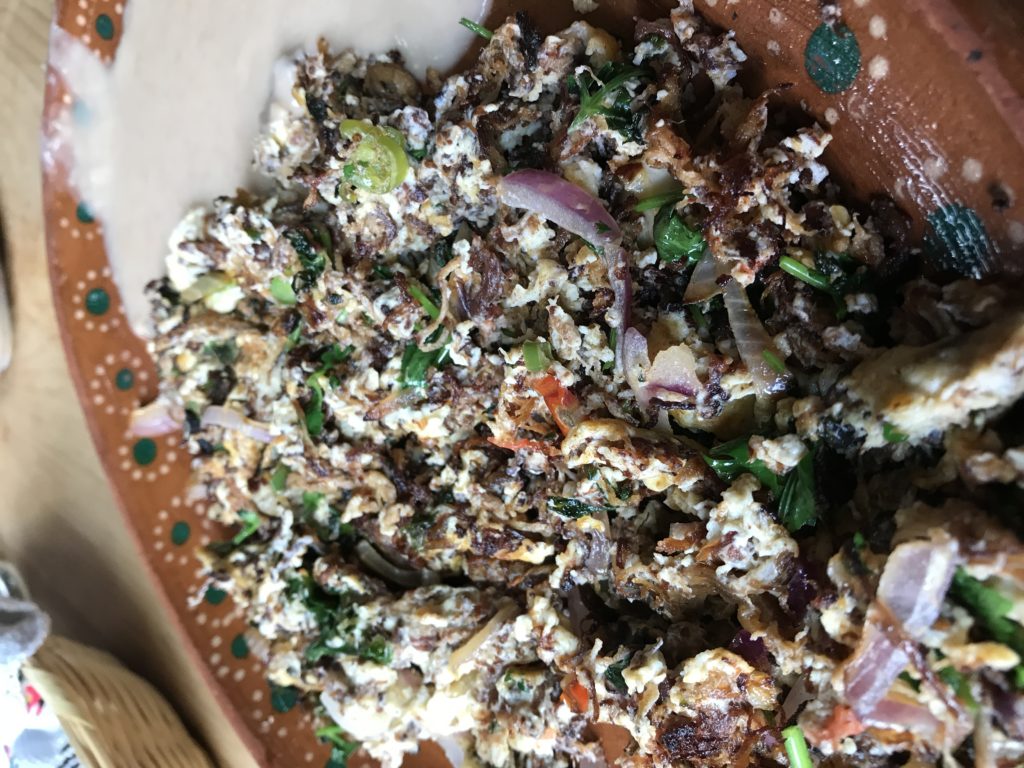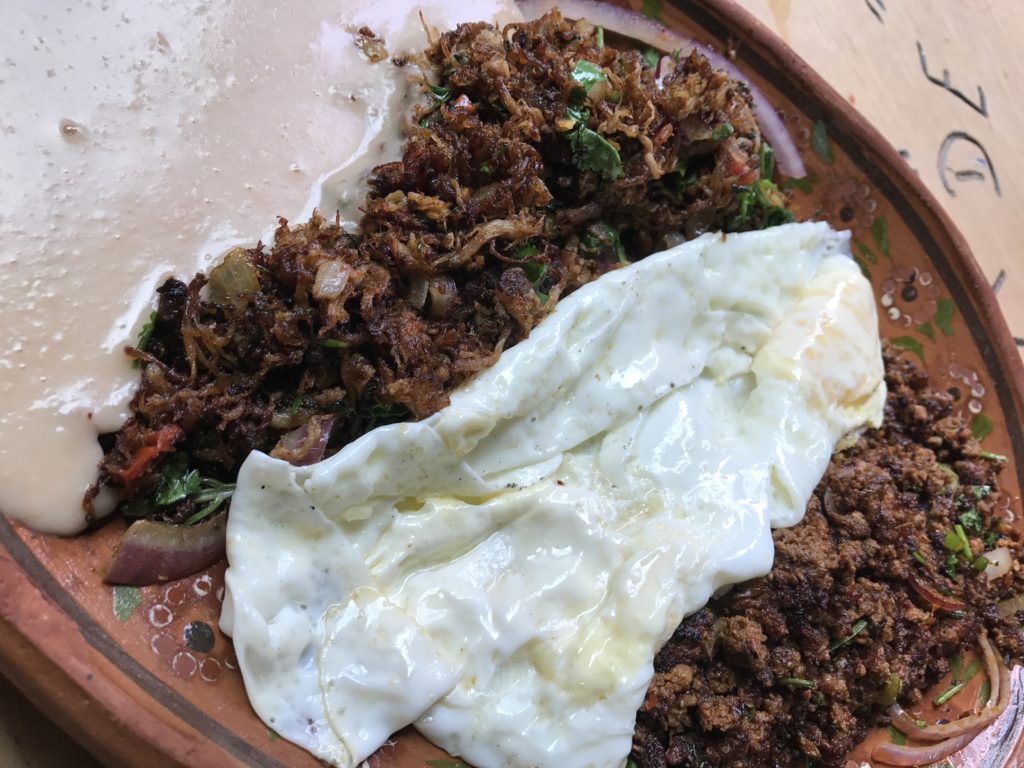 Snack
We ate Takis in the car.  I didn't take a pic, but it was a mix of the regular and the Fuego.  The Fuego is, in fact, fuego.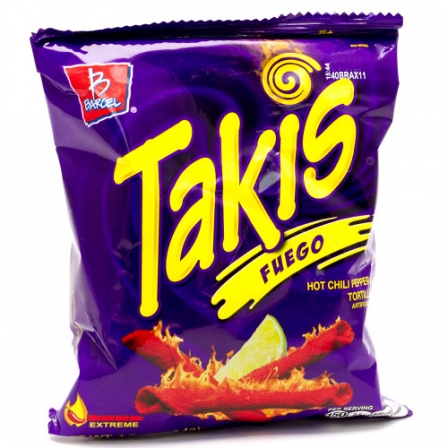 Dinner
We were exhausted from the drive time and the 2 hour wait to re-enter the States.  Not to mention still full from lunch and Takis.  Dinner was water and a face plant into bed.
---
I hope you enjoyed my day of self-sufficient post-surgery eats.  Be sure to link up to Jenn's WIAW baby below.


***
I'm in Vegas this week.  Send sleep.
Have you ever been to Mexico?  Something about being able to drive across the border is so cool. 
Have you ever had Takis?  Try it!!!