Why does Friday seems SO far away on a short week?
Especially when you have Friday off too.
Vegas and I are camping all weekend in the RV.  It's the annual OTL tournament in San Diego, so we'll be with hundreds of our closest friends on an island playing ball.  It's an insane tradition here, and we're happy to adopt it!
As such, I have nothing creative for you to make today.  However, I did compile another random list of things that are awesome this week.
1. Adele Wine Pairings
This article, 11 Wines to Drink While Crying to Adele's New Album, is brilliant.  The tasting notes, the gifs…  I'm a little ashamed I didn't think of this first.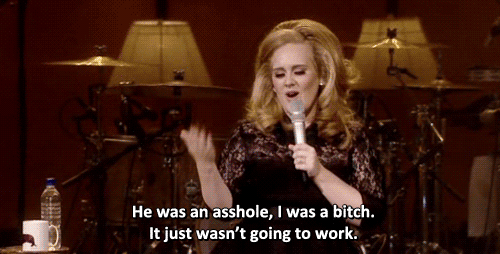 …