I'm the most competitive person I know.
With the exception of Vegas.
As women, it seems we often have a hard time with competition.  We're too worried about being nice, well-liked, feminine… it reminds me of a quote I read long ago that went something like: Why is a woman a bitch and man is strong?
One of the most competitive women I've ever seen died yesterday at 64, just 5 years after being diagnosed with Alzheimer's Disease.  She even coached and won the year she was diagnosed.  That's something I loved about Pat Summitt.  She wasn't afraid of being competitive and fighting to win.  She knew that competitive drive is what makes you great.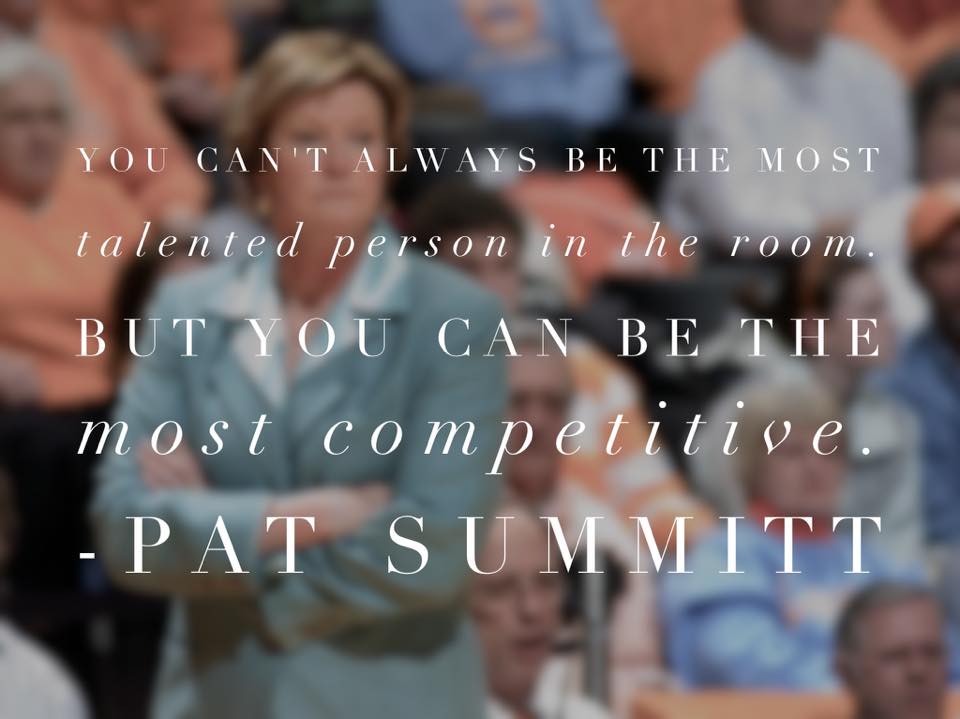 …