This is the fastest #strangebutgood post I've ever done.
Goal: Under 10 mins.
The clock has started.  I'm sitting in a parking lot in Las Vegas waiting on Vegas.  If you don't think today's recipe is strange, the writing circumstances certainly are!
We've been having to leave the house early lately.  I'm not someone who can eat first thing.  First I need my morning cocktail, coffee, and a trip to the bathroom (if you know what I mean).  When we have to leave in a rush, I make my breakfast to-go so I have time for my routine and eat comfortably.  We left for Vegas early yesterday, so I made this Peanut Butter Apple Pie Yogurt for the road.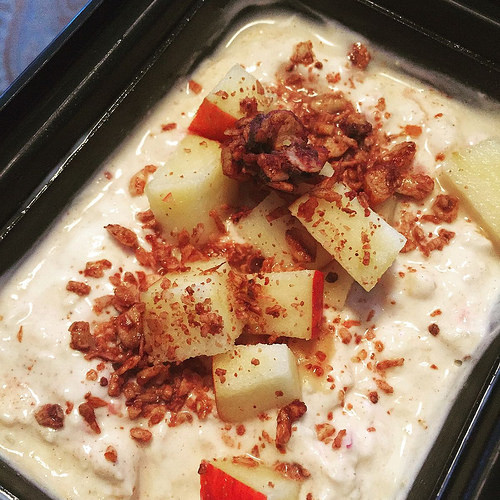 …