If there's ever a time to let your freak-flag fly*, it's Halloween.
*Assuming you ever bother to hide it.
This Halloween I'm letting my flag fly in full-on Rocky Horror fashion.  Complete with a costume I cannot believe I'm actually going to leave the house in.
In lieu of a new recipe this week, I thought it appropriate to round up some of my favorite not-so-normal recipes.  Translation: I got busy and haven't taken pics of anything I've made.  Or made much, for that matter.
Pumpkin itself isn't all that strange, but I'm willing to bet most of you have never roasted your own.  They're delicious – 100x better than the canned stuff.  I don't do it all the time… because patience… but you owe it to yourself to do it at least once this fall.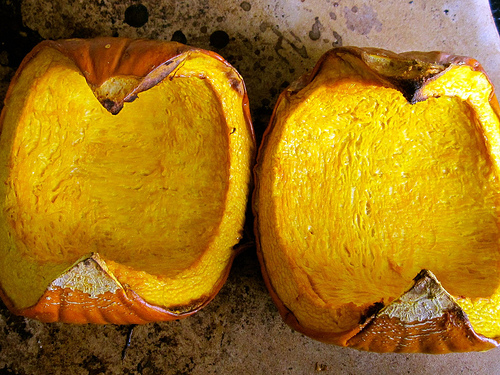 …