Quinoa is one of the easiest things I never make.
Maybe it's not strange enough?
After complaining about the lack of fresh tabbouleh available in restaurants, it was brought to my attention that I could just make my own.  Thank you, Captain Obvious.
Traditional tabbouleh uses bulgur, but I'm not traditional.  I use quinoa for the added protein.  And because that's what was in my pantry. 😉
I really loved the bright lemon in this.  It compliments the parsley perfectly and helps make this salad last several days in the fridge.  It also nicely complimented the sea bass I ate it with.
One of the reasons I had not made tabbouleh before was the overwhelming thought of mincing that much parsley.  Then I remembered my kitchen shears.
Best short cut ever.  In fact, I even cut the onion with them!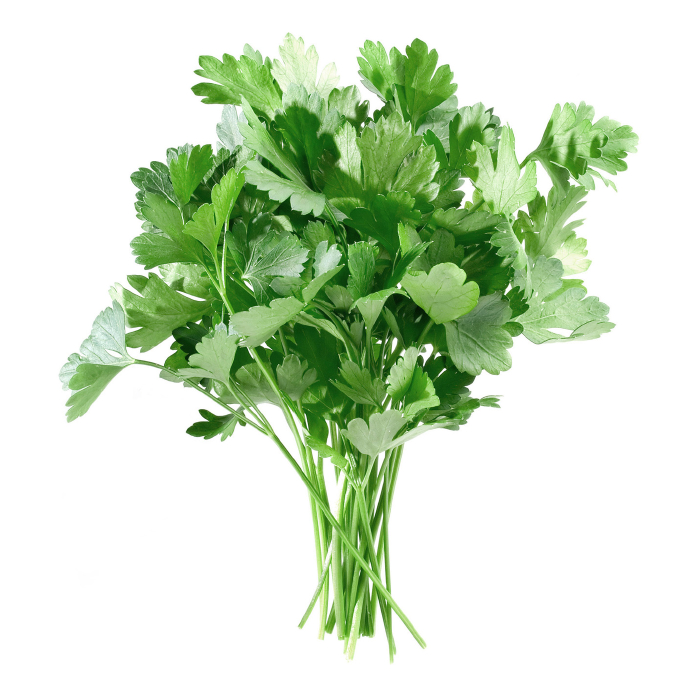 This dish is a fantastic way to get more parsley in your diet.  Why should you eat more?  I'll tell you…
Parsley Benefits:
Rich in Vitamin C,  B 12, K and A (good for immune system, bones, and nervous system)
Acts as a diuretic, helping flush out excess fluid
Can help control your blood pressure due to the folic acid content
Rich in luteolin, which eradicates free radicals, promotes carbohydrate metabolism,  and is an anti-inflammatory
May impede growth of cancerous tumors.


---
Quinoa Tabbouleh Salad
1 C cooked quinoa
1 large bunch fresh parsley, minced
1 medium tomato, chopped
1 small cucumber, diced
1/4 C red onion, diced
Juice of 1 lemon
1/2 tsp pepper
1/2 tsp red pepper flakes
1/4 tsp ground garlic
In a large bowl, toss together parsley, chopped tomato, cucumber, onion, lemon juice, and seasonings.
Add chilled quinoa to bowl and mix together.  Adjust seasoning to taste.
Makes 4 servings.
***
It's also a great way to use those massive bunches they sell.  Who can eat all that so fast?! 
Do you eat much parsley?  Tabbouleh?
What's your favorite herb?  Keep it legal (in most states 😉 )…