The Bachelorette had a great time.  We even were graced with the presence of the token interpretive dancer.
Normal people sleep off a Bachelorette party.  Normal people may go to brunch, eat pancakes, and drink a little hair of the dog mimosa.
I, on the other hand, eat a Zucchini-Banana Muffin, get inspired by fellow-bloggers (thanks, Tina!), and write up a new work out.
I'm a glutton for punishment, my friends.
Killer (read: awesome) work outs get me excited.
New shoes also get me pumped.  Running shoes, heels, flip flops… doesn't matter.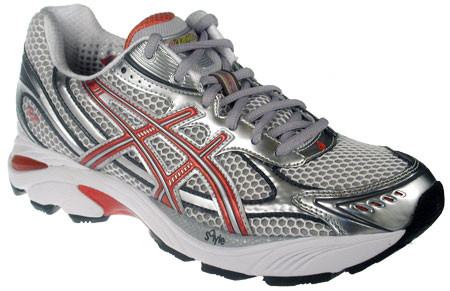 Here's the Post-Party Workout:
Round 1

:
20 reps of each (except squats)
Bicep curls
Tricep skull crushers
Bench leg lifts
30-seconds quick squats
*** Sprint 0.3 miles***
Round 2:
3 sets, 12 reps each
Bent over barbell row
Wide grip lat pull-down
Seated row
Straight arm lat pull-down
*** Sprint 0.3 miles***
Round 3:
3 sets, 12 reps each
Alternating dumbbell curls (rotating wrists in as lifting)
Bicep curls
Hammer curls (last set until exhaustion)
*** Sprint 0.5 miles***
Round 4:
Stability ball roll outs (20)
Stability ball crunches (30)
Crunches with medicine call (50)
Alternating lunges with lat raise (20 total)
Side plank twists (12 on each side)
Decline crunch (50)
Side plank with leg lift (1 min each side)
Worth. It.
________________________________________________________________________________
Party like a rockstar.  Workout like a rockstar.  Eat a well-deserved a rockstar lunch.
Thankfully, 101 Cookbooks just posted an irresistible-looking Quesadilla.
(Side note: everything on 101 Cookbooks is basically brilliant.)
So here's my version.  With a TON of local ingredients.
It was good.  Real good.
 ________________________________________________________________________________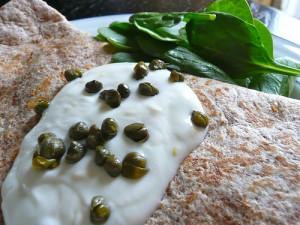 Qu-egg-sadilla
1 T lime zest
1/4 C Greek yogurt
2 T capers
Splash of habanero-infused EVOO (regular is fine too!)
1 egg
S+P, to taste
1 tortilla
1 T pimento cheese
1 C fresh spinach
Mix together lime zest and Greek yogurt (Atlanta Farm Fresh is my Greek-style of choice) in a small bowl.  Set aside.
Rinse capers and pan fry them over medium-high heat in a small splash of oil (I used Sweetwater Growers' habanero-infused) until just wrinkling.  Remove from pan and set aside on paper towel to cool a bit.
Beat the egg a in a small bowl.  Beat the egg with a little water (water makes it more fluffy than milk!) and S+P, to taste.
Spread pimento cheese (I used my new fav American Gra-frutti) on tortilla.
Add a splash of EVOO to small skillet, heating over medium heat.  Add egg mixture to skillet.  Do not touch until bottom sets, ~20-25 secs.  Top the eggs with spinach, then place tortilla (I used a Rudi's spelt tortilla) on top of egg and spinach.  The top of the egg will still be a bit runny, so it should attach itself to the tortilla/spinach as it sets.  
Wait another 20-25 secs (until egg has set enough not to run), and flip.  Fold tortilla in half, and cook each side a bit longer until outside of tortilla is nicely browned.
Place tortilla on a plate, top with yogurt mixture, capers, and freshly ground pepper.
***
Do you read other blogs to get motivated for a workout?  
What are your favorites?