♪ Purple hair, purple hair… ♫
The Prince tribute was just a coincidence.
Remember the mermaid hair?  I think Im even more obsessed with this color.
I cannot pass a mirror without staring.  Vegas keeps saying "did you know your hair is purple?!" and "I married a unicorn!"  She loves it.  I think.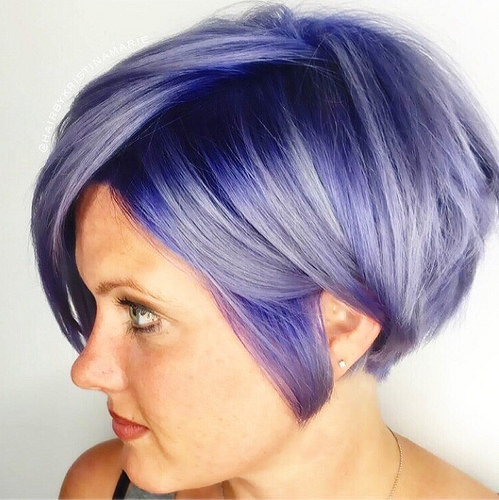 In other news, we moved.  Half a mile down the street.  In case you were wondering, moving doesn't suck any less.  We took 4 days and god-knows-how-many truck loads of stuff.  One day I did 25,000 steps… all weighted down.  And at least 10,000 of that was stairs.  There isn't one piece of my body that doesn't hurt.
Current scene post-move.  Wine was required.  Lots of it.
---
Here's my day of new home eats.  Read on and link up to Jenn's WIAW baby at the bottom!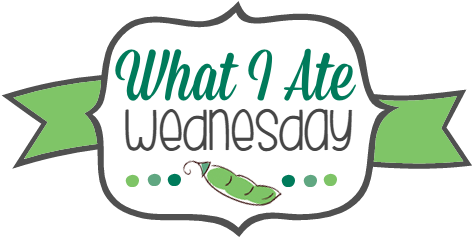 ---
Breakfast:
The usual morning cocktail followed by the matcha sludge.
I made us eggs sautéed with asparagus, shallots, and brie.  Side of toast with jelly from Vegas' mom.
Lunch:
I escaped the land of boxes to meet Nicole for a peaceful lunch at Trilogy.  It's a vegan cafe and yoga studio.  We sat on a roof top patio in the sunshine watching people do arial yoga.  It doesn't get more California than that!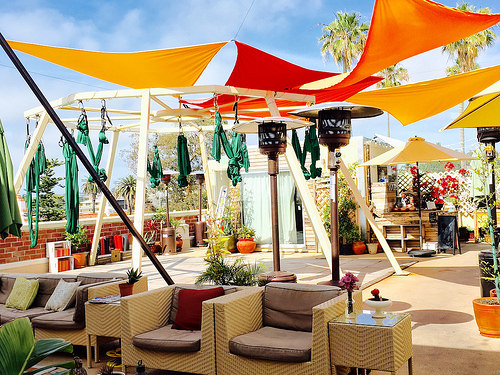 Nicole had the acaí bowl and I had the "Wrap of Zen."
After moving, being wrapped in zen sounded perfect.
Snack:
Quest Bar – Cookies & Cream (one of my top 5 flavors).
Dinner:
Cinco de Mayo Week Taco Tuesday!  We have basically no groceries, so I made the Easiest Tacos Ever again.  Thankyouverymuch Sizzlefish. 
---

***
I swear I'll get back to more regular posting… the #strangebutgood recipe I promised last week will be up (along with the link up) this week.  Really.
What's the furtherest you've ever moved?  Shortest?
Have you ever tried arial yoga?  I'm curious now!