Hello love Muffins…
I must confess, I love muffins.
Great for a quick breakfast, I often make a dozen of these Pumpkin Zucchini Muffins and keep them in the freezer.  All you need to do is pop them in the microwave for 30 seconds and run out the door.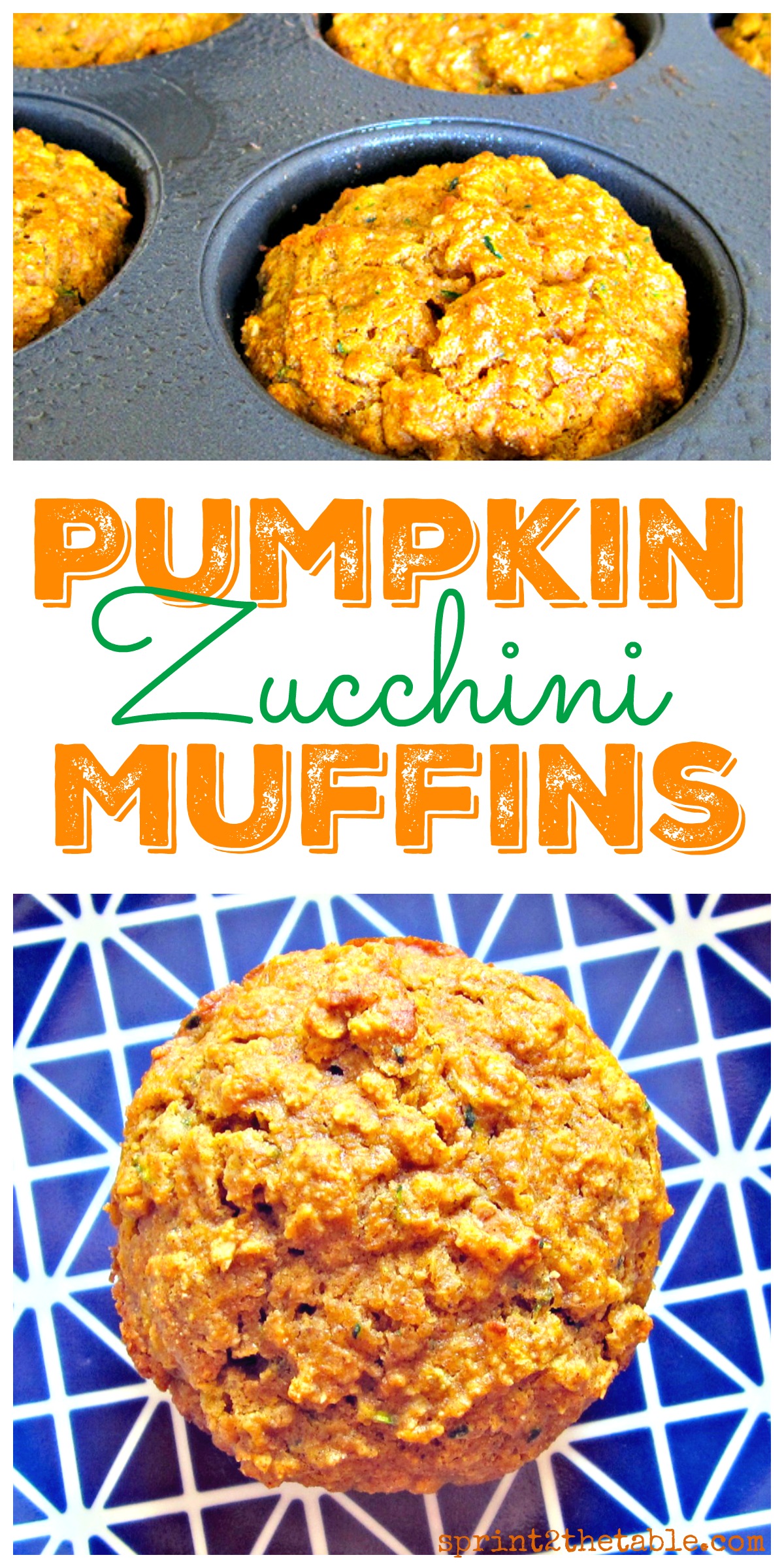 One of my standards has been a 92 Calorie Zucchini Protein Muffin, but this week I made a new favorite: Pumpkin Zucchini Muffins.
The zucchini and the pumpkin puree make this super-moist pumpkin bread-esque breakfast muffin.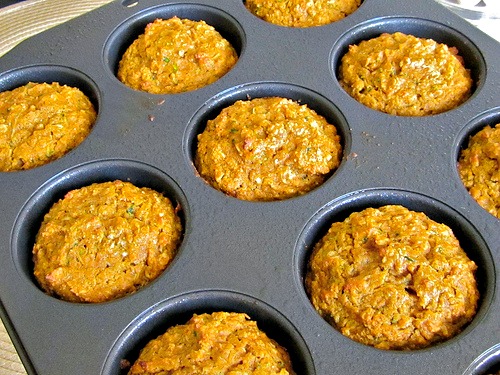 Muffins for breakfast are usually more of a "treat" food for me because they are SO high in sugar.
If I eat a lot of sugar for breakfast, I crash hard a few hours later at work.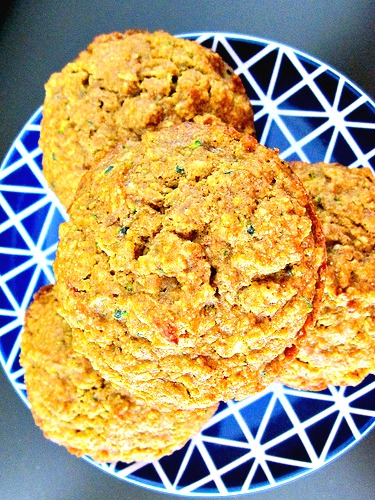 These muffins are a different story.  I have been experimenting with xylitol and managed to get the sugar content down to only 5g!  Xylitol is a naturally-occurring sugar substitute derived from berries, mushrooms, and other fruits.
Xylitol can be hard to find – I stumbled upon it by accident while checking out a new (to me) natural foods store.  I recommend ordering it online if you can't find it at a local store.  It's well-worth the shipping/extra effort because it doesn't have that fake taste so many other sugar replacers have.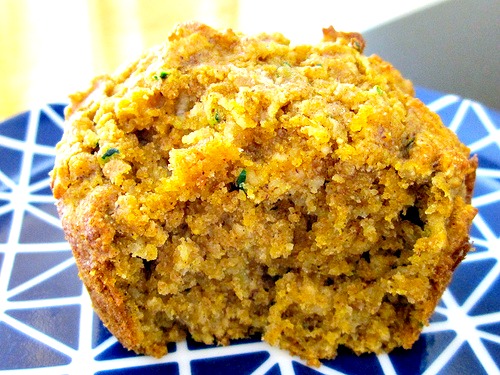 While there is some sweetener, these muffins aren't super sweet.  If you like a sugary breakfast muffin, try adding a few dates to the mix.
---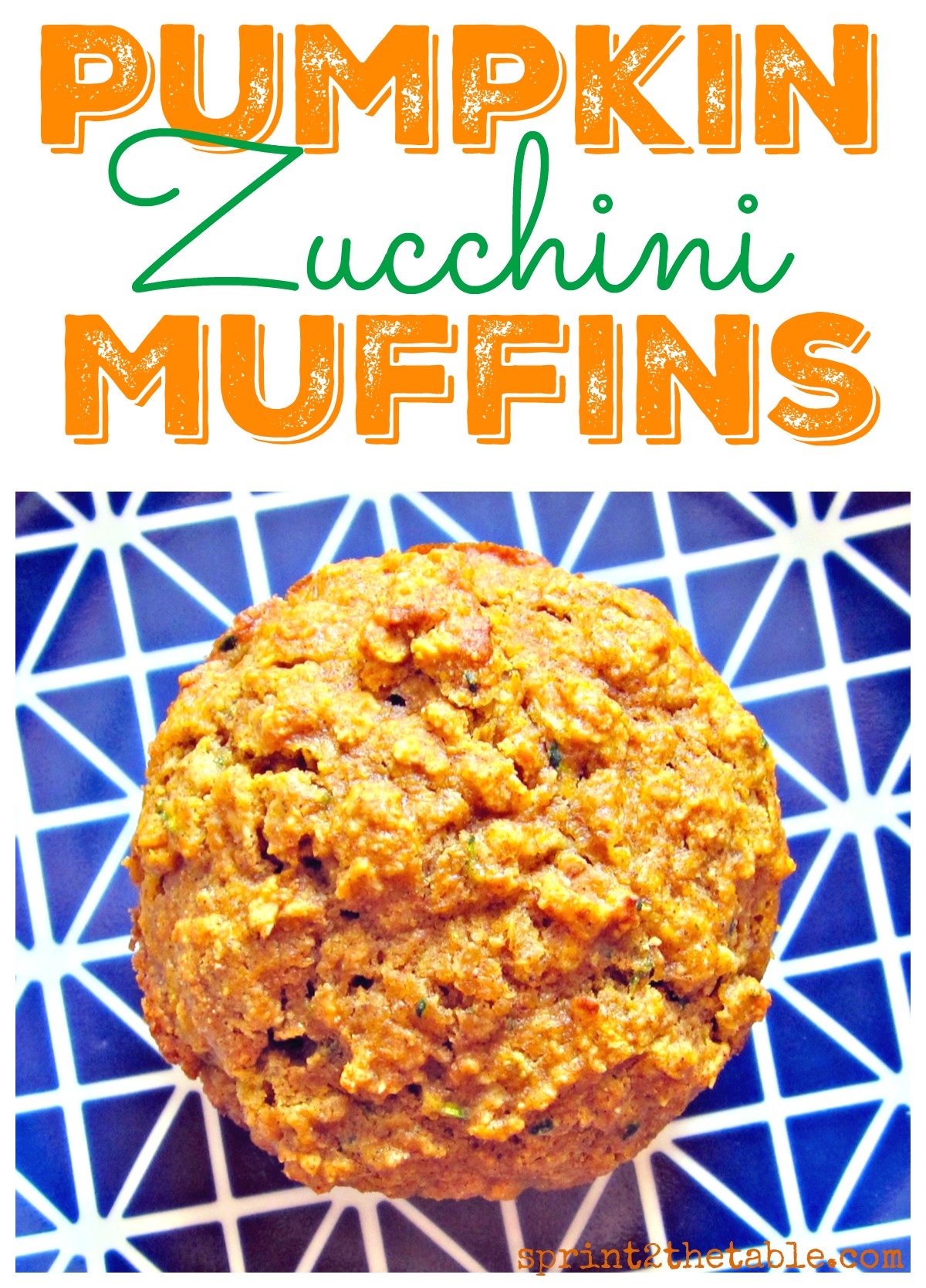 Pumpkin Zucchini Muffins
1 C whole grain pastry flour
1/2 C spelt flour (or protein powder)*
1 C quick-cooking oats
2 tsp baking soda
1 tsp baking powder
1/4 tsp salt
1 1/2 tsp cinnamon
1/2 tsp ginger
1/2 tsp nutmeg
3/4 C

Xylitol

(or your favorite sweetener)
1/4 C brown sugar, packed 
1/3 C unsweetened vanilla coconut milk (the kind in the carton)
1 egg (or flax egg)
1 C pumpkin puree
1/3 C coconut oil
1 C grated zucchini (1 medium)
Preheat oven to 375 degrees.  Grease 12-muffin tin with cooking spray.
In a large bowl mix dry ingredients together.
In medium bowl mix together milk, egg, and pumpkin.  Add oil, stirring quickly so it doesn't solidify.
Add wet ingredients to dry, stirring until just combined.  Mix in zucchini.
Divide evenly among tins and bake for 20 mins.
Notes:
If you don't have spelt flour, you could use protein powder.  I like

Growing Naturals

.
You can replace the xylitol with white sugar or another sugar replacer.
The coconut milk can be replaced with regular milk or another milk-like substance.  If you don't use vanilla-flavored, add a teaspoon of vanilla to the wet ingredient mix.
Use a flax egg to makes these vegan.
Approximate Nutritionals (for 1 muffin): 150 calories, 7.5g fat, 18.9g carbohydrates, 2.2g fiber, 5.3g sugar, 2.9g protein. 
***
Xylitol bonus: it's good for your teeth! 
Do you use sugar replacers?
What's your favorite breakfast muffin?