These Spiced Pumpkin Protein Pancakes are full of protein and packed with warming fall flavor.  They're the perfect healthy, gluten-free breakfast for chilly mornings!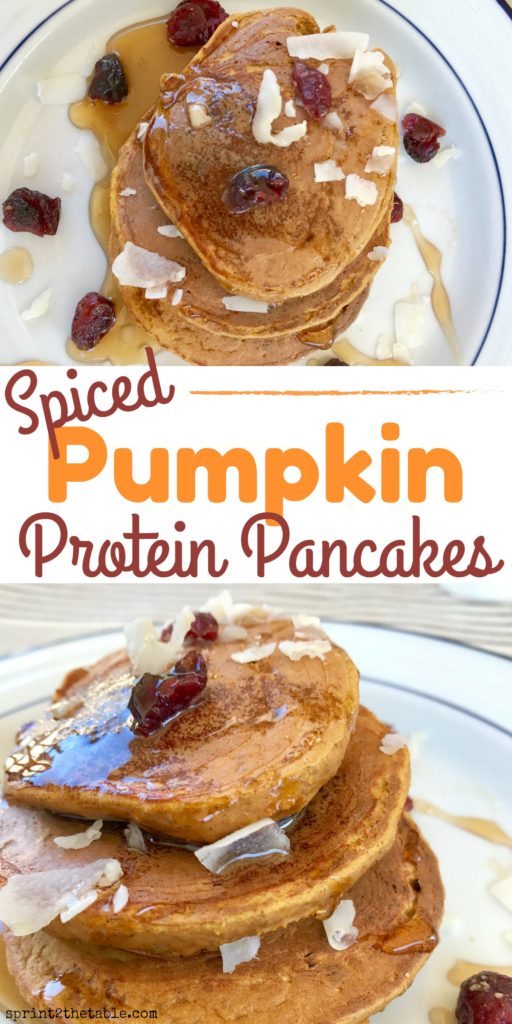 I try really, really hard not to be basic.  Pumpkin is good, but I don't get down with pumpkin lip balm, cereal, creamer… I've never even had a PSL!  No judgement if you have, it's just not my thing.  I do, however, like to cook with pumpkin.  It's why I bought the Oreos a couple years ago.  These Peanut Butter Pumpkin Oreo Blondies were delicious AF.
These Spiced Pumpkin Protein Pancakes go in the delicious AF category.  In fact, they might be the best pumpkin protein pancakes ever.  I say *might* because – let's be real.  I have yet to try every pumpkin protein pancake in the world.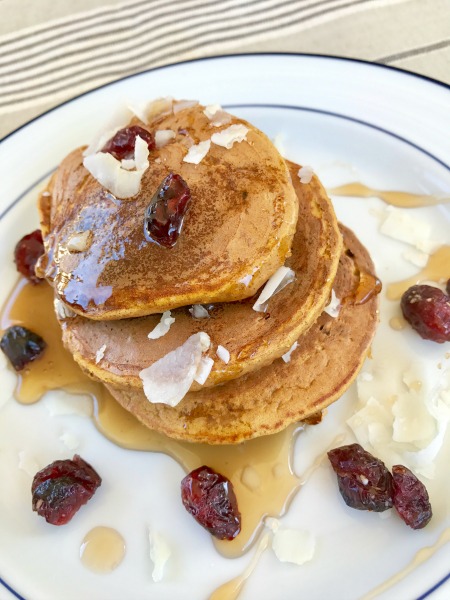 First let's talk about my favorite food feature – texture.  Pumpkin puree made these 'cakes decadently creamy.  Creamy in a good way, not in the "are these cooked all the way?" way.
Scent is right up there with texture.  My kitchen filled with the smell of fall as these were cooking thanks to the warm cinnamon, nutmeg, and ginger flavors.  A little vanilla for richness and I was ready to build a campfire.  Who needs those $12.99 candles from Bed, Bath, and Beyond?!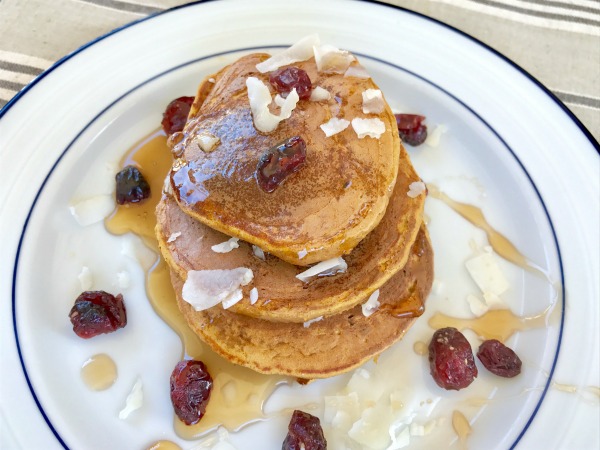 They're also easy to make.  All you need is 10 minutes and a bowl.  I actually use my Magic Bullet… I love my Vitamix, but the little Bullet is awesome for small projects.  Whatever vessel you use, throw the ingredients in it, mix, then pour it into a pan.  Voilà!
To top these, I used my go-to sugar-free syrup (I SWEAR it tasted like the real deal), dried cranberries, and some coconut I had leftover from the Samoa Balls.  To be completely honest, I was looking for topping that would break up the brown for photography purposes.  HAHAHA!  It was a good combo though. 😉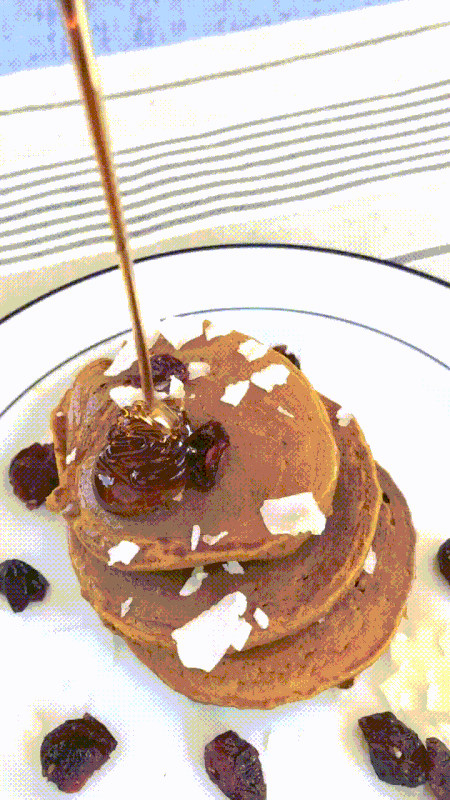 Now, if you'll excuse me I have to go make these for breakfast.  Again.
---
Spiced Pumpkin Protein Pancakes
Prep Time: 10 mins
Cook Time: 8 mins
Keywords: breakfast gluten-free low-sodium low-sugar soy-free vegan vegetarian chia seeds egg pumpkin protein powder fall
Ingredients (1 serving, easily doubled)
Instructions
Mix all ingredients together in a bowl or small blender. Let the batter rest 10-15 mins (optional, but it will cook better).
Cook in greased pan over med-high heat.
Consume with reckless abandon.
Are you using the macro calculator to track?  This will help: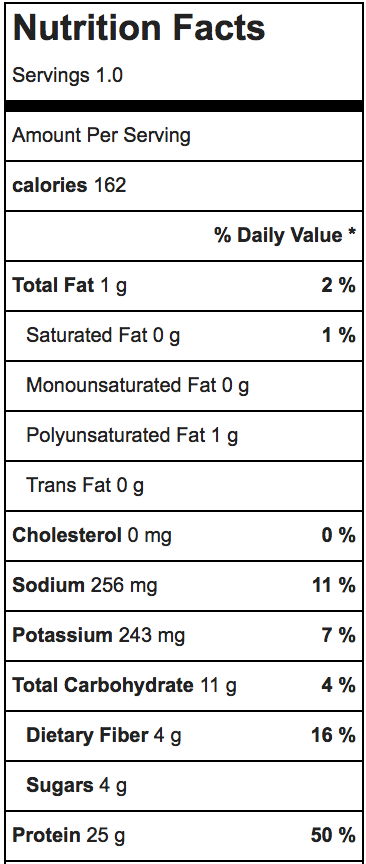 ***
As part of my goal, this is a re-shot, re-worked recipe from Sept 2012.  It's crazy I've been making these for 5 years!
Are you a pumpkin junkie?
Should I try the PSL?  I really just don't love coffee.  Or sweet drinks.