Winning is my favorite thing.
Really… everything is a competition.
I saw this sign walking to a meeting yesterday and literally laughed out loud.
Sometimes being wrong isn't SO bad.  I'd decided never to date again.  Vegas has ruined me.  So… I admit it.  I was wrong.
But I am still never, ever having babies.  Take that, Universe.
________________________________________________________________________________________
This WIAW I ate a whole lot random food after getting stranded an extra day out West.  First time in my life I missed a flight!  Didn't feel like a mistake after I made it though. 😉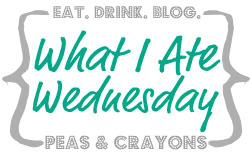 Read on for my eats, and then check out Jenn's blog for everyone else's delicious creations!
________________________________________________________________________________________
Breakfast:
After my morning cocktail, I ate my morning sludge, followed by the last Baked Banana Oatmeal Bite from my freezer with jam.  It was the perfect, quick leg day fuel!
Mid-Morning Snack:
Post-leg day I was craving a shake.  It's 70 degrees here!  Unreal… but I'm not complaining!  I used the new Quest Protein Powder to create this Pumpkin Pie Protein Ice Cream.  Between the pumpkin and the protein, this had a crave-worthy creamy texture.  Topped with carob powder, shredded coconut, and chocolate syrup.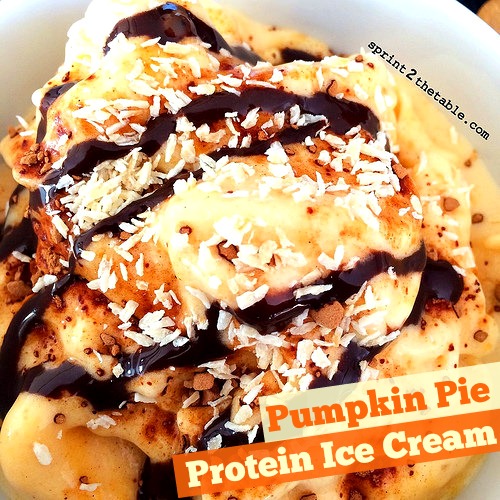 Pumpkin Pie Protein Ice Cream
1 scoop Quest Vanilla Milkshake Protein Powder
1/4 C pumpkin puree
1/2 tsp cinnamon
1/4 tsp ginger
1/4 tsp nutmeg
1/4 tsp Xantham gum (optional, but adds to creamy texture)
Ice + Water (adjust to preference)
Lunch:
I was treated to a smorgasbord while touring a potential conference site for work.  I had a little of everything… including dessert.
The lady showing me the space said "I wish I had my camera to take a pic of your plate!"  So I took that as an opportunity to take one. #shameless
Dinner:
Salmon from Sizzlefish with roasted brussels, snow peas, and beets.  And half an unpictured Quest bar.
Dessert:
This is probably my all-time favorite dessert bowl: Carrot Cake Batter.  This one was made with Growing Naturals Vanilla Rice Protein and topped with kabocha and a melted Banana Nut Quest Bar.
***
Other things I've been wrong about: buying a Christmas tree miiiiiight not be more trouble than it's worth and I really do like flowers.
Do you turn your protein shakes into ice cream?  I never just mix them with water.
What was the last thing you were wrong about?