I didn't go to a gym for over a week.
This is some kind of record.
I'm a gym rat.  I legit love to go.  It's my "me" time.  For more than a week I'd either been traveling, skiing, or on crutches.
Not that skiing doesn't count as exercising.  I'm really talking about lifting.  We came down from the mountain Wednesday and went right to the doctor for my PRP therapy.  That left me like this for the weekend: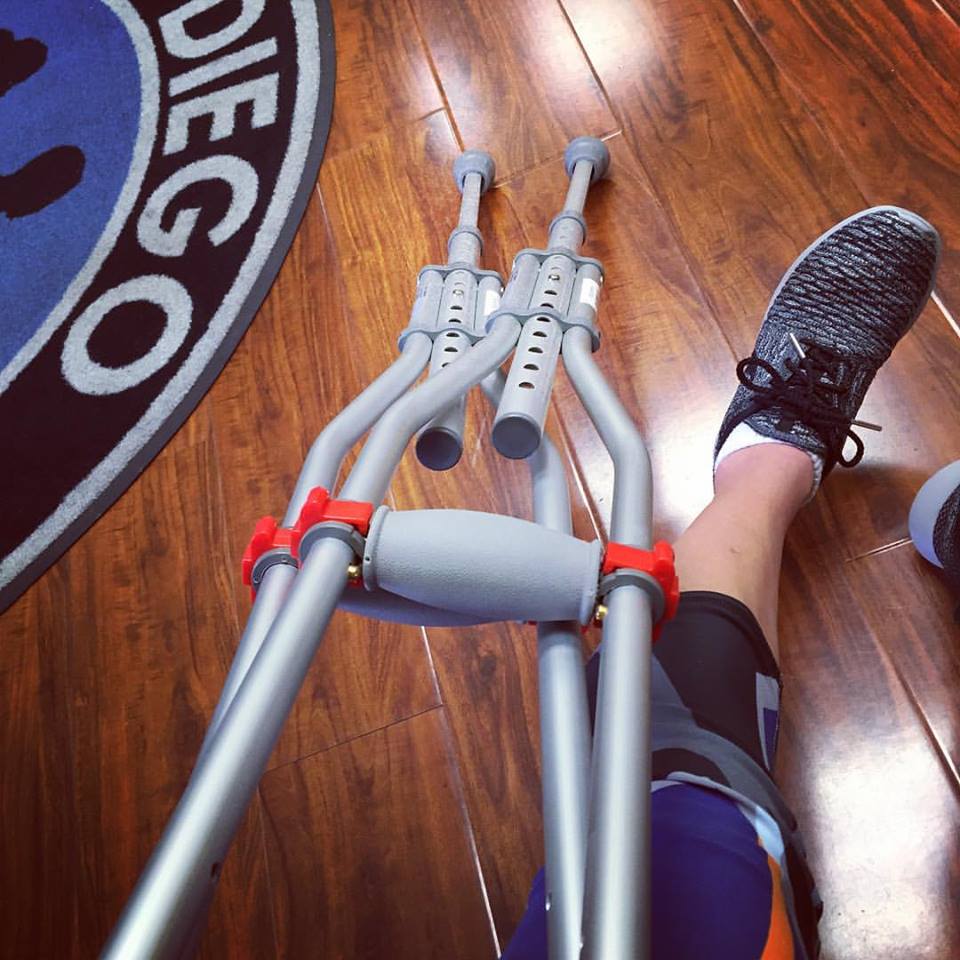 Side note: I just got these leggings from Fabletics and I think they're my favorite yet!
Vegas has been amazing.  She's literally waited on me hand and foot.  She even bathed me the first day when I couldn't stand.  That was kind of fun… 😉
Oh, wait… first I should say that this is my week-ish as a gimp in review for Meghan's link up.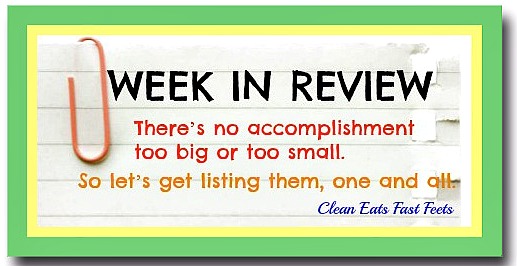 Admittedly, being bathed and eating food in bed aren't the biggest of accomplishments… maybe I should call this Vegas' week in review…
One night Vegas made grilled chicken and veggies and delivered it to me in bed with a giant glass of red wine.  Who knew red wine paired so well with pain killers?
Every morning she's brought my cocktail to bed while she made breakfast.  My favorite was when she made us scrambled eggs with salsa and spinach on a tortilla.  She even thought to put sriracha on mine!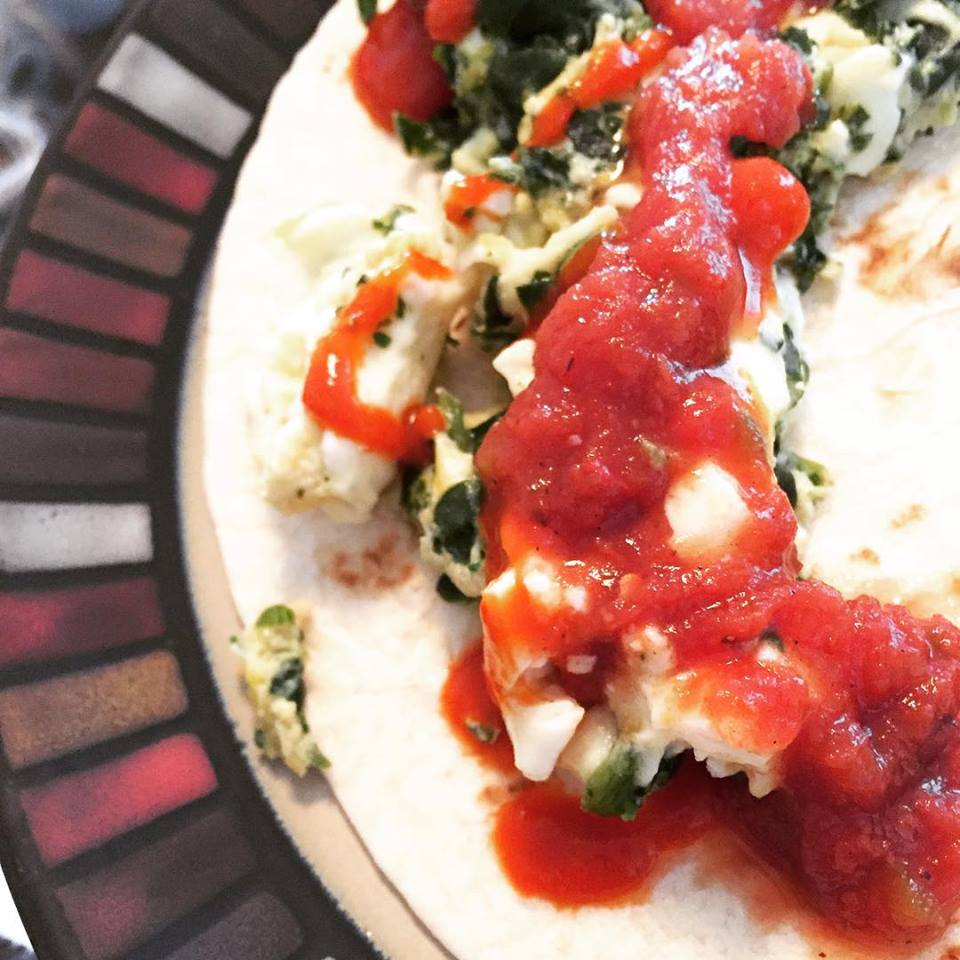 When I HAD to get out of the house, Vegas bought me crutches and took me to lunch at a new spot to us, Union Kitchen & Tap.
How amazing is this salad?!  The crispy egg came with it, I added the shrimp.  Everything should come with an runny egg on top.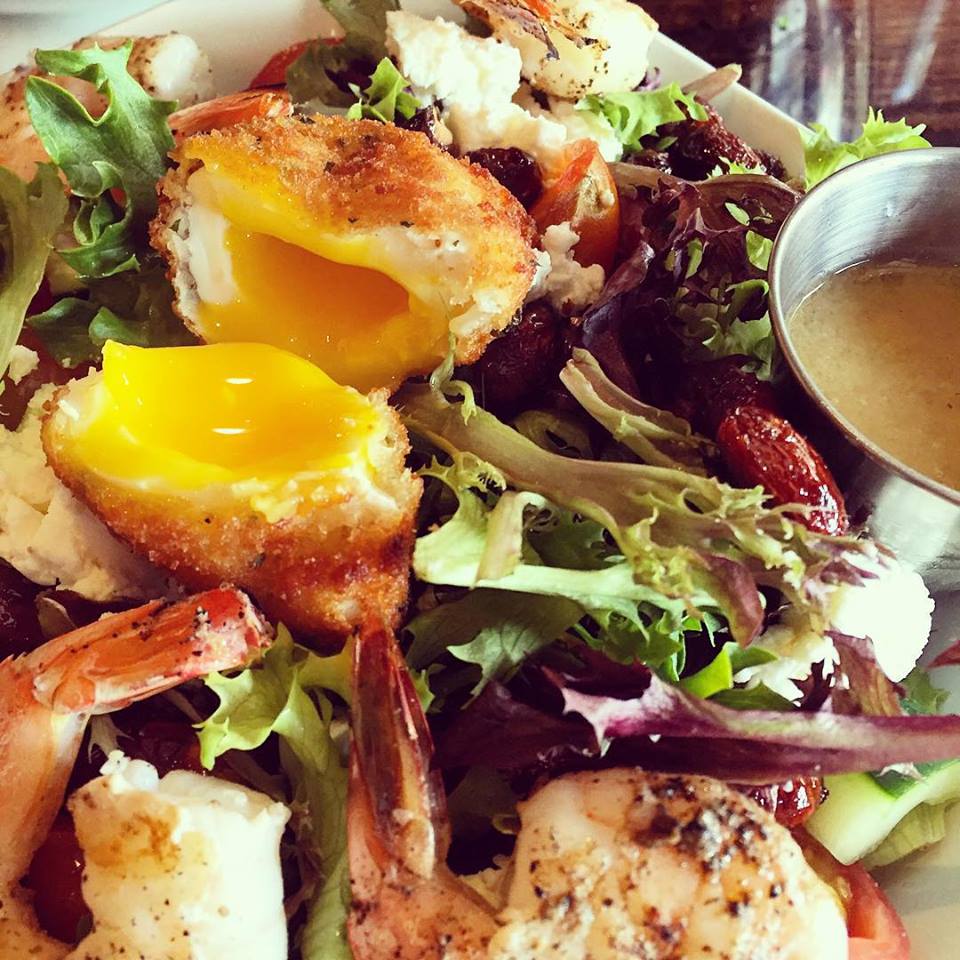 We also saw two movies: Joy and The Big Short.  Vegas discovered that I will go see any movie (as a general rule I dislike movies) as long as she takes me to a theater that has recliners and serves wine.  I'm so easy.  Luckily, these were actually good movies too.
Joy was a little slow in the beginning, but it was a great (true!) story about the woman who invented the self-wringing mop.  The Big Short was AWESOME.  If you have any interest in economics, politics, Wall Street, or current events… go see it!
Finally on Sunday I WALKED!  I shuffled to the kitchen and made "Leftover Frittata" with the sautéed brussels and Japanese sweet potato Vegas made for dinner earlier in the week.  I scrambled some salsa into the eggs too.  10 mins in the oven and it was done.  Quick, easy, and delish.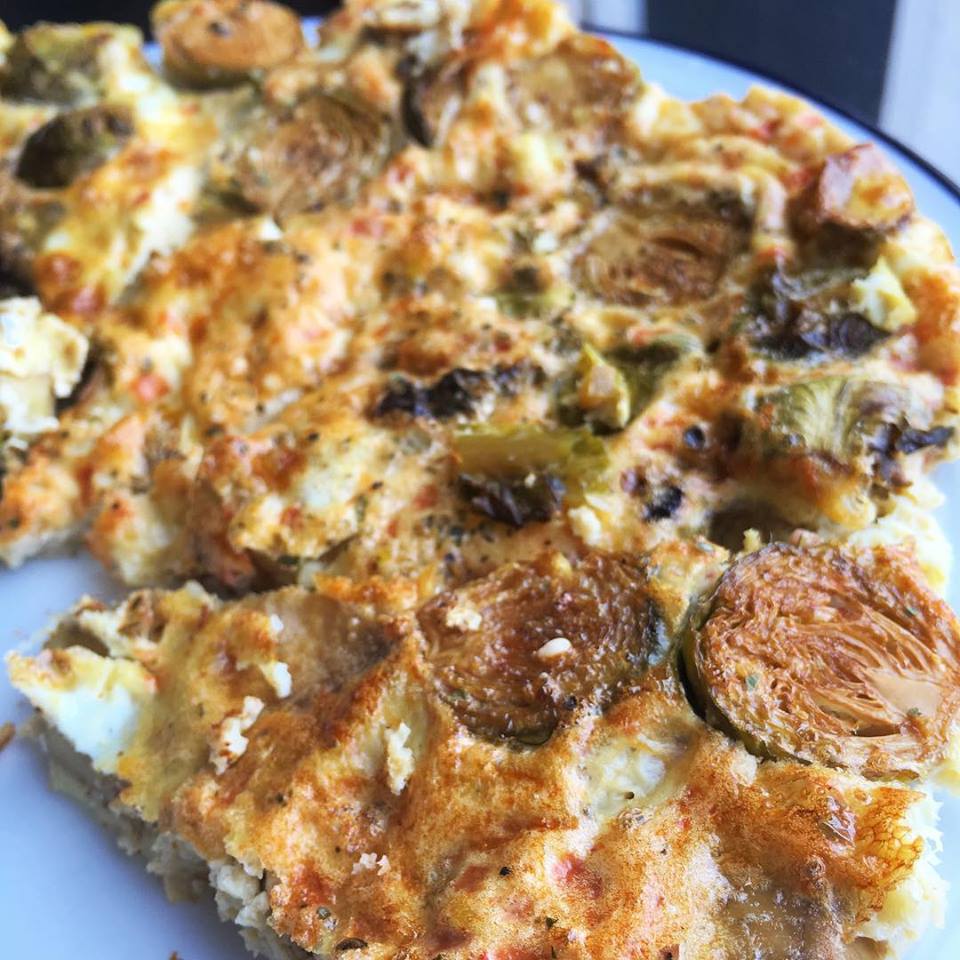 Then I went to the gym.  I just did upper body.  It felt lame limping through the gym, but whatever.  I had to move and I wasn't compromising my ankle.  When I was done I went to Whole Paycheck Food.  It had been over two weeks since I'd been.  That's just wrong.
I brought Vegas a cookie as a thank you. 😉
This doesn't fit with the chaos loosely organized flow of my post, but I have to share.  Red Velvet Beer also happened over the weekend.
It was marvelous.  Cheers and a Happy Martin Luther Kin Day to all!
***
Thank you to everyone for the well-wishes.  The PRP was a lot more painful than I'd imagined, but I'm hopeful it'll be worth it in the long run!
How long have you gone without setting foot in a gym?  Without exercising at all?
What was the highlight of your weekend?