I'm home.
I begged Vegas to stay in Italy.
We're home…  and I'm more than a little sad.  But here we are.  In this election cycle… oy… I can't even go there.
We have at least eaten well! Brunch at Royal Stone was amazing our first week back.  It's the one thing we do better here in America.
Brunch: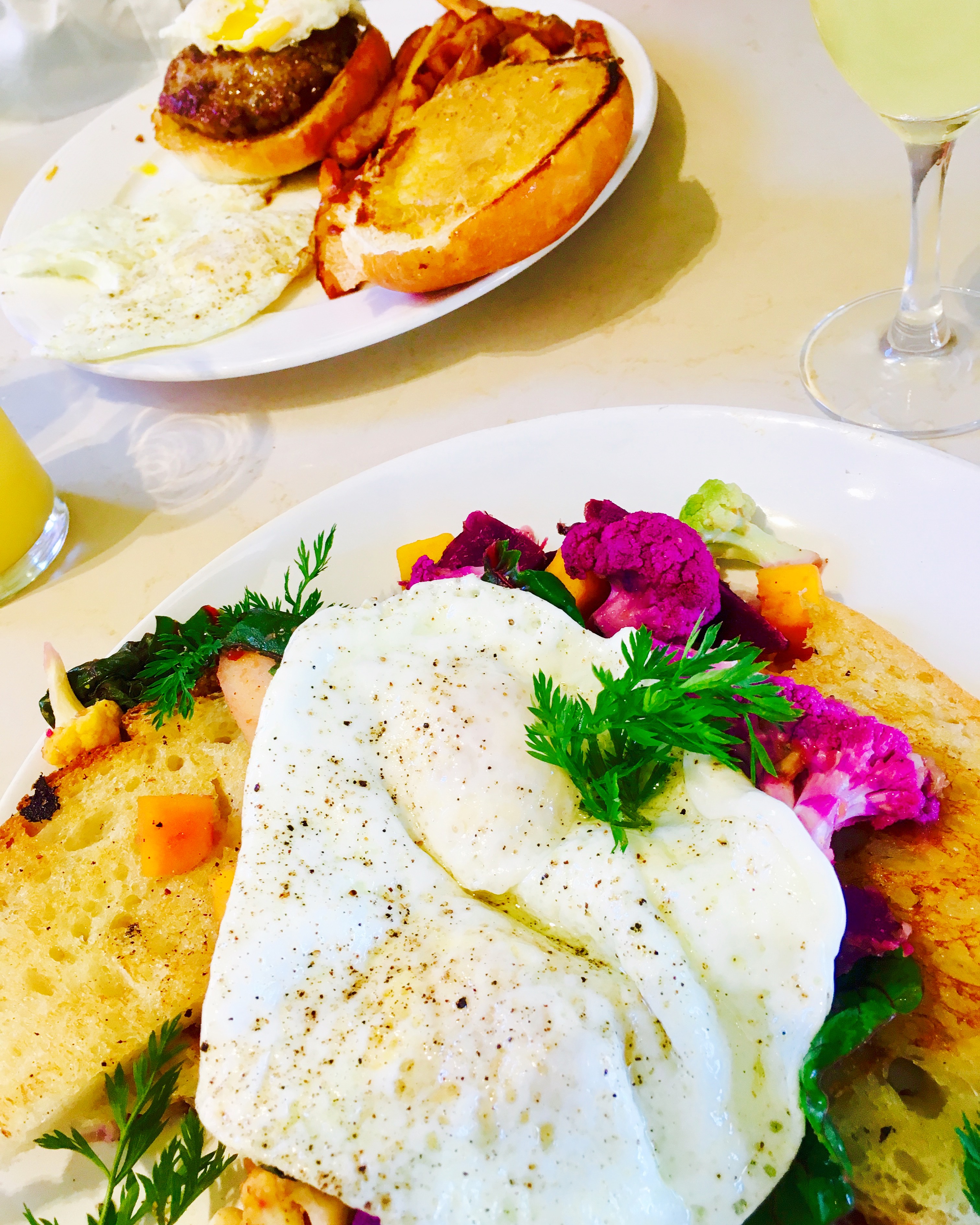 It made me a teensy bit glad to be back in the States. The only thing Italians don't know how to do right when it comes to food is brunch!
I had the Vegetable Hash with eggs over easy, carnival cauliflower, rainbow carrots, purple sweet potato, chard, jalapeño vinaigrette, and sourdough toast.  Vegas had the Patty Mac with sausage, eggs, and butternut mustard (so good!) on brioche with Japanese sweet potato fries.  We also shared a side of mimosas… and by side I mean the whole bottle.
We couldn't decide who's order "won"!
---
Read on for my whole day of post-Italy eats, and link up to Jenn's WIAW baby right here!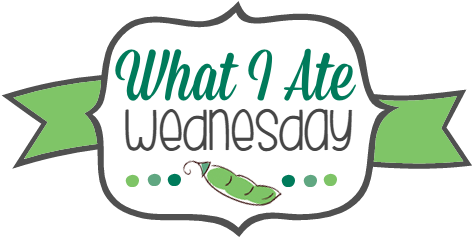 ---
 

Lunch:
We met a friend for lunch at an all you can eat sushi place post-work out.  It was good (well, as good as expected for unlimited sushi).  I will say – I missed the sushi in America!
Dinner:
We are actually trying to be a bit lighter since returning.  Dinner was a super-easy meatball and zucchini noodle dish.  I mixed some lean ground beef with spinach and garlic-infused olive oil for a baked meatball dish.  The sauce was a simple pureed tomato blend.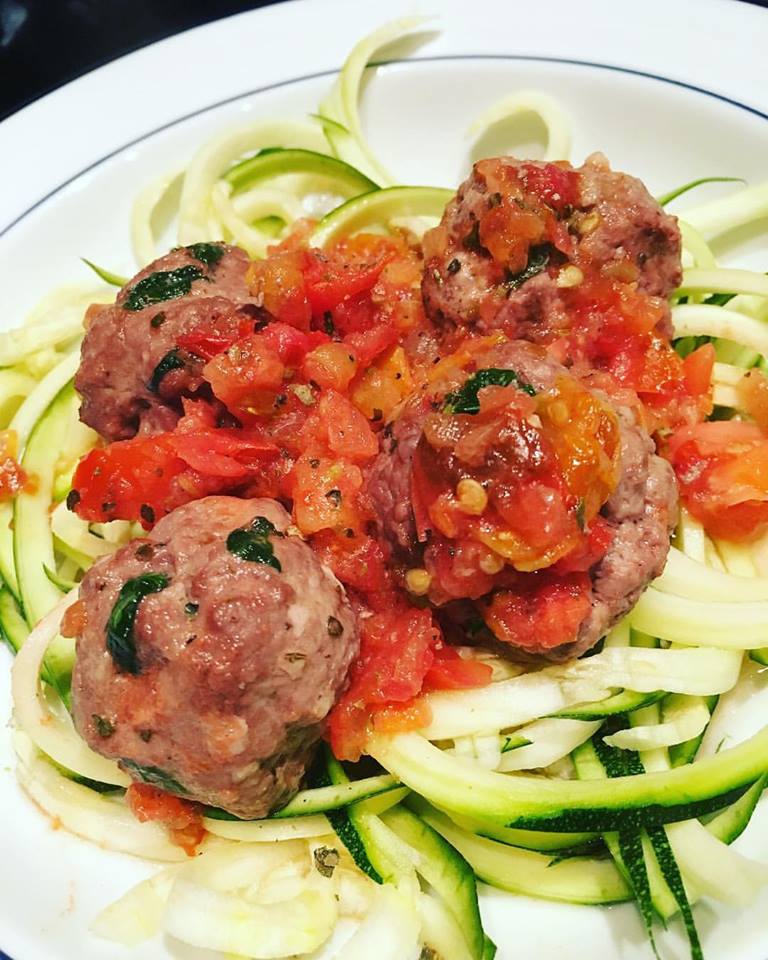 ***
Don't miss my Piedmont recap… more to come!
What do you miss post-vacation?
What's you favorite sushi meal?