Resting makes me restless.
I tried to be good.  Really.
After my surgery I was forced to rest.  I knew it was good for me as my body healed, but as my energy returned I got anxious.  Today's Work It Out is dedicated to easing back post-surgery.  Patiently.
These tips may be applied to other types of recovery as well.  Use at your discretion. 🙂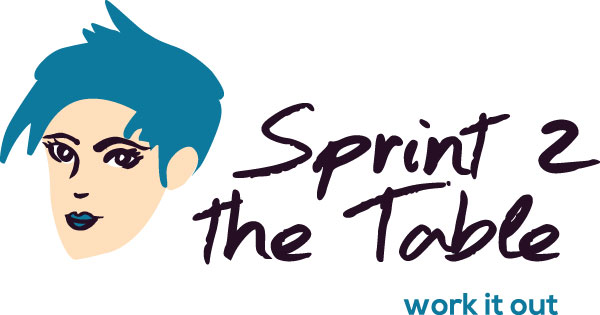 Disclaimer: I am NOT a doctor.  Don't do any of this without asking a doctor. Don't sue me if you hurt yourself.  This plan is mine and mine alone.  What works for you will vary by your fitness level and how your body heals.
---
The main concern with working out after a breast augmentation is overusing the pectoral muscles – particularly with those who have implants are underneath the muscle.  The actual muscle needs time to heal.  After surgery there is a capsule that forms in the pocket holding the implant.  Think of it as the body's way of protecting against a foreign object (this could be any implant).  Doing too much too soon can cause the capsule to become hard.  The goal is to allow the capsule to form in such a way that it is undetectable.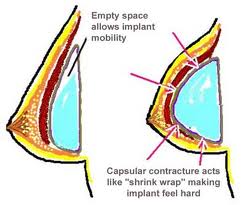 If the capsule thickens too much, is causes capsular contracture.  This is what makes the implant feel like a rock and can make the shape look wonky.  Bottom line: Avoid overuse of the pectoral muscles.
Below is a summary of what I've been able to do at different points post-augmentation.  Again, consult a doctor before you do ANYTHING!  Be sure to wear a super supportive sports bra when doing any activity.  For the first time in my life I am actually wearing 2 bras at once!
Post-Augmentation Exercise
First 4-5 days 1: Rest  (seriously).  It's good to move around a little to keep blood flowing, but I'm talking walking from the couch to the kitchen.  Even that will probably wear you out on days 2 and 3.
Next 5-10 days: I started light cardio in the form of walking.  I probably went further than they would have liked, but I wasn't moving to fast and I kept it to the cooler times of day.  You don't want to get hot or elevate the heart rate to avoid infection and swelling (which increases risk of contracture).  The girls need to settle!
Week 3-4: After you regain energy, work with a doctor and – if available – a knowledgable trainer to outline an exercise regimen for you and your specific needs.  This is my plan:
So with all those limitations what do I do?!  Since the exercises I can do are limited, I keep the reps varied.  You can go one day for strength (8 to 10 reps) and one day for endurance (15 to 20 reps).
Moves that are easy on the chest: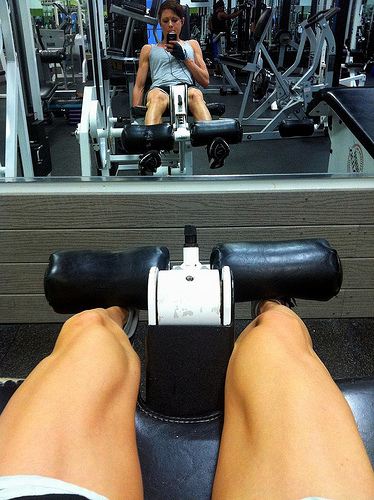 Legs: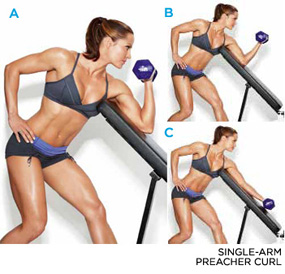 Upper Body:
Note: Chest, overhead, and any jumping around (high impact) exercises should be avoided like the plague!  Damn – no burpees for me.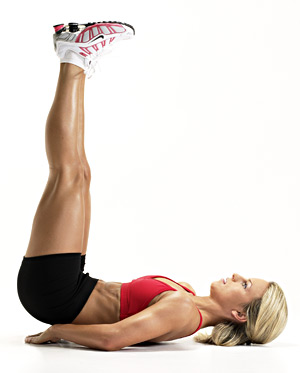 Abs:
Weeks 5-6: TBD!  I go back to the Dr and should be cleared for a little more. 🙂
---
To give you an idea of how I'm using these moves, here's a workout I did last Friday.
From the above menu of options, I choose 5 leg/butt moves, 2 biceps, 2 triceps, and a series of abs.  I adjust the amount of abs based on how I'm feeling at the end of each workout, but 3 ab exercises seems to be a good number for me so far.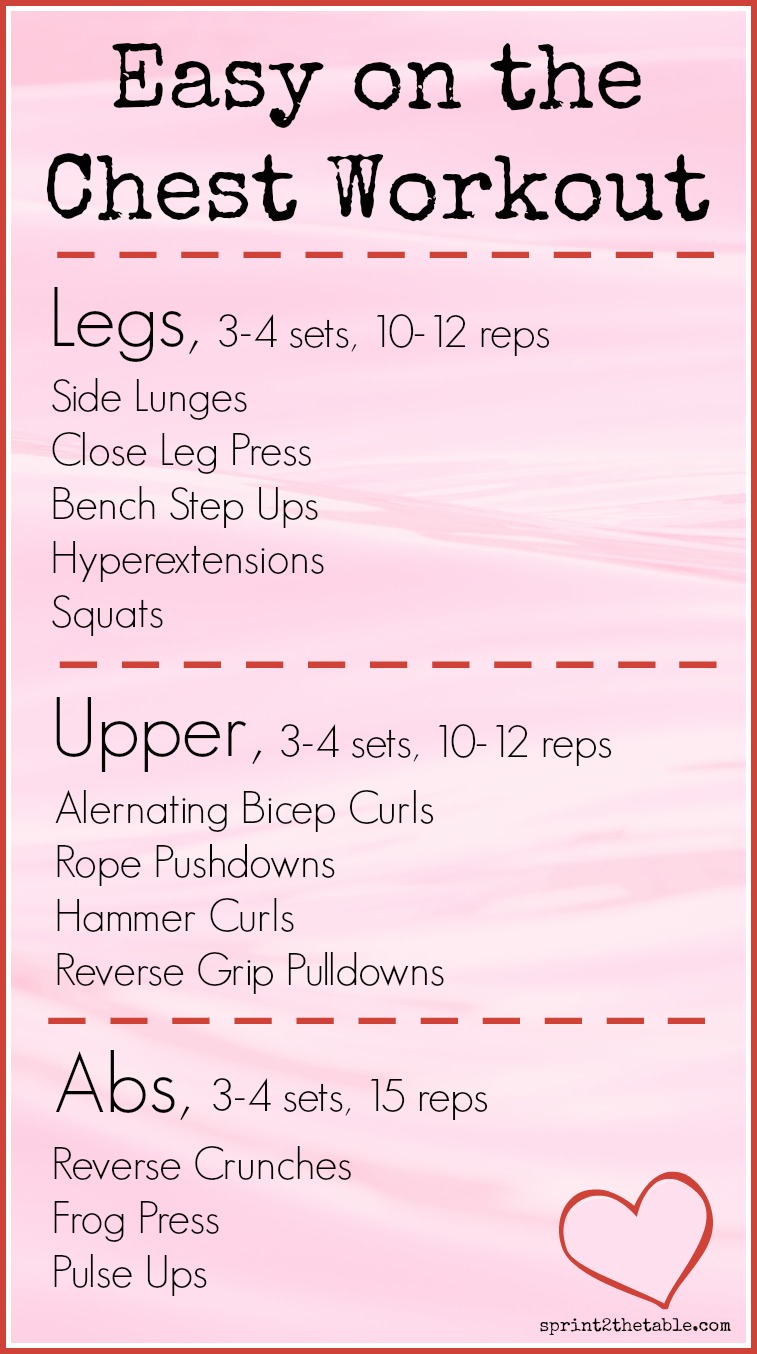 INTERESTED IN LEARNING MORE?
I offer personalized online training and nutrition programs!  Check out my philosophy here and fill out the from for more info.
Don't miss my free Macro Calculator, which helps time your meals to get the most out of your workouts.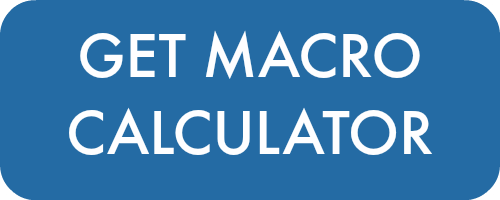 ***
I wrote this with the "twins" in mind, but this workout is good for anyone – especially those who've had upper body injuries.
Do you have any moves to add to the list?  Isolated triceps are not easy to do!
What is the exercise you're most excited to get back to after a forced rest?