At what age did playing with your food become wrong?
Maybe when people started staring…
Stares don't bother me.  When I look at my plate of delicious in the middle of a long work day, I want to smile!  For the 3rd day of giveaways, I reached out to the party animals at Hefty Zoo Pals to ask if they would share the fun with you all.
Never mind the fact that their website clearly states these plates "were specifically developed for kids."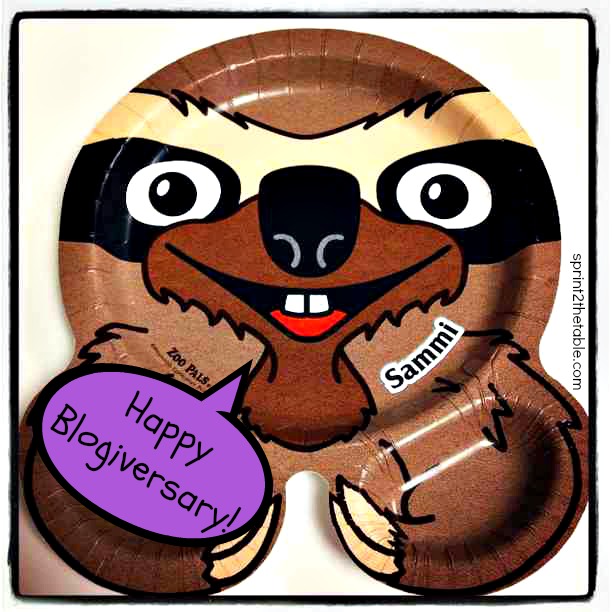 Now everyone can have a Zoo Pal!  Ok, not everyone…  
Hefty agreed to send 10 of you vouchers for a FREE pack of Zoo Pals plates!  Pleasssssse tag me if you Instagram them.  I'm so exited or the Zoo Pal takeover!  (Giveaway at bottom of post.)
________________________________________________________________________________________
Rather than a true WIAW (I'm literally eating out of baggies on an airplane), I wanted to share a fun day of eats off of my favorite plates!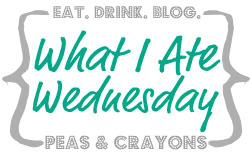 Read on for my animal plate eats, and then check out Jenn's blog to check out what everyone else is enjoying this week.
________________________________________________________________________________________
Play with your food!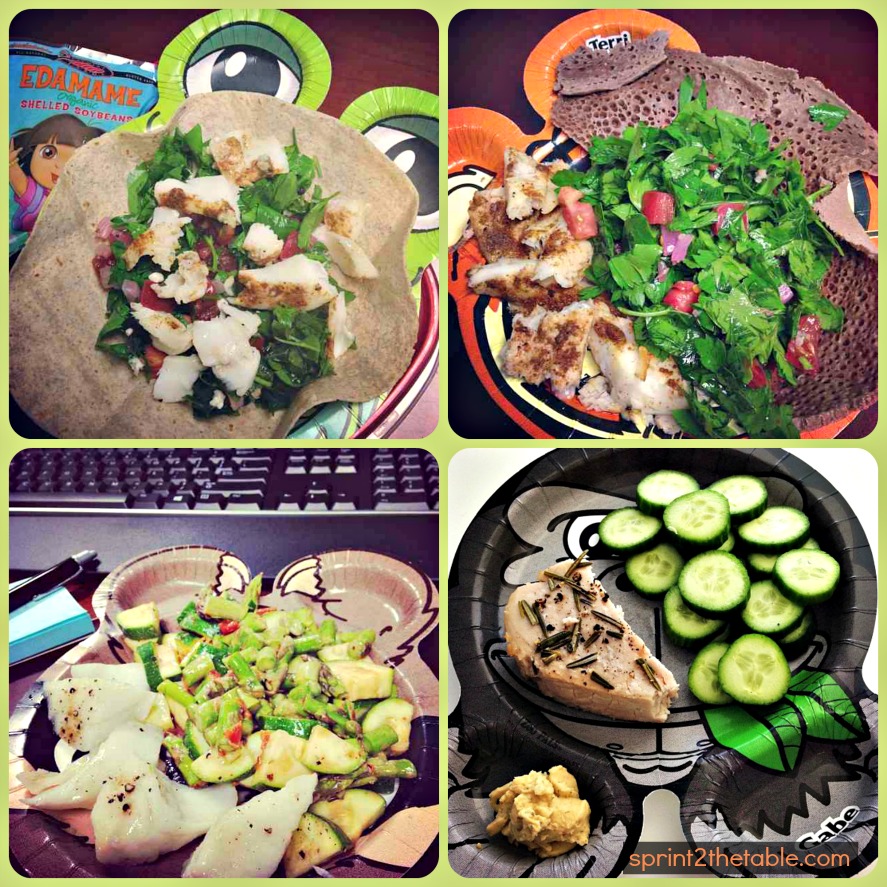 1. The fun doesn't stop with the plates.  I also eat Dora edamame with my Turbot (it's a fish) wrap
2. Baked Turbot with injera and my Quinoa Tabbouleh Salad
3. Sea Bass with a raw zucchini and asparagus salad marinated in salsa and nutritional yeast
4. Swordfish with cucumbers and hummus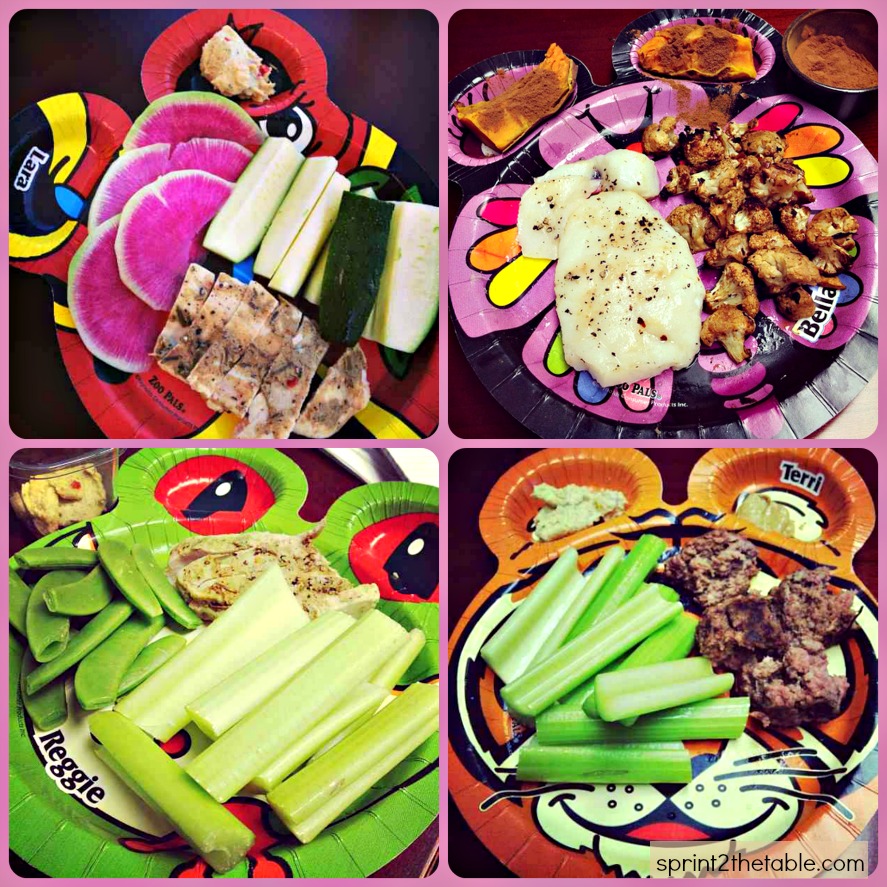 1. Zucchini, watermelon radish, and Dijon Baked Chicken with lentil hummus
2. Sea Bass with roasted cauliflower and sweet potato (topped with the cinnamon I store in my desk).

3. Eat more veggies says Reggie!  Celery, snow peas, and more Dijon Baked Chicken (I keep it in the freezer for emergencies)
4. Bison off of a lion plate seems appropriate, no?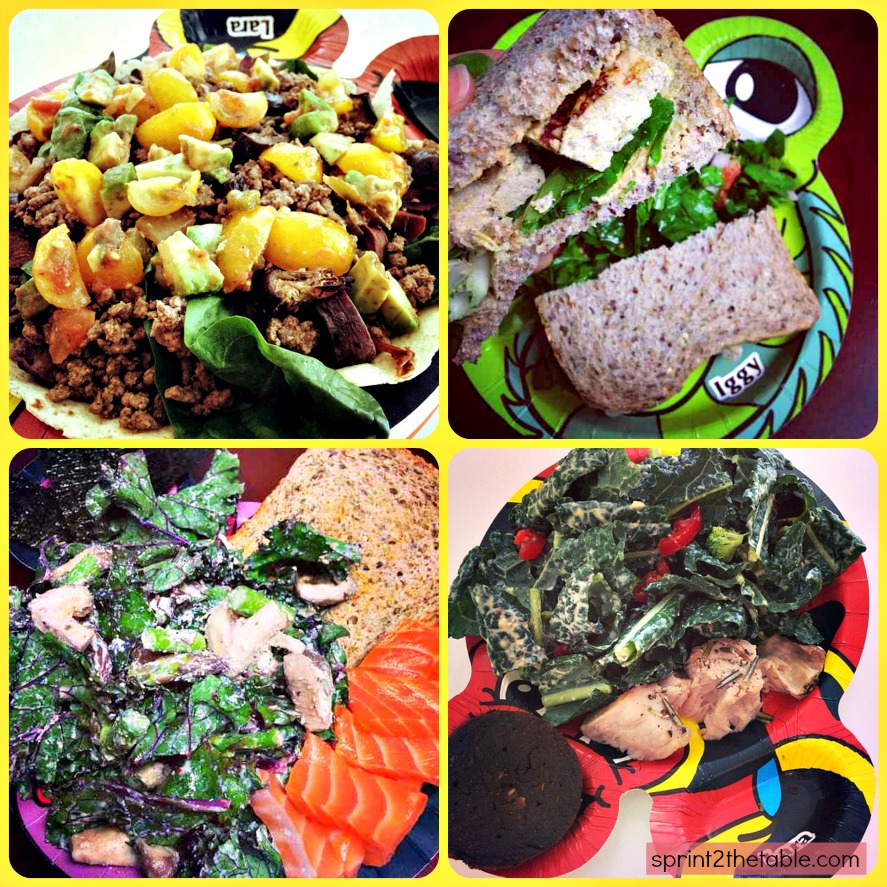 1. Tortilla overstuffed topped with lean ground beef, yellow tomatoes, spinach, and avocado
2. Turkey burger sandwich on Ezekial bread with Quinoa Tabbouleh Salad
3. Salmon sashimi with lavar, Ezekial bread, and my Creamy Asian Kale Salad
4. Swordfish with more kale salad and a Tomato Brownie
Are you ready to play with your food?
If you reallllly want to know that craziness I'm eating on the road, check out my Instagram feed.
***
Don't forget to enter the Muesli giveaway for $50 to use in their store!
Do you play with your food?  I know a lot of you guys are Instagram food stylists!
What is the best part about meal time for you?