Who has TIME to post negative comments?
Not that I don't speak them from time to time…
It takes a real effort to read a post and formulate a less-than-nice comment.  Why would you go to all this trouble?  Why do you care so much?
Anonymous posted this on my blog yesterday:

Normally I wouldn't waste the energy to respond… but I'm feeling feisty this week.
I actually do use a lot of "real" dishes.  Often I eat my breakfast from a coffee mug
I'm such an old lady horder responsible citizen of the world that I will use the same paper plate for every meal I eat a work in a day
You don't have to read my blog.  If you don't like what I say/do/eat from, don't read.  I don't agree with judgmental, funeral-protesting ass holes, so I steer clear of Westboro Baptist Church.
Anon… I've always been curious.  Why go to the effort to comment but not even have the kahunas to use your name?
I feel better, Don't you?  You will after you taste my muffin. 😉
---
The plantain craze took me a while to get on board with.  I was too busy with kabocha.
Now that I've gotten on the train, I'm putting them in all the things.  I love to just caramelize them for eggs, pizza-creations, and salads.  That  Plantain Ginger Protein Bread rocked.  The natural next step was a muffin.
I'm not exaggerating when I tell you this is one of the best muffins I've ever made.  And it was easy.  Half of the ingredients are just tossed into a blender!
After blending the plantain and the wet ingredients, pour it into the dry, give it a quick stir, and fold in the zucchini.
The result of this plantain and zucchini combo is a fantastically moist, satisfying sweet muffin.  Depending on the ripeness of your plantain (it should almost be black) and your preferences, you may not even need that extra bit of sweetener!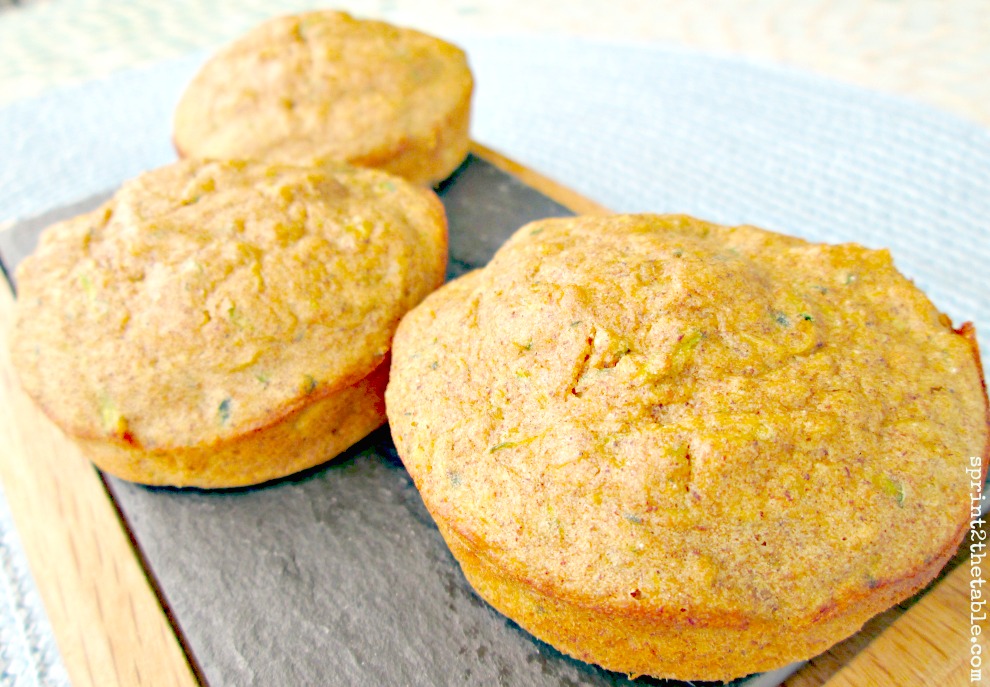 Those of you who know me won't be surprised that I amped up the protein in these.  I used my favorite Growing Naturals Rice protein.  With that addition, these muffins have more than 6 grams of protein!
The only sugar comes from the plantains, but the fact that these are on the healthy side doesn't mean they don't taste like the "real" deal.  Don't believe me?  Ask my favorite concierge…
If you find a Siamese plantain, you can make a double batch!  Have you even seen this before?!  
It has to be good luck or something…
---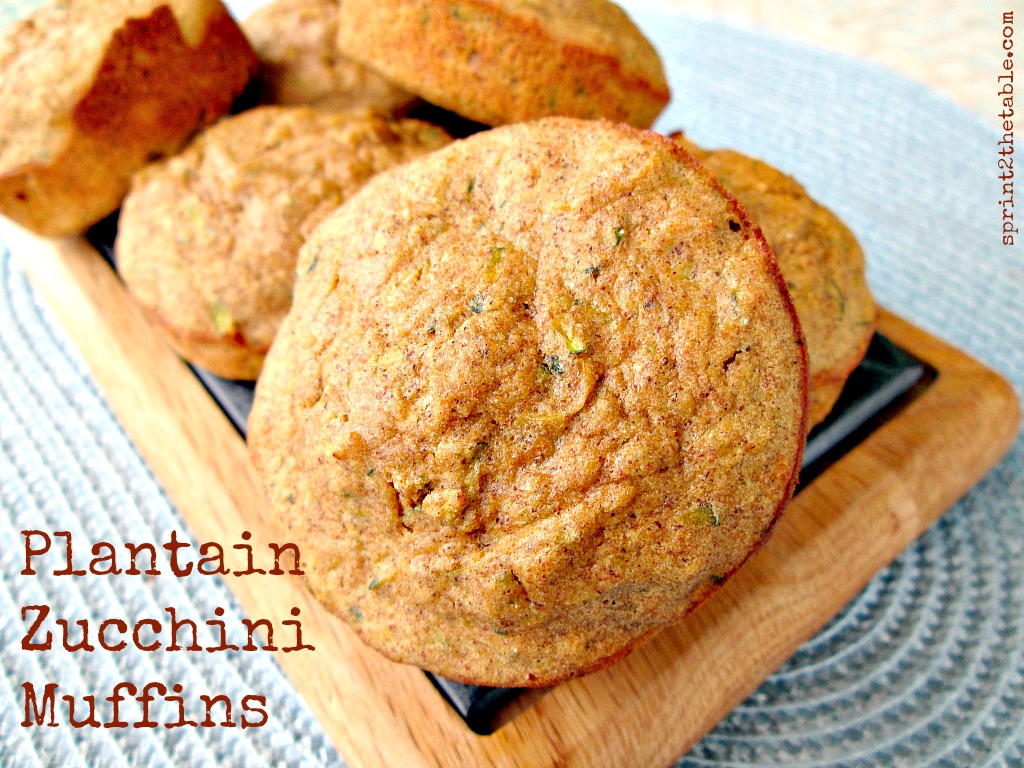 Plantain Zucchini Muffins
Preheat oven to 375 degrees.  Grease 6 regular-sized muffin tins with Pam/butter/Earth Balance.
In a large bowl, combine dry ingredients.
In blender (I used the Magic Bullet) bowl, puree plantain until smooth.  Add egg and vanilla, blending again just to combine.
Add the wet mixture to the dry, stirring until just combined.  Fold in grated zucchini.  Pour into muffin tins and bake for 20-25 minutes.
Makes 6 muffins.
Approximate Nutrition Info: 102 calories, 1.2g fat, 18.8g carbohydrates, 20.6g sodium, 1.9g fiber, 4.8g sugar, 6.3g protein
***
I'm pretty excited… this weekend I'm going to take a class to being getting my personal training certification!  I'm baking these muffins for the class. 🙂
Why do you think people leave negative comments anonymously?  Have you ever done it? 
Have you gotten on the plantain train?  Hee hee… that rhymes.