My idea of heaven is getting paid to workout.
And to eat… errrr… cook.
Several months ago I earned personal training certificates through the International Association of Fitness Sciences (IAFS) in Functional Training, Bodybuilding, and Sports Nutrition.  This is 8x Mr. Olympia Lee Haney's program (he's basically my version of a movie star).
I wasn't sure how or if I'd use it… I ended up training a couple of friends and deciding it's something I really did love.  So I added a link on my site for training and nutrition.  Between getting married and moving, I never did much to promote it.  Now that we're settled, the time has come!
You don't have to want to be a competitor to have a trainer.  I loved doing figure competitions, but these days I'm a lifting-boxing-running-everything else fanatic.
I firmly believe that fitness is personal.  Everyone is a snowflake.  We all have different goals, body types, and abilities.  I will work with you to design an online training program and/or nutrition plan customized to meet your individual needs.  Whatever success looks like to you, I want to help you get there and be your biggest cheerleader.  Rah!
If you're interested, click here to learn more.  Fill out the form and I'll email you ASAP.
End of sales pitch.  Time to eat.
---
This WIAW we're kind of normal for a change.  The term normal is relative, obv…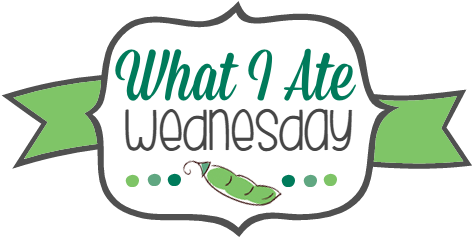 Read on for my eats, and then check out Jenn's blog for everyone else's delicious creations!
---
Breakfast-ish #1:
Vegas and I had our usual morning cocktail.  I had my morning sludge.
I was rushing out the door to boxing class, so meal 1 was a bar.  My favorite S'mores Quest Bar.
Breakfast-ish #2:
The post-boxing morning meal was my favorite smoothie bowl.  Chocolate Beet.  I eat this almost every day – sometimes with the coffee and tofu, sometimes with just the beets and my favorite chocolate rice protein powder.
Lunch:
A light salad with greens, asparagus, carrots, cucumbers, sprouts, and smoked chili habanero salmon.  I've been buying smoked fish from Whole Foods.  It's a expensive serious addiction at this point.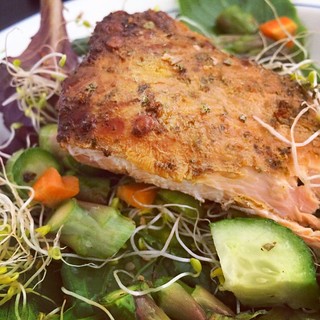 Dinner:
Pizza night!  I made my cheese-less cauliflower pizza for Vegas and I.  This is one of my most repeated recipes – you can even pick it up by the slice!
Mine was topped with marinara, greens, tempeh, mushrooms, onions, and cheese.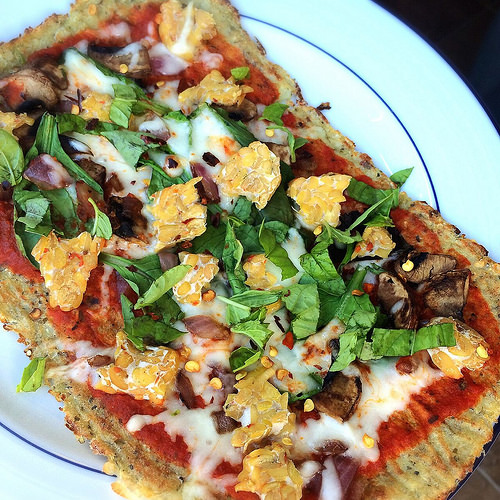 Vegas wanted the traditional toppings.
Hers was marinara, mushrooms, onions, cheese, pepperoni, and more cheese.
***
Today is baking experiment day.  Wish Vegas luck.
Have you ever used a personal trainer?
What's your favorite pizza topping?