I am not-so-secretly a teensy bit Type A.
In my head, I hide it well… but no.  
1 more day until Vegas gets here for the holidays.  I Can't Focus.  So I make lists (you're not the only one Meghan).  Lists of things to cook, places to take Vegas, items to remember to bring to mom's for Christmas, errands to run, random tasks to complete before Vegas gets here… it's all fun to me though.
So today I bring you a list of fun things I'm focusing on to pass the time while waiting for Tuesday.  It's a perfect 10.  Because I like lists of prime numbers or 10.
1. House Plant's Mate
Flowers arrive from Vegas on the regular.  Last week's delivery was a friend for House Plant – Christmas Cactus.  Now we both have mates from the desert.
2. New Hair
Karen is my longest and – until recently – most meaningful relationship.  I love going to see my friend and getting my hair 'did.  We've been together for 16 years!  We laugh, but we practically raised each other.
3. Tweets the Season
My friend Rich and his wife throw my favorite party of the season.  It's called Tweets the Season and it's a gathering of food-loving Atlanta tweeters.  Great friends and amazing food.  I swear this man missed his calling – I'd choose his eats over just about any food in ATL (and I've eaten *almost* everywhere).
4. Merry Fishmas to meeeee
A special delivery arrived from Sizzlefish.  I finally got to try their new shrimp offering!!!  It's awesome.
PSA: If you're still looking for a last minute gift, consider some fish.  I'm serious.  They are offering 15% off with the code HOLIDAY right now.  I sent some to Vegas!  Vegas sends flowers, I send fish… #strangebutgood
5. Oh, Fudge
Every Christmas I have to make fudge.  It's a super secret recipe… the one of the back of the Jet Puffed marshmallow creme.  Hey, if it ain't broke… I do shake it up a bit with mix-ins.  This batch had Nuttzo swirled in!
I have to get it out of the house ASAP.  It's like crack.  I ate fudge "crumbs" as an appetizer for breakfast Saturday morning as was slicing this up to take to my trainers.  My sweet tooth is unstoppable.
6. Pumpkin Seed Gouda
Speaking of self-control… I also have none when it comes to cheese.  This Pumpkin Seed Gouda was purchased Saturday.  I have managed NOT to open it yet.  Saving it for Christmas Eve's cheese board and charcuterie.  So far, so gouda.
7. Ninja Cookies
Again with the sweet tooth.  My Ninja Cookies kick your sugar cookies' ass.
I love cookies.  Did I mention I was PMS-ing?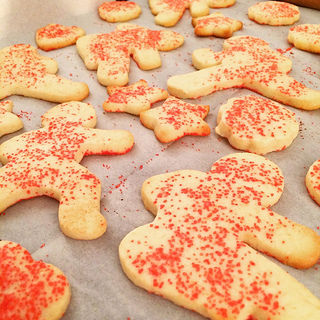 8. Kitchen Tool Or Sex Toy?
I invented a new game while wrapping presents…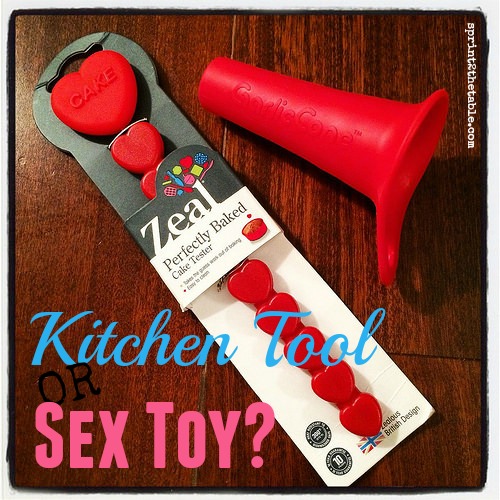 9. Christmas Booze
There will be 8 of us crammed in my mom's house for 2 days.  This magnum bottle of sparking rosé from Schramsberg couldn't have arrived at a better time.
And yes, my festive mood extended beyond a tree to an over-priced poinsetta.  Who am I?!
10. Christmas Tree
Because I'm now sappy and festive, another shot of our tree.  Which I love so much that I've actually remembered to water it!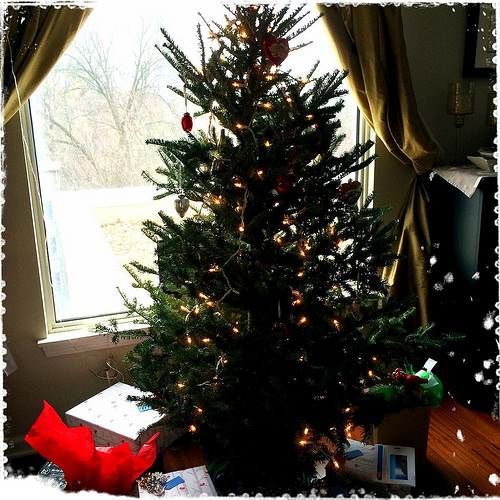 ***
This had become the most marvelous time of the year!
Are you a list-maker?
Kitchen tool or sex toy?