This is the fall of orange.
My least favorite color to wear, but one of the most delicious.
Unbelievably, my palms aren't orange.  My whole body will be orange in 3 weeks.  It's almost competition time!  Food wise, I can't get enough pumpkin, winter squashes, sweet potatoes, and carrots (many of you understand my addiction).  I eat one of those at almost every meal!  Including breakfast.
The orange pumpkin pie filling mix above was added to eggs.  I mixed together pumpkin puree with spices… and then decided it was missing something.  It tasted too traditional.*
Peanut butter flour!!!
*If you're into traditional, you can leave the PB out.
Since PB & Peggs is taken, I thought calling it pie was appropriate.  It tasted like pie.  Breakfast pie.
It also earned me some fun looks when I walked into my gym eating it Saturday morning (please note the environmentally friendly mug).  Marvelous, no?
Recipe at the bottom of this post.
 _______________________________________________________________________________________
Which brings me to more marvelous – I am working on getting my personal training certification!  Even better, I am doing it though Lee Haney's IAFS program.  I got to spend 8 hours at the gym learning from him on Saturday.
In case you don't know Lee Haney, he's an 8x Mr. Olympia.  This man is legit.  I love his real approach and emphasis on fueling with natural, whole foods.
In case the scramble wasn't enough pumpkin for you, check out the Peanut Butter Pumpkin Pancakes my #strangebutgood partner in crime, Heather, posted this weekend.
I made them Sunday morning.  My modifications: reduced oats and peanut flour to 2T each, increased egg whites to 1/4 C, and used cottage cheese instead of yogurt.  For syrup, I mixed sugar-free syrup, pumpkin, and cinnamon.
This weekend of pumpkin was beyond marvelous.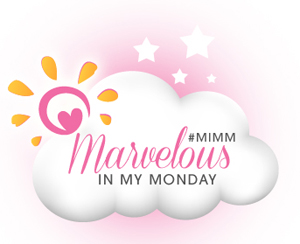 _______________________________________________________________________________________

Peanut Butter Pumpkin Pie Eggs with Pear
1/4 C pumpkin puree
1 T peanut flour (or peanut butter)
1 T unsweetened almond milk
1/2 tsp cinnamon
1/4 tsp ginger
Pinch of cloves
4-5 drops liquid stevia
1/2 C egg whites
1/2 large Asian pear, diced
In a small bowl, combine first 7 ingredients.
Scramble the eggs until almost done.  Stir in the pumpkin mix and pear, cooking ~1 min to warm through.
Transfer to plate and tops as desired (I used additional pear and almonds).  Enjoy! 
***
I feel like I went 100 miles an hour all weekend, but in a good way.  It's fun to look up and realize you're exactly where you want to be.
Are you orange-obsessed?  What's is your favorite orange food?
What was marvelous about your weekend?