Breaking News: Alcohol Makes You Happy
I love reading studies that seem to draw the most obvious conclusions.
According to this recent study, researchers have found evidence that alcohol releases endorphins.  This causes that "happy" feeling when you're having a drink (or 2… or 4…).  Until you wake up the next day.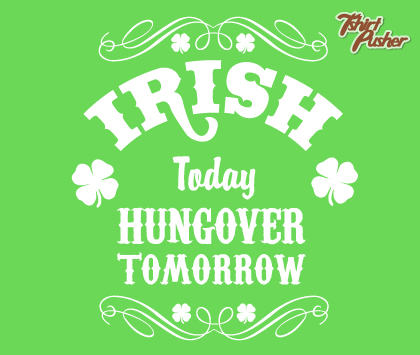 The second part of the article is less obvious more interesting: people who are heavy drinkers or alcoholics may have brains that are changed so that the feeling of pleasure they get from drinking is greater than that of a casual drinker.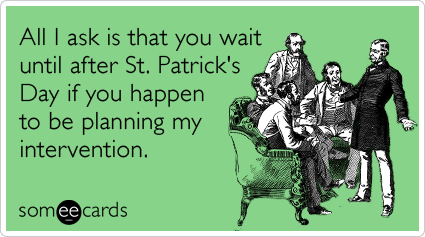 Just a little conversation starter for you to use at the bar on St. Patrick's Day. 😉
Maybe have one of these instead:
________________________________________________________________________________________
While everyone else is living like the Irish this week, I'm turning to India.  They both start with an "I." 
It's no secret that I love spicy food.  Indian delivers every time.
Often Indian dishes use rice or lentils as the base.  I've recently seen the idea of veggie-based rices floating around on Pinterest.  The one I chose to use to is made from parsnips.
This is the easiest thing in the world to make, and the flavor is really cool.  The root veggie leant a slightly sweet, nutty taste to my cashew curry sauce.
The cashew curry sauce was also a simple creation.  You literally throw all the ingredients into the blender and presto!  You have a tasty curry sauce.
The cashews make it a creamy topping, and the jalapeno adds a little kick on the end.
You'll see that I added a cinnamon stick to the sauce.  I almost always add cinnamon to tomato-based sauces – it adds a neat depth of flavor that compliments savory sauces.  If you are not using a super-powerful blender (like a Vitamix), use ground cinnamon rather than a hard stick.  I learned that lesson the hard way.
Alternately, you can grind your own cinnamon in a coffee grinder.
_______________________________________________________________________________________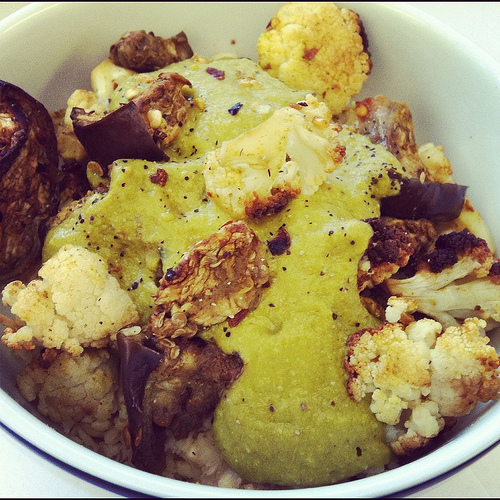 Roasted Vegetables with Parsnip Rice and Cashew Curry Sauce
1 eggplant
1 head cauliflower
1 tsp olive oil
1 tsp cumin
1/2 tsp curry powder
1/4-1/2 tsp red pepper flakes
2 large parsnips
1 medium tomato, chopped
1 medium zucchini, chopped
1/2 small yellow onion, diced
1/4 large red bell pepper, chopped
1/2 jalapeno, chopped
2 cloves garlic, minced
1/2 C fresh basil
1/2 tsp curry powder
2 in cinnamon stick (or ~1/4 tsp ground)
1/2 C raw cashews
Salt and pepper, to taste
For the Roasted Vegetables:
Pre-heat the oven to 400 degrees.  
Cut the cauliflower and eggplant into bite-sized pieces.  Spread out in a roasting pan, and toss with olive oil, cumin, curry powder, and red pepper flakes.  Cook for 40-45 mins, until soft.
For the Parsnip Rice:
Cut parsnips into 3-4 in pieces.  Place in blender or food processor and pulse until it becomes fluffy and rice-like.  You may have to stop and scrape down the sides.
For the Cashew Curry Sauce:
Place remaining ingredients except for the cashews in a blender or food processor.  Blend until smooth.  Taste and adjust spices as needed.
My sauce was warm from blending in the Vitamix.  You may serve warm or room temperature.
Place "rice" into bowls.  Top with curry sauce and roasted vegetables to serve.
Makes: 2-4 servings
***
It really is Asian week for me – I'm meeting a friend for Thai food tonight!
Are you planning for some green beer this weekend?  Or maybe some Irish Car Bomb cupcakes instead?
Have you ever made a veggie-based rice?  If so, what did you use?