I'm kidnapping a Swiss girl.
And not just because she makes me breakfast.
Lucie and I have been entertaining Vegas for the past few days.  I can't remember ever having a more #strangebutgood Christmas.  We opened presents a day early so that we could abscond to Palm Springs and Joshua Tree for Christmas.
I couldn't let them go without anything Christmas morning though.  I had the honor of giving Lucie her first Christmas stocking!
We took off to Joshua Tree National Park to check out the Dr. Seuss-looking trees and do a little hiking.  We stopped for shockingly good Christmas brunch at Joshua Tree Saloon (like a real Western saloon), so we didn't get to Ryan Mountain until 3:30pm.
It was 37 degrees.  Who knew the desert got that cold in the afternoon?  Didn't stop us from hauling ass up and down before the rain rolled in!  Lucie said it was appropriate I was wearing a beer and pizza hoodie.  Typical.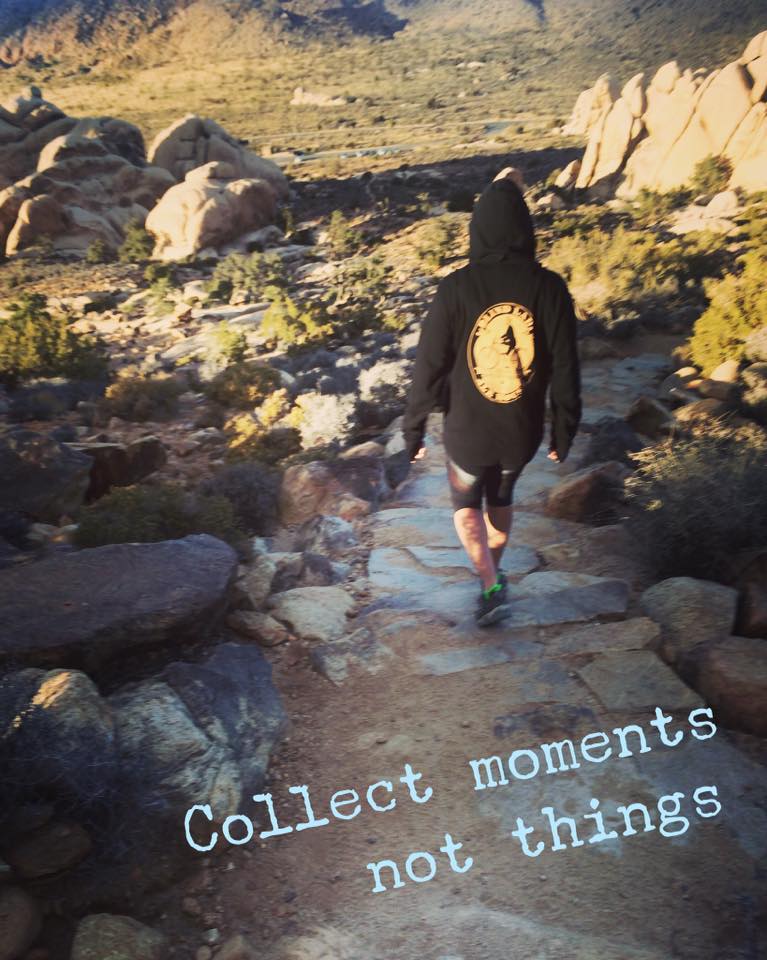 We headed back in time to make it for a fancy dinner at Sinatra's old hang out, Melvyn's.  It was a crazy throw back dinner – tuxedo'd waiters, weird sauce on expensive meats (TWSS), pumpkin pie dessert… and a piano bar.
It was like we walked back in time.  We were the youngest people in there by 30 years.  Did I mention the greenery on the ceiling?
Confession: We went back again… and we shall again return.  This place was just too amazing.
There are more shenanigans… Lucie's first female impersonator show (not drag – we were corrected), running across busy streets for Mustang pictures, drunkenly recording New Years resolutions, In-N-Out burgers, giant dinosaurs in the desert… but I'll just leave you with this picture because it sums up the week and won't ruin my already ruined political career.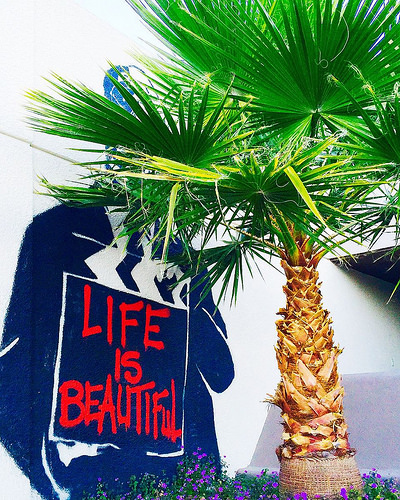 P.S. If you're ever in Palm Springs go to the female impersonator show at Oscar's.  Truly amazing.
---
Read on for my day of eats, and join in Jenn's WIAW baby riiiiiight here today!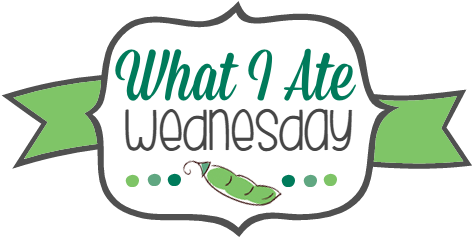 ---
Breakfast:
Back in the real world, I had my usual morning cocktail and sludge.
Lucie made us breakfast.  I refuse to let her leave.
Lunch:
The vegan version of PB & Jeggs.  You just replace the egg with scrambled tofu.  I'm fighting a cold and nothing sounded good… except tofu and peanut butter, oddly enough.
Snack:
We were running around town so I took a Quest Mint Chocolate Protein Bar for the road.  Who cares about stopping for something when you're doing things like showing Lucie the glories of Target?
I'm quite impressed this is all we left with.  Again, I'm blaming the cold thing.  And it was crowded!  Post-Christmas shopping is the worst.
Dinner:
It looks basic, but this meal cracked me up.  If I'd been smart enough to take a picture of everyone's plate you'd see why.  We all had a salad and roasted veggies, but managed to cook 3 different proteins.  Mine was salmon, Lucie had tilapia, and Vegas had chicken.
It really didn't take any longer to do all three since they could be cooked at once.  Why choose when you can have allllll the things?
---
***
It's almost NYE and all we have planned is a tattoo.  I'll let you guess who's getting it…
Do you enjoy a piano bar?  It might be my new favorite thing.
Do you end up making different proteins for everyone at your table?