We all learned to share in pre-school.
Some of us learned better than others… 
I'm alright at it… until it's food.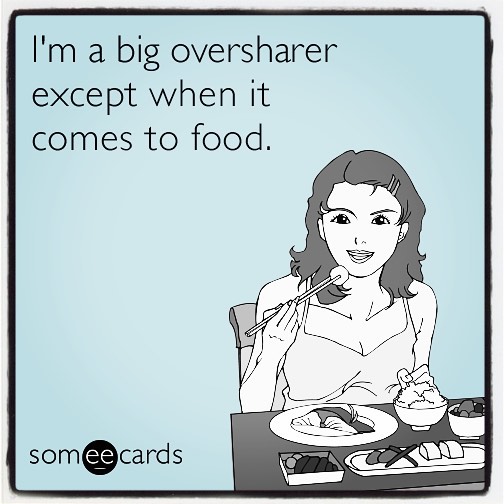 Kidding… sort of.
I shared a giant cake this past weekend for the 4th of July.  5 layers of rainbow goodness.  I cannot WAIT to share this one with you guys.  As soon as I slow down enough to write the post.
In the meantime I've been busy doing other things.  Like learning golf.
Vegas is sharing her golf clubs and her patience with me while she teaches me to play.  It's actually kind of fun!  I'm left-handed, but I'm learning right-handed… which I think makes your brain expand or something.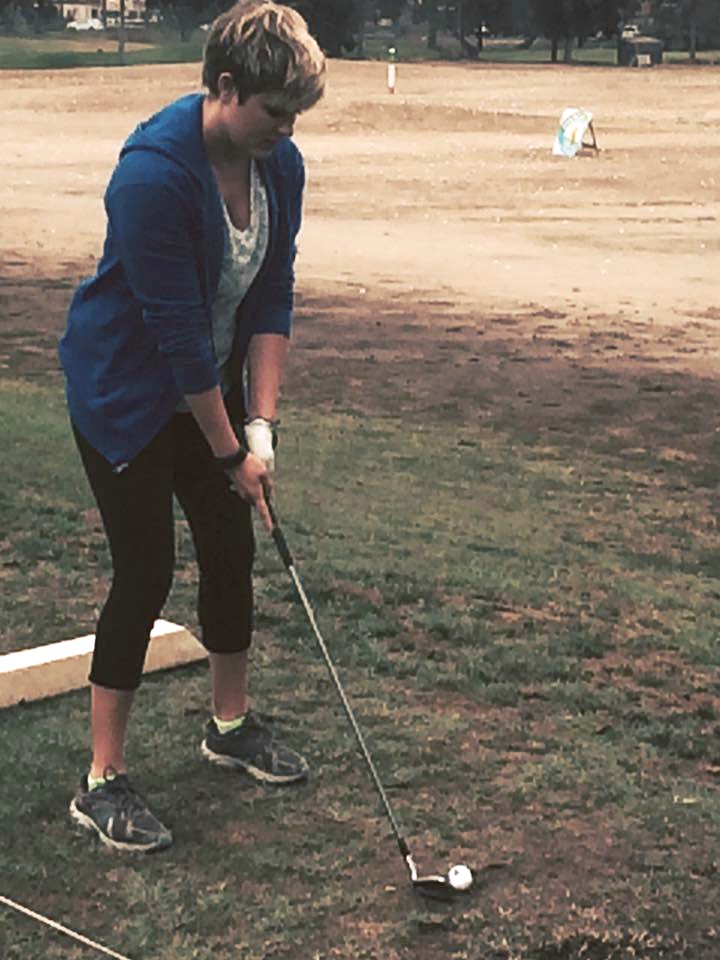 ---
I'm also sharing WIAW hosting duties this week for Jenn!  Read on for my eats, and then check out the links below for everyone else's delicious creations!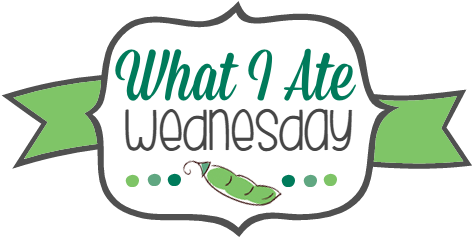 ---
Breakfast:
I had the usual morning cocktail and morning sludge.
Breakfast was a farm egg over easy atop a rice cake.  I sautéed some local veggies and herbs to top it off – zucchini, cherry tomatoes, basil, and dill.  That's a white nectarine in the background… it's like breakfast dessert.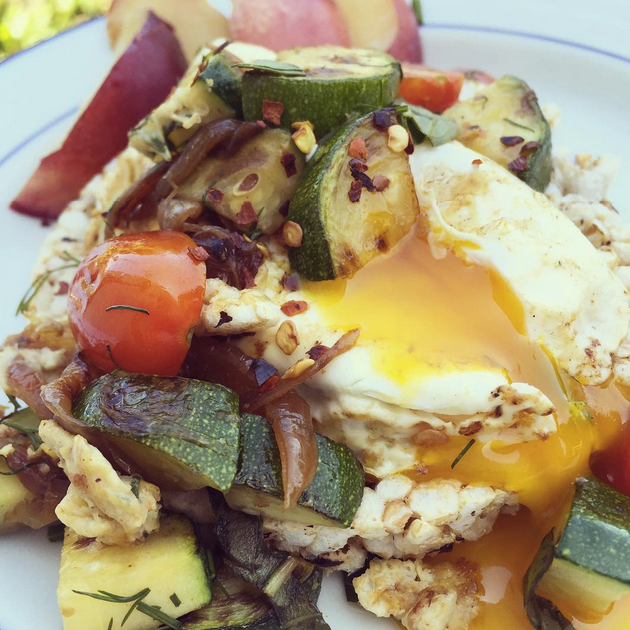 Lunch:
We went in search of lunch pre-golf lesson.  Unfortunately, but time we got out the door we were starving and made a desperation stop.  It wasn't great.  But hey… we were looking a the ocean and there was a local brew involved.  That never sucks.
Chips and dip to start.  The guac was ok, but I'm pretty sure that queso was just melted Velveeta.
I got a salad with shrimp, strawberries, and goat cheese.  Vegas got a flat bed with tri-tip and blue cheese.
The shrimp was actually good, but I'd avoid the tri-tip.
Snack:
I made my Plantain Zucchini Muffins with some local yellow zucchini.  We had it with some delicious summer fruit for snack.  Vegas said it was a tasty muffin.
Literally… that's what she said.  Hahaha!
Dinner:
Sometimes dinner is a cheese board.  And a wine flight.  And an unpictured slice of chocolate cake.  Don't judge.
***
This weekend we're playing in the famed Over the Line tournament.  Lord help me.
Do you play golf?
What have you been sharing lately?  Sharing is caring!