My baby sister and I never really lived together.
I left for college when she was 10.
It's funny to think about.  My baby sister, Madison, was still a baby when I left for college.  We all still lived in Georgia.  It's not like we didn't see each other, but that's a lot different that sharing space.
I had to laugh when this popped up in my Timehop last week: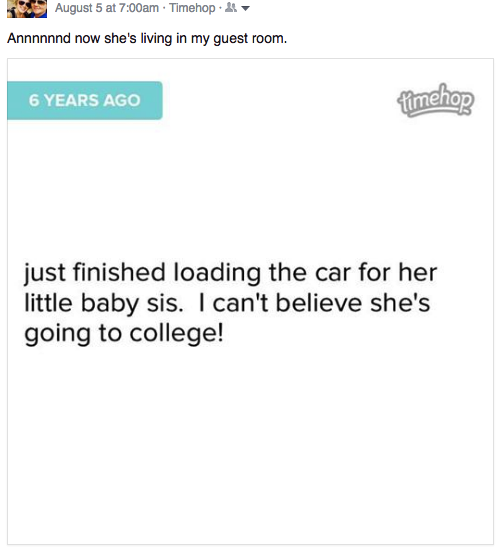 She came to San Diego to vacation/house sit for us 2 weeks ago and now here she is!  I swear we're generally not impulsive people.
The plan is for her to stay with Vegas and me for 2 months while she looks for a job and an apartment.  However, she's threatening never to leave…
Truth be told, I'm enjoying having her here.  It's fun to see her as an adult!  I mean… she just walked by and asked if I needed to put any clothes in the delicate cycle. 🙂
I also LOVE having a running buddy.
We've already taken her to her first Padres game.  She was impressed with the best baseball stadium in the US (according to USA Today).  Truth be told, I think she was most impressed that we could buy a bottle of rosé to drink at our seats.
There have been a few toasts, obviously.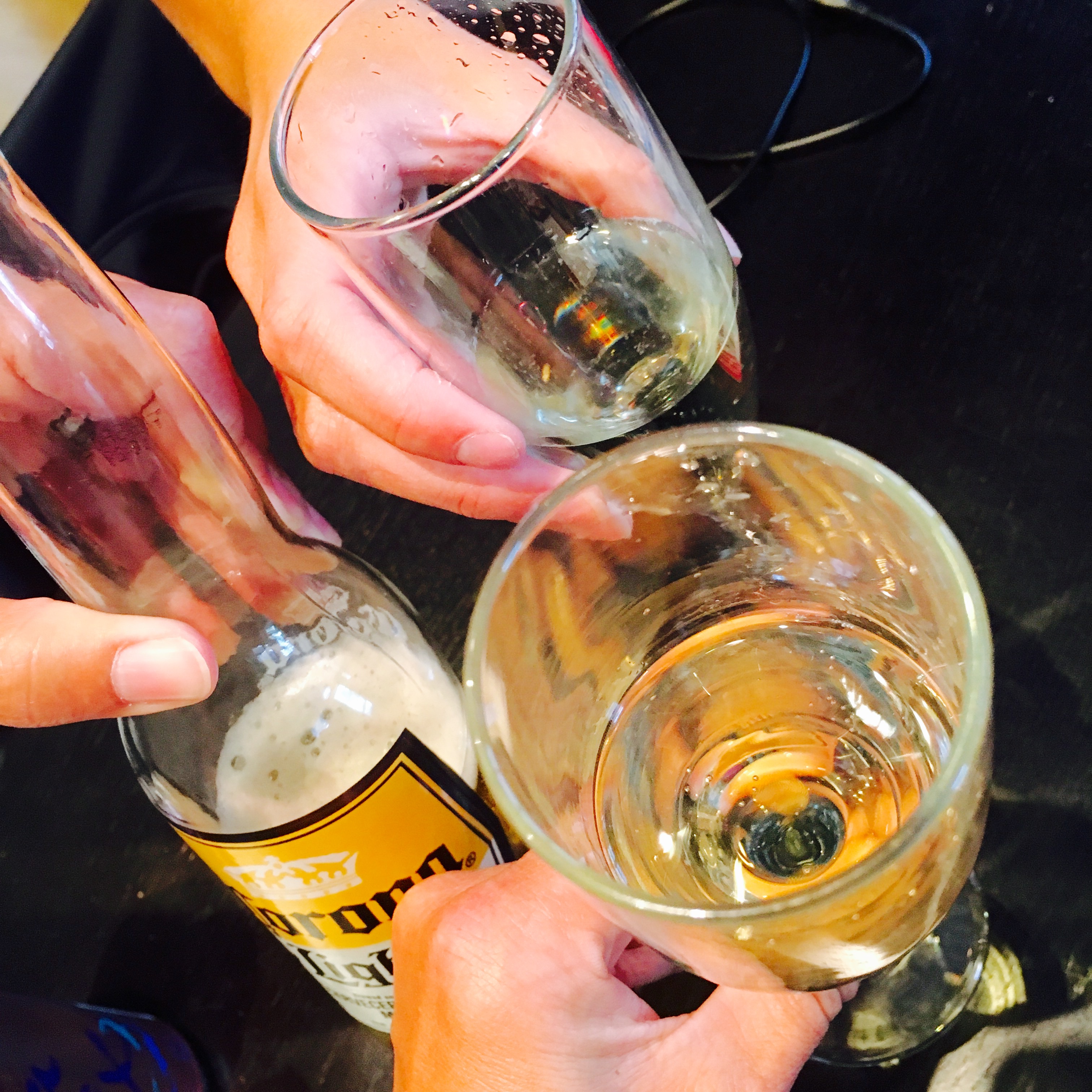 We need to get in the habit of cooking at home more.  It's been fun to take her to some of our favorite places in the first week though!
Yesterday's brunch was so delicious and filling (and late) that we ended up having popcorn, hummus, and veggies for dinner while watching the Olympics.  #sorryimnotsorry
My FAVORITE story is about her "date" with her first San Diego douche bag.  He asked her to go boating, invited her for lunch prior to the ride, and then asked her to join his roommate and friends for grilled pizzas at home for dinner… and then he REQUESTED MONEY for the expense.
Literally.  He send a Venmo request.  I can't make this up.
Oh… and did I mention she spent $20 on beer to share???
I'm SO glad I don't ever have to date again.
***
Having more family on the west coast is marvelous.  Now we just need to convince mom to move…
What's the biggest douche move you've ever encountered on a date?
Have you ever living with a sibling as an adult?