I'm done playing.
For the most part.
We have survived our first year of marriage.  We've eaten basically anything we wanted, had many toasts, and celebrated to our heart's content.  After a year of playtime, we've agreed it's time for a year of health.  This year is about travel, adventure, and being in top shape to do it all!
But first, a last meal.
Worth.  It.
Back to reality.  I wrote a meal plan, and we've been following it.  Two days down!  Thankfully I never stopped working out, so getting in the gym is no problem.  It IS more fun now that Vegas has rejoined me though.
I've started doing 2x a day workouts.  It's a little easer than staying at the gym for 2 hours trying to do cardio and weights, and I get to do my cardio next to Vegas.  Everything is more fun with her by my side.  *gag… cheesy… gag*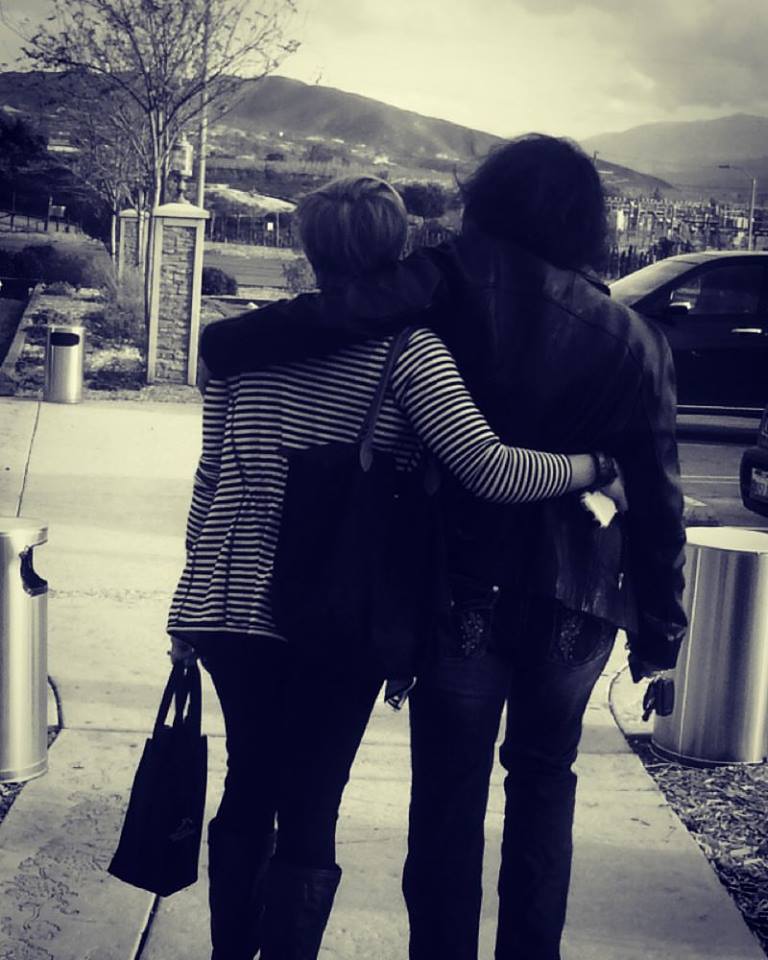 ---
Read on for my much healthier day of eats, and join in Jenn's WIAW baby over at Arman's today!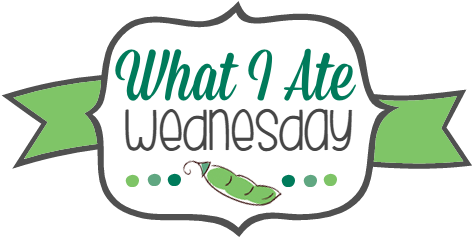 ---
Breakfast:
I had my usual morning cocktail and sludge… and I actually took a pic!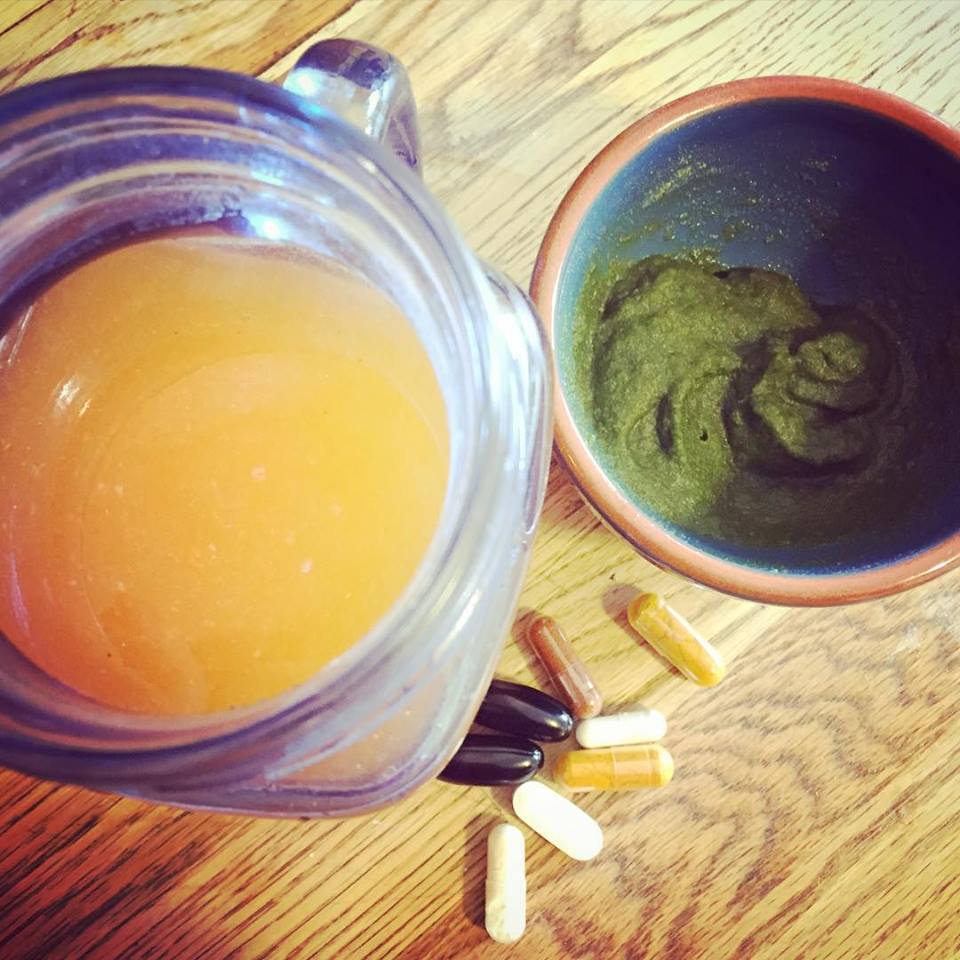 That was followed by a "traditional" competitor's breakfast.
Oats cooked with egg whites, cinnamon, and a little liquid vanilla stevia.  Clementine on the side.  Vegas said: "I'm eating for sustenance now."  Whatever.  It was good.
Lunch:
We kept it simple again with local greens, grilled chicken, zucchini, and avocado topped with a fig balsamic reduction, lemon, and red pepper flakes.  I could eat avocado all day, every day and never get bored.
Dinner:
Broiled salmon with lemon juice, salt, and pepper alongside roasted butternut squash and sautéed local green beans.
I realized I'd never actually made green beans before.  I winged it and it turned out just fine.  I started by cooking diced red onion in a pan, then added the beans and some lemon juice, pepper, and garlic.  When they were almost done I tossed in fresh rosemary, sesame seeds, and olive oil.  The almonds were an afterthought – I just sprinkled them on top, but next time I'd add them to the pan too.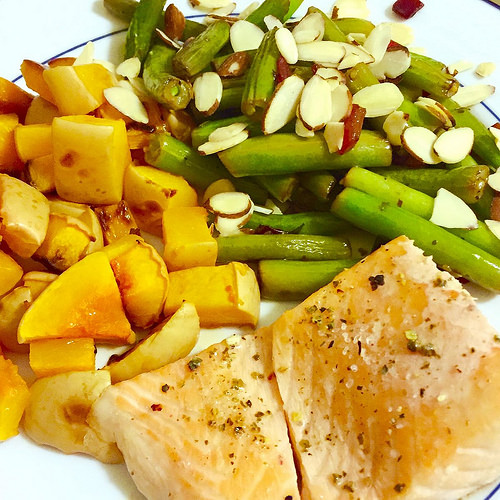 Dessert:
The return of the yogurt bowl!  It's not chocolate cake, but I legit love these for dessert.
I mix 1/2 C Greek yogurt with 1/2 a scoop of protein powder to give it a nice, thick consistency and go from there.  Tonight was a re-make of and old favorite – Carrot Cake Protein Batter.  Topped with popcorn and peanut butter… because leftover macros and yum. 😉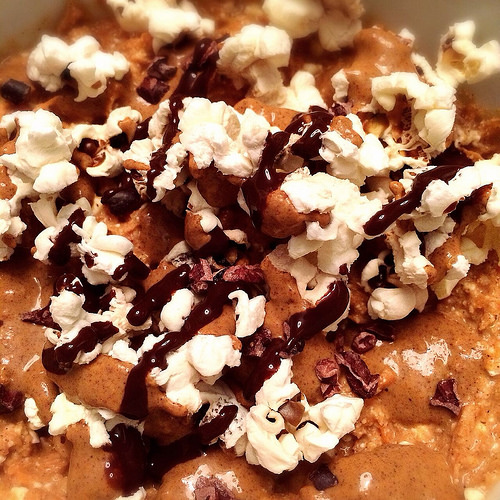 ***
Much to my surprise it hasn't been hard to get back to healthier eats… I may have out-junked myself over the holidays!
Do you enjoy getting back to a more "normal" routine?
What's the first thing you have in the morning?