These Oatmeal & Hemp Seed Cookie Bites are a delicious marriage of chocolate chip oatmeal cookies and coconut macaroons.  Best of all, they're packed with nutrient-rich ingredients like oats, dark chocolate, and hemp seed.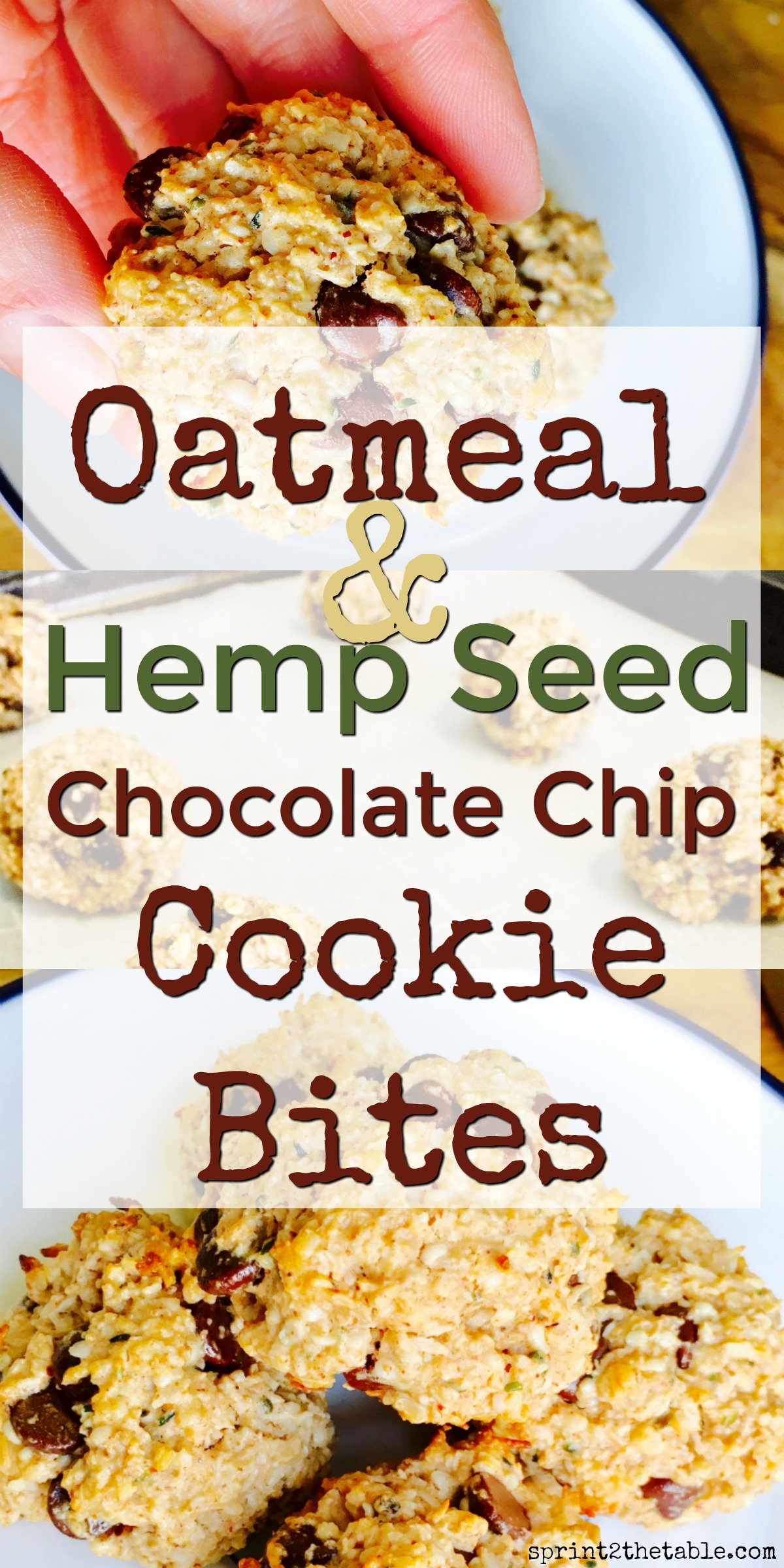 These Oatmeal & Hemp Seed Chocolate Chip Cookie Bites are filled with all of my favorite things: dark chocolate, coconut, peanut butter, hemp seed, and oats.  This is my ideal version of an oatmeal cookie.  They don't have the nasty raisins (I can't stand dried fruit).  What these cookies do have is the unbeatable combo of chocolate and nut butter.
What's better is that these cookies are naturally sweetened with honey and contains no processed flours or "junk."  I even used stevia-sweetened chocolate chips!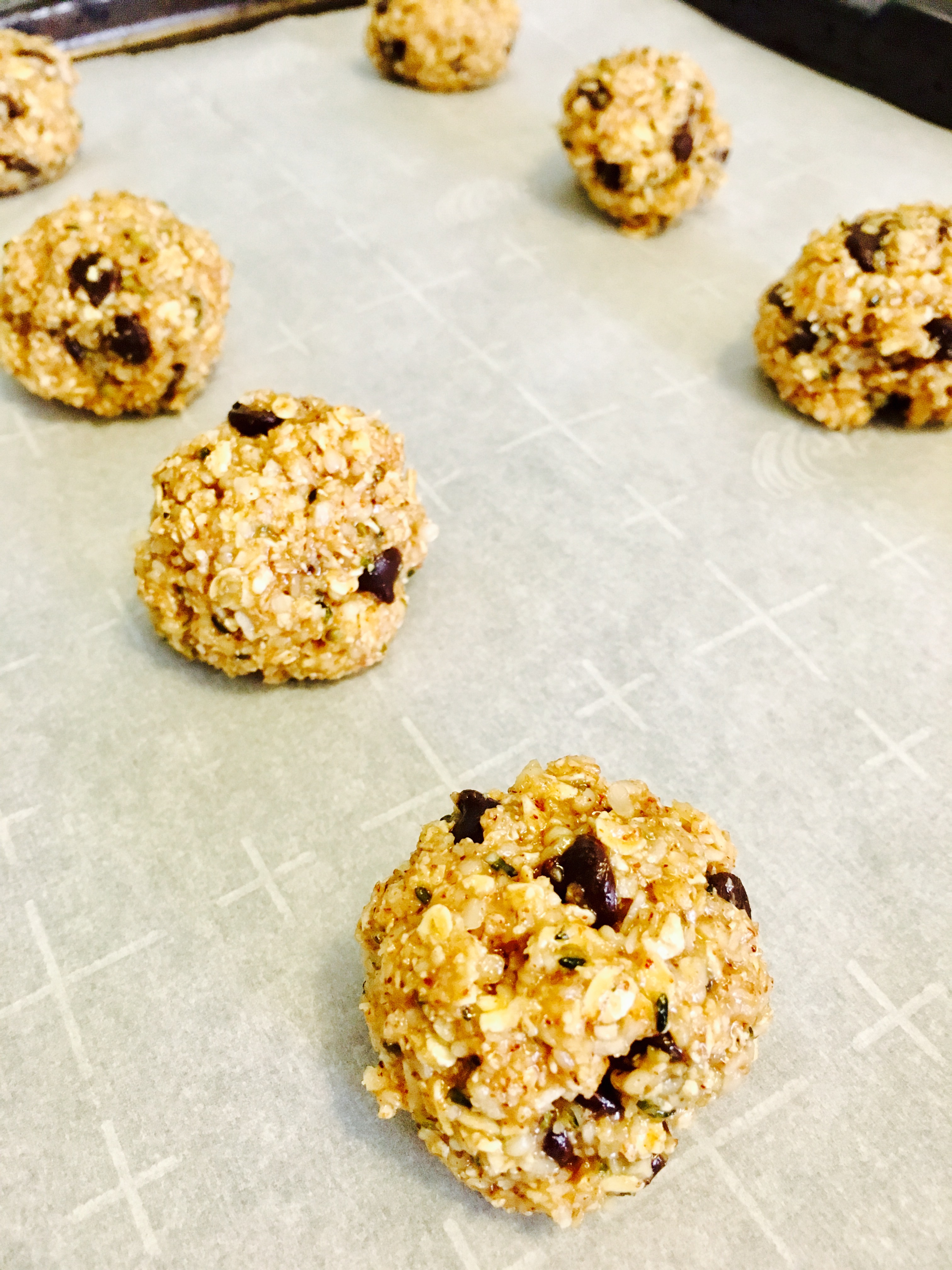 I know you may be stuck on the hemp seed thing.  Vegas was.  It sounds scarily healthy.  Or psychedelic.  Let's back up.
Raise your hand if you've heard of hemp.  Now raise it if you've heard of it's nutritional benefits.
Hemp is from the Cannabis sativa species.  No, it's not the same as what you smoked in high school.  They're different plants.  There are a lot of varieties of hemp plants that are grown for food (or textiles), and they aren't loaded with THC (the main psychoactive ingredient in marijuana).
You, your friends, your kids… you can all eat as much hemp as you want without getting high or failing a drug test (sorry to disappoint).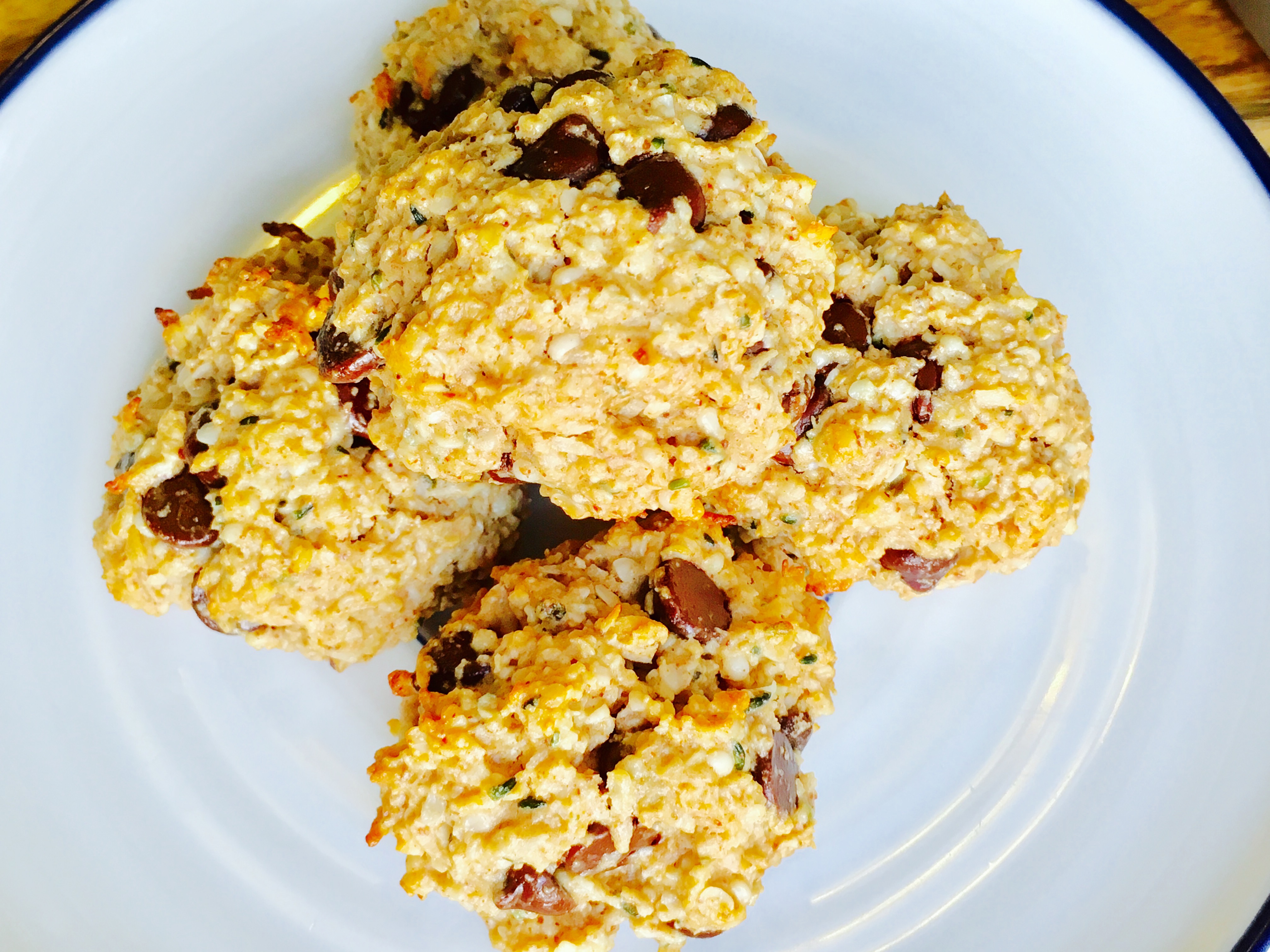 So why eat hemp seed?  This relative of the popular drug contains all nine essential amino acids, as well as magnesium, zinc, iron, and calcium.  They're also a vegan source of protein and two essential fatty acids, linoleic acid (omega-6) and alpha-linolenic acid (omega-3), which can help fight depression, promote cardiovascular health, and are anti-inflammatory agents.
Hemp seed also happens to be delicious in cookies.  It's not dry and crunchy like a sesame seed.  These seeds are soft and possess a nutty flavor that is perfection in a cookie with nut butter.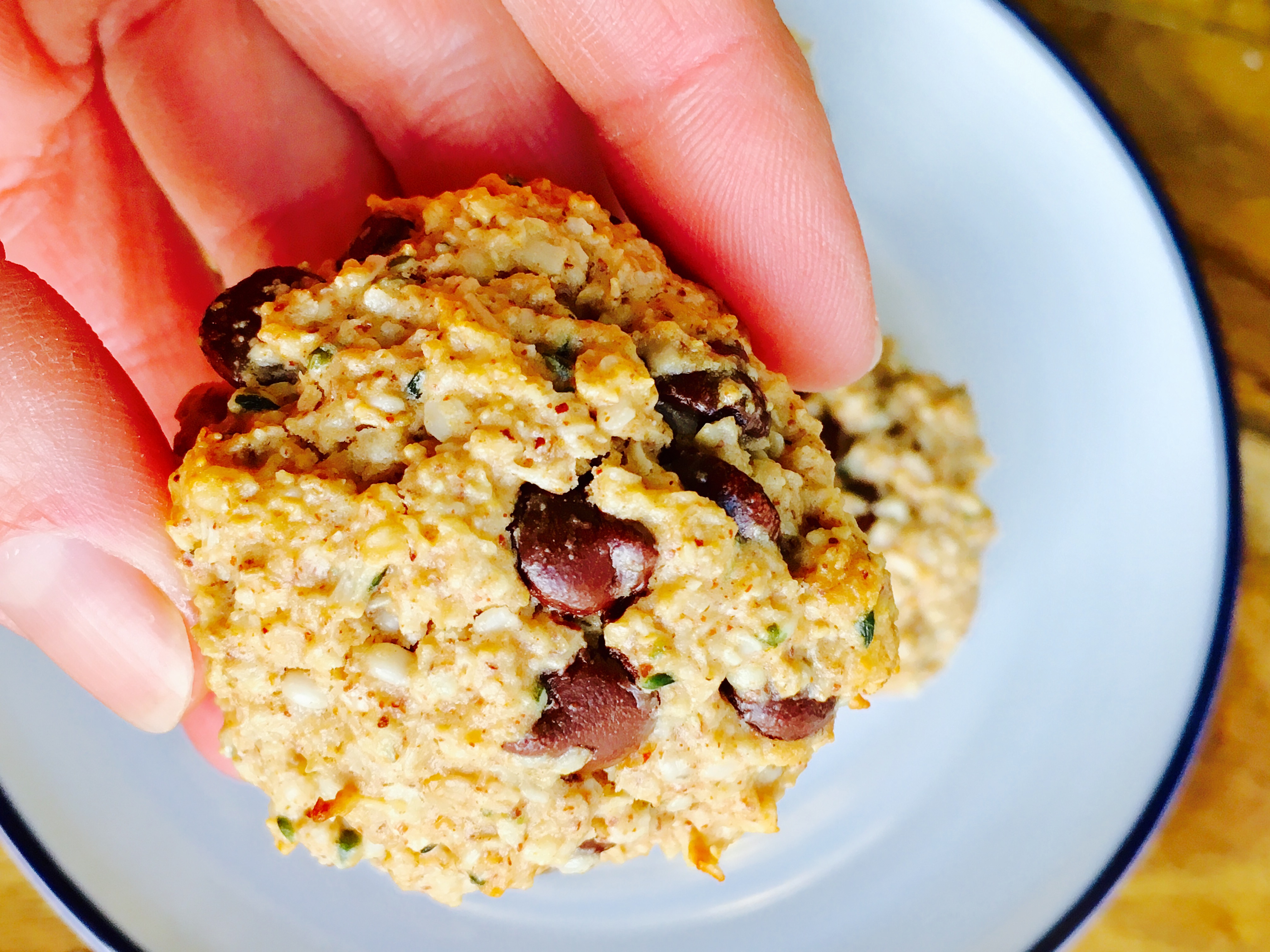 I get my hempseed and my oats in the bulk bins at Whole Foods.  It's cheaper by the pound (hemp isn't cheap!), plus they source both from my favorite client, Farmer Direct Co-op in Canada*.  The more I learn about food and sustainability, the more I make an effort to support organic, non-GMO, fair trade products.
*Although some states have begun to legalize the cultivation of industrial hemp in the last couple of years, the hemp seeds you can find at your grocery or health food store were likely grown in Canada or China.  It would do us a lot of good, economically and sustainability speaking, to be able to widely farm it in the US!  Check out Hemp History Week for more background and how to act!
---
Oatmeal & Hemp Seed Chocolate Chip Cookie Bites
Prep Time: 10 mins
Cook Time: 10 mins
Keywords: bake dessert vegetarian vegan low-sugar gluten-free chocolate chips coconut hemp seeds nut butter cookie healthy
Ingredients (12 cookies)
1/2 C ground oats (oat flour)
1/4 C rolled oats
1/3 C unsweetened shredded coconut
1/4 C hulled hempseed
1/4 C dark chocolate chips
1/2 tsp baking powder
1/2 tsp cinnamon
1/3 C almond butter
3 T honey
1/4 C almond milk
1 tsp vanilla
Instructions
Preheat the oven to 350 degrees.
In a medium sized bowl, stir together dry ingredients. In a separate bowl, mix together almond butter, honey, almond milk, and vanilla.
Pour wet mixture into dry mixture, stirring to form a dough. The dough will be thick, like oatmeal cookie dough.
Roll dough into small 1″ balls and place on a lined baking sheet.
Bake for 10 minutes.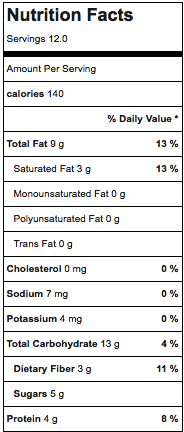 ***
Another Vegas-approved recipe, even after getting the suspicious side-eye.  I'm on a roll!
Have you tried hemp seeds?
What is your favorite cookie?