This was going to be an "easier" week leading up to my big race Saturday.
I just didn't realize how easy…
About 1:30am on Sunday I got sick.  Stomach flu sick.  Hence the super-late post today.
At 4am I was a little worried I was going to pass out and texted to see if my mom was awake.  The woman never sleeps, I swear.  She was at my door in 30 mins.  Yup, I'm almost 30 and I call my mom when I'm sick.
I actually feel really lucky that I didn't get it worse.  My little sister had it last week and she was in the ER getting fluids!  When I felt like I could make it in the car, Mom took me back to her house where she nursed me back to health.
Ginger Kombucha with bananas.  And a flamingo.  Sure to make the sickest patient smile.  I ♥ my mom.
________________________________________________________________________________________
Enough unpleasantry!  Let's drink cookie shakes!
You may remember this creation from last year… it is on my "sick craving" list today.  Thankfully, it's one that would actually be good on my tummy since it uses Silk Pure Almond Unsweetened Vanilla and bananas (bananas are good on an upset tummy, FYI).
Appropriate for breakfast or dessert, this is one tasty batter. The mix of oats, banana, flax, and coconut flour give it a fabulously doughy texture. I almost wanted to put the mix in the oven once I blended it.
Nutritional yeast may seem like a weird addition, but it has a rich, nutty taste that compliments the sweet flavors in this dough. The vanilla and cinnamon add to the cookie flavor, and – if you have it – the butter extract just adds a hint of "fresh from the oven."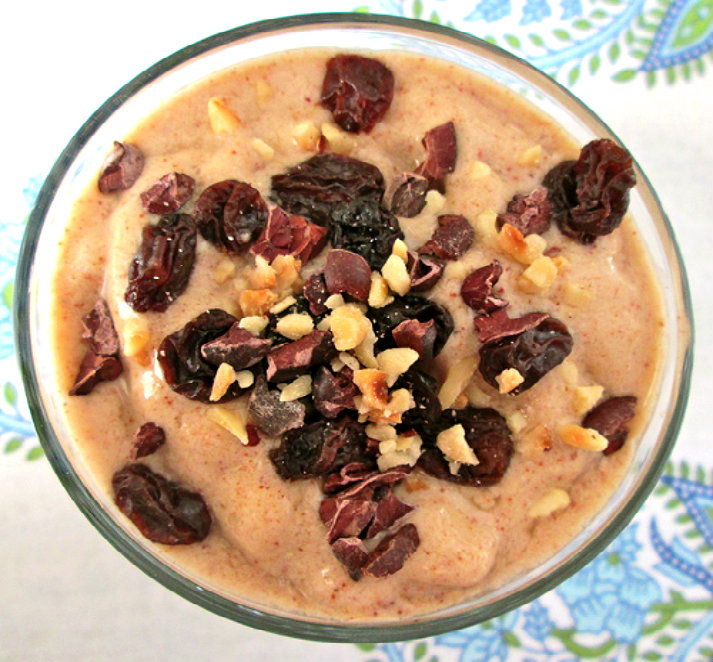 Oatmeal Cookie Shake
1 scoop vanilla protein powder
1/4 C rolled oats (use gluten-free for a GF shake)
1/2 banana
1.5 tsp ground flax
1 T coconut flour
1.5 tsp nutritional yeast
1 tsp cinnamon
1 tsp vanilla extract
1/8 tsp butter extract
7-8 drops liquid stevia
1/2 C Silk Pure Almond Unsweetened Vanilla
Ice, to taste
1/8 tsp Guar Gum (optional, but this addition will make your smoothie thicker)
Toppings: crushed walnuts, raisins, cacao nibs (optional)
Combine all ingredients in a high-seed blender and blend until smooth.
Add toppings and drink your dough!
Notes:
Nutrition will vary based on the protein powder you use.
You may leave out the protein powder; however, I like the addition because protein is good for muscle building/recovery and it makes this even more filling.
Using Silk Pure Almond Unsweetened Vanilla rather than skim milk saves you 25 calories in this recipe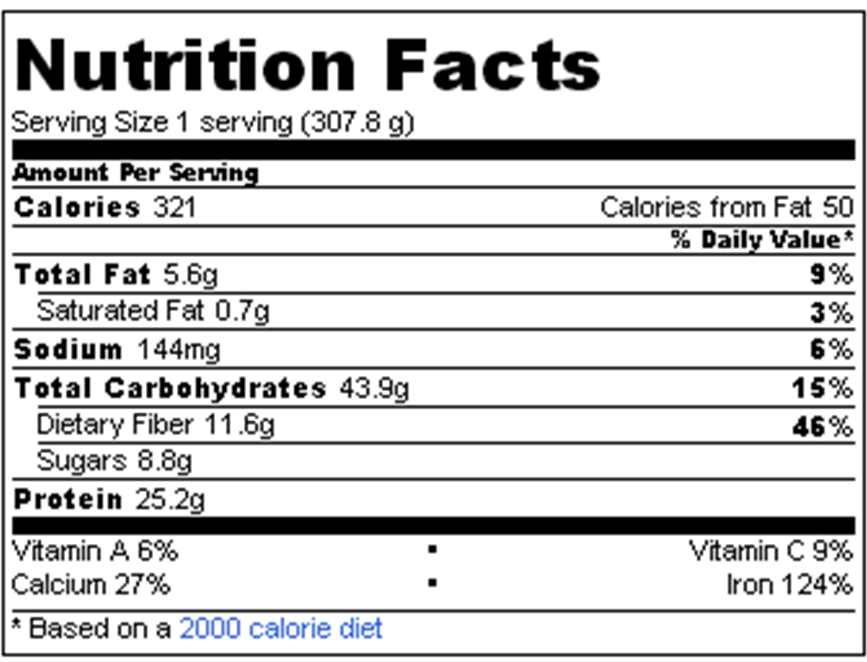 Be sure to check out Silk Pure Almond website and Facebook page to see more delicious, creative recipes!
This post is part of a sponsored campaign with Silk and FitFluential, LLC. All opinions are my own. Learn more about Silk Pure Almond Unsweetened on Facebook and Twitter.
***
The endurance cram-session post is coming.  I swear… unforseen circumstances.  Ugh.
Do you have a stomach bug miracle cure?  I have to be 100% by Saturday!
What is your favorite milk?  I will never go back to regular again.