Facebook is an indicator of narcissism.
Raise your hand if you're in trouble…
According to a recent study, there is a link between the number of "friends" you have and narcissism.  The participants were assessed on the based on the Narcissistic Personality Inventory (NPI).  Who knew that even existed?!
The study wasn't fully representative, but the theory is that a high friend count indicates you need excessive attention.
Clearly these people never played in a ~100 person roller derby league or went to grad school.  That's like 50% of my friend count!
---
But I digress.  Today is the last  green themed What I Ate Wednesday!  Give my day of eats some attention, and then give Jenn's blog some attention by clicking here to see what everyone chowed down on.

---
Breakfast:
I was in a rush, so I did a quick 15 min HIIT workout before breakfast… which left me starving.  I scarfed another Raspberry Barked Oatmeal To-Go (perfect in-a-hurry-meal), along with slices of the best grapefruit I've ever eaten.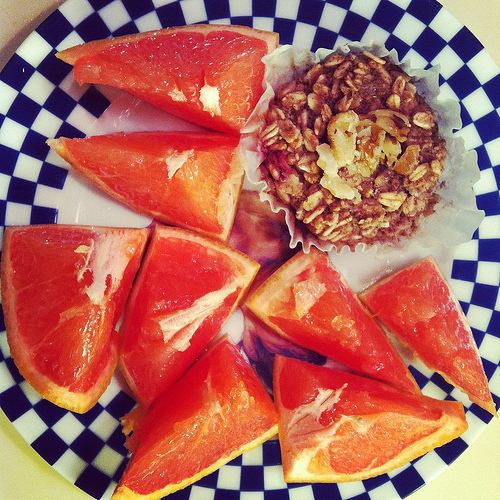 This fruit was so sweet I couldn't believe it wasn't an orange or maybe an Ugli fruit.
Lunch:
Again with the busy theme, I ate lunch on the road.  Literally – I was driving with my knees with a cell phone in one hand and my burrito bowl in the other.
Safe, I know… at least is didn't try to take a picture!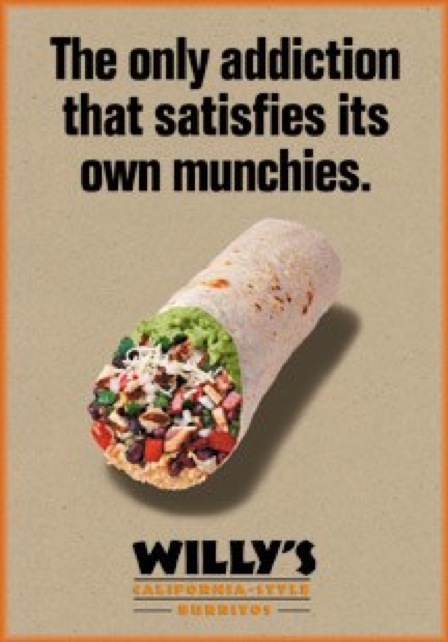 I wish I had gotten a pic because Willy's is the only Mexi-rito chain I have seen that offers tofu.  Vegan tofu burrito bowl, FTW.
Snacks:
Random, but yummy:
Cashews

Squash sticks dipped in marinara
TJ's Sweet Potato Chips + Eggplant Garlic Dip (sooooo good!)
Grapes
Beer… it was a pre-tennis snack! 🙂
Rick's Picks Mean Beans – spicy pickle green beans
Dinner:
A quick post-tennis veggie stir-fry served with apple slices, and seed bread over a bed of mixed greens.
In my quickie stir-fry:
Yellow cauliflower
Squash and zucchini
Collard greens
Onion
Garlic
Nutritional yeast
Liquid aminos
Thyme
S+P
Dessert:
One of these Chewy Granola Cookies from the freezer.  I love a low-sugar quickie dessert.  I may have had 2.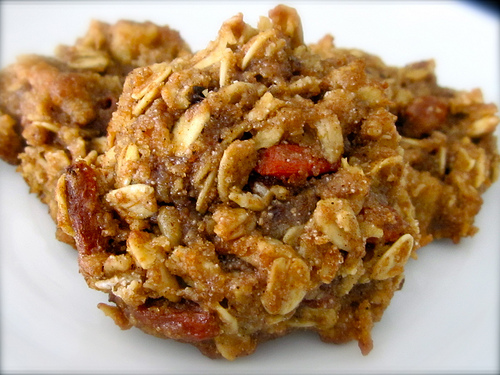 ***
In the theme of narcissism…. it's the last time I'll post my weekly vote plea.  A nomination as a "Best Healthy Eating Blog" for the 2012 Fitterati Blog Awards on FitnessMagazine.com blew me away.  I know I'm never going to reach the 1000+ vote mark, but I'd be honored if you felt inclined to click here and vote for me. 🙂
What is your favorite burrito-chain order?
Let's talk Facebook… do you believe the theory?  How narcissistic are you?